VISIT Corpus Christi INTERNSHIPS
Visit Corpus Christi is a private, nonprofit 501 C-6 corporation contracted by the City of Austin to market the city as a convention and tourism destination. Under the terms of this contract, Visit Austin also houses the Film Commission, Music Office, and Sports Commission.
GENERAL INFORMATION AND DURATION OF INTERNSHIP
Internships at Visit Corpus Christi start at $12.00 per hour. The program's general duration is one semester. Interns are asked to work 10-20 hours per week within Visit Corpus Christi office hours of 8 a.m. to 5 p.m., Monday to Friday. Flexible hours. Remote considered.
INTERN RESPONSIBILITIES
Interns make an important contribution to the operation of Visit Corpus Christi. Our interns are given hands-on responsibilities and experience. Within your working units, you serve as a member of a team and perform needed functions. Thus, acceptance of any internship position should be considered an earnest commitment.
Visit Corpus Christi is currently seeking marketing department interns for the following areas of study: Graphic Design, Marketing, Web Design, Media Studies, Film, Communications, PR, etc. Interns will support the overall content strategy for the Corpus Christi area, as well as develop merchandise and social media strategies.
QUALIFICATIONS
Applying students (sophomore level or higher preferred) must be enrolled in a college or university. Must receive school credit for an internship or be enrolled in classes related to one of our departments listed above. Proficiency in Microsoft Office Systems required. Some positions request Adobe Suite skills. Should demonstrate exceptional interpersonal skills and maintain a professional appearance.
​APPLICATION DEADLINES & START DATES
Spring Semester: Application deadline – December 10. Start date – week of January 10
Fall Semester: Application deadline – August 10. Start date – week of Labor Day
HOW TO APPLY
Send your resume and cover letter to the attention of the following: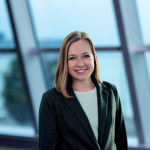 Kathryn Hyatt

Senior Director of Digital Marketing