Located just across the Harbor Bridge, North Beach is a 1.5-mile-long beautiful sandy beach, home to some of Corpus Christi's hottest attractions as well as a wide variety of places to eat and drink while taking in the stunning bayfront views!
Don't miss out on these spectacular locales next time you're in Corpus Christi: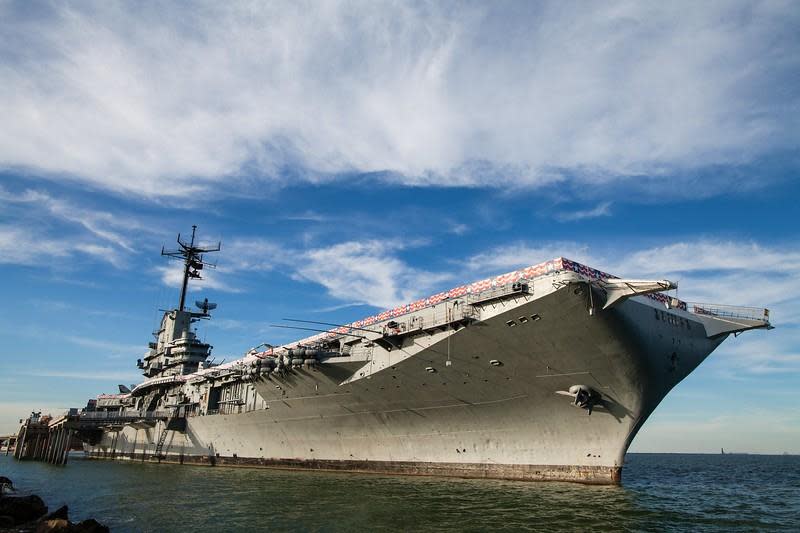 The USS Lexington is a World War II vintage aircraft carrier that now serves as a naval aviation museum, educational facility and popular tourist attraction. Commissioned in 1943, the carrier served the United States longer and set more records than any other carrier in the history of naval aviation. The museum is open seven days a week for touring and special events.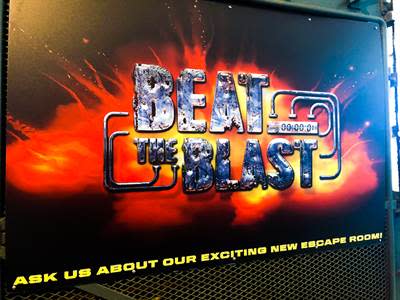 BONUS: Experience the most unique escape room in Corpus Christi  with Lockdown on the Lex! This high-tech and high-intensity challenge is one-of-a-kind and the world's first escape room aboard an aircraft carrier. Beat the Blast is based on actual historical events making for an authentic, challenging and intense mission that you and your friends will definitely want to complete.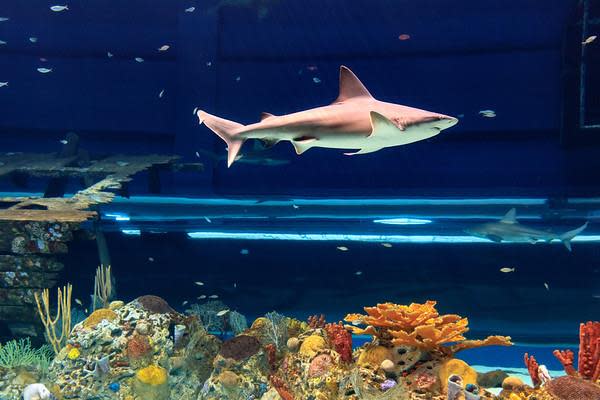 Open since 1990, the Texas State Aquarium's mission is to engage people with animals, inspire appreciation for our seas and support wildlife conservation. The new expansion, Caribbean Journey, features a 400,000-gallon shark tank habitat, a 4D theater and an interactive exhibit that celebrate the Sian Ka'an Biosphere Preserve. The Aquarium reaches over 77,000 children each year through its education programs and contributes to meaningful research and conservation programs around the world. Plus, parking is free!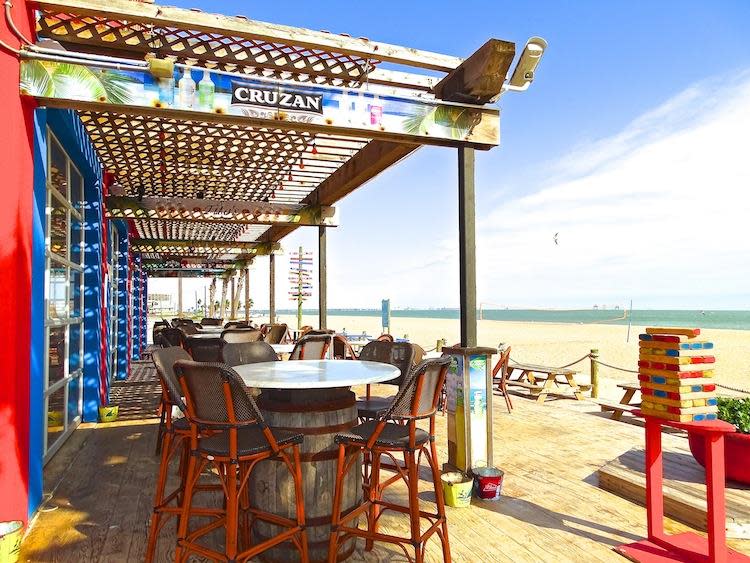 Fajitaville Seafood & Burgers is a 3-story entertainment and dining complex. Each floor has something different to offer - the first floor is the casual Beach Bar, the second floor is the family-friendly Fajitaville Grill and the third floor is the elegant Riviera. As Corpus Christi's only beach service bar and restaurant, Fajitaville offers a one-of-a-kind experience with casual patio dining to indoor live cooking shows. Fajitaville also features the region's only beachside ferris wheel.
If you're looking for an outdoor experience, grab your fishing rods and head down to the Marinaville Bait Stand for a day of relaxation. Their pier features a cleaning station, tables and benches, and a friendly crew that can answer all of your questions. Inside the shop, you can find tackles, nets, poles and other equipment you need for fishing! If you're feeling adventurous, you can also rent a fishing pole and kayak to take out into the Nueces Bay.
---
Whether you are looking for a place to eat and grab drinks, participate in a family-friendly experience or immerse yourself in Coastal Bend history, North Beach has something for you. Head over to Corpus Christi to make unforgettable memories!