If you've ever strolled the Corpus Christi Seawall there is no disputing how magnificent it is. It's hard to imagine that it wasn't always there. After the Hurricane of 1919, the city of Corpus Christi sought out to build a seawall to protect the downtown area and lessen possible devastations when facing future storms.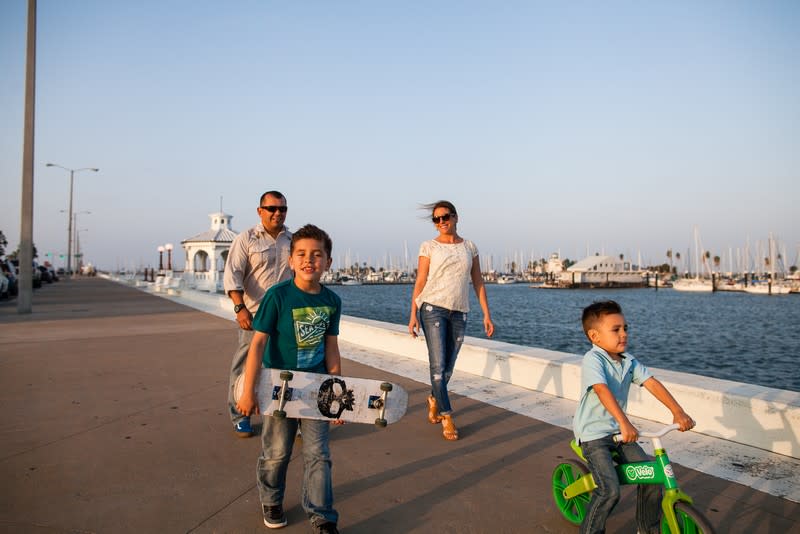 In 1928, the city of Corpus Christi hired sculptor Gutzon Borglum, who would eventually be known as the famous sculptor of Mount Rushmore, to design the city's seawall. Borglum's vision was to create an amphitheater styled seawall which would include a 32 foot statue of Jesus standing inside the rock jetties on the bay. While there was a fierce fight over the statue of Christ; the city was unable to receive state and federal funding to support the project.  Borglum's design was placed on hold and he decided to move to South Dakota to eventually proceed with his work in sculpting the iconic Mount Rushmore.
In 1938, voters approved the first of two bonds to finance the seawall and work began early in 1939; when finished, the seawall would be built along a levee that was as much as 100 yards from the old water line off Water Street. Special pilings were driven into the bay base to form braces for the levee and the cement used was mixed with the local bays saltwater instead of the routine fresh water.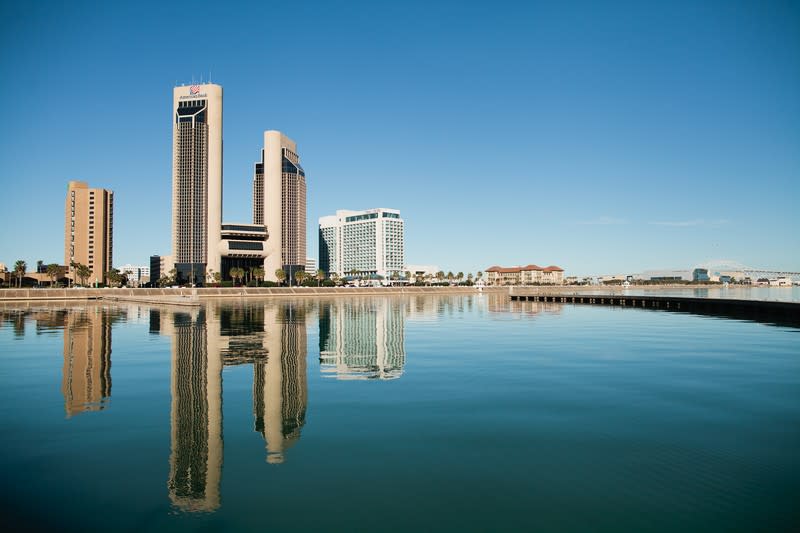 The stepped seawall would resemble an amphitheater on the bay with two T- heads and an L- head; when finished the seawall would completely change the appearance of the Corpus Christi shoreline. The project was completed in March 1941; with the Bayfront extending two blocks into the bay and the shoreline behind and above 14 feet in sea level; the seawall was two miles along the Bayfront facing the rising sun created with the amphitheater steps as originally envisioned. The final project was not based on original design by Borglum but it was beautifully engineered with a like-minded concept.
To this day Corpus Christi's seawall has weathered multiple storms and is treasured for the aesthetic style it gives our beautiful Bayfront. Next time you visit Corpus Christi, take a stroll along the Bayfront Seawall and impress your friends and family with all your new found knowledge.