At the hub of nature tourism in Corpus Christi, the South Texas Botanical Gardens & Nature Center offers the best of "Flora, Fauna and Fun."
"The fact that we have natural wetlands, native habitat, reptiles, exotic parrots and the Butterfly House makes an outside-the-box botanical gardens," said MaryJane Crull, Communications Director. "The possibilities are endless."
The Botanical Gardens sits on 182 acres, and since 2010, the center's buildings and exhibits have doubled. Even if you skip the blooms, there's still so much to admire. Check out 10 attractions beyond the blooms.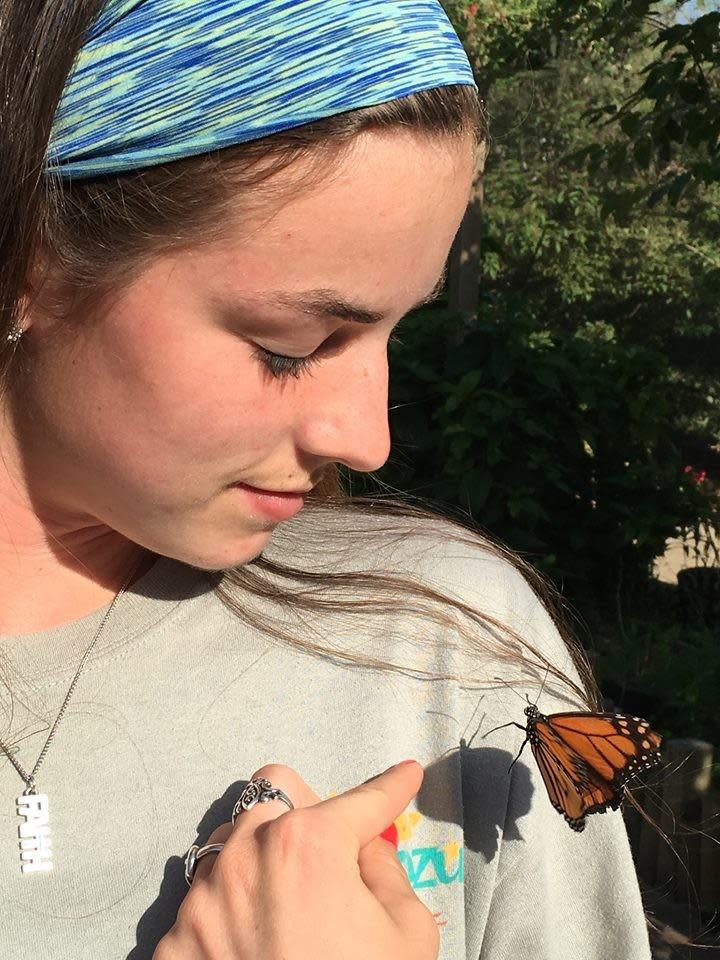 1. Butterfly House
Native and migrating butterflies dwell in the 2,600 square-foot screened enclosure and surrounding Butterfly Garden filled with larval and colorful nectar plants. Butterfly species include the Queen, Painted Lady and Gulf Frittillary. Peak months for sightings:  March through November.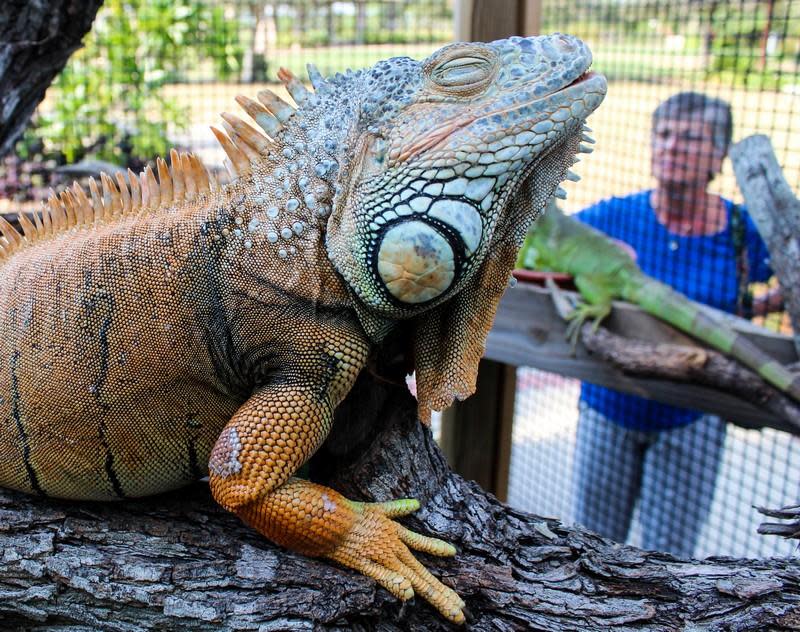 2. Resident Reptiles
The 60-plus reptiles include a non-venomous desert kingsnake, a veiled chameleon and a New Caledonian crested gecko. Meet "Ivan the Terrible," a green iguana common to Central and South America, which was found walking down a busy street in Corpus Christi.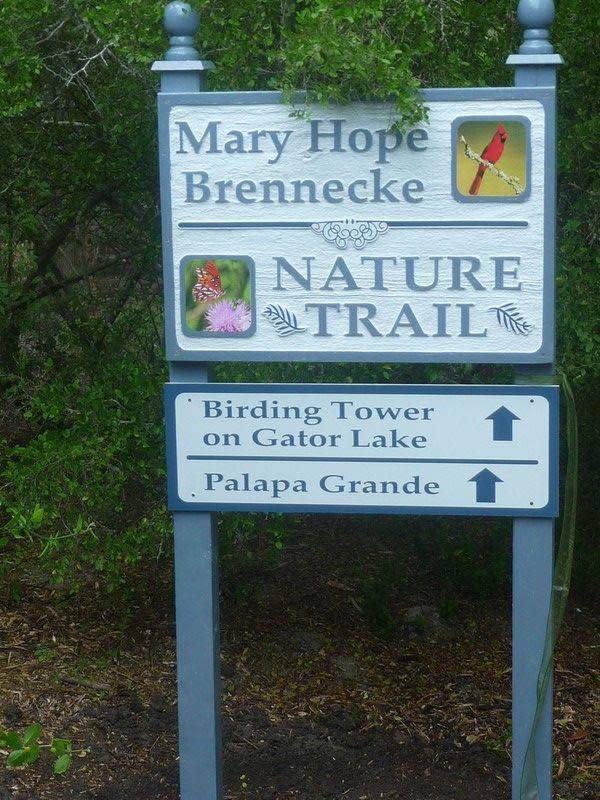 3. Brennecke Nature Trail
Take a 30-minute walk to experience South Texas wildlife and vegetation that thrive in our hot semi-arid climate. Enjoy the peaceful views from the Bird Tower, where you may spot a Great Egret or a Purple Galinule.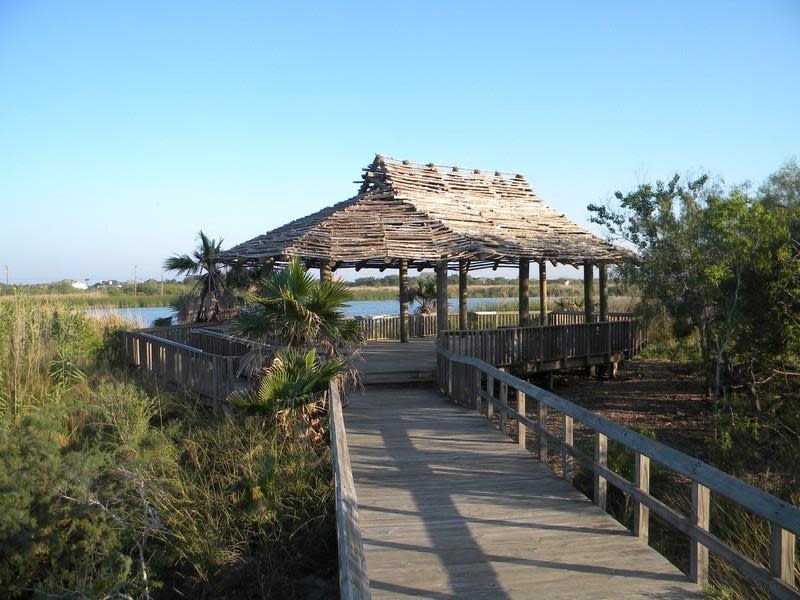 4. Wetland Awareness Boardwalk
Begin at the Palapa Grande for a serene stroll down the boardwalk where you may encounter a Roseate Spoonbill or White Pelican. Relax at the gazebo and then continue your journey toward the Oso Creek Loop Trail.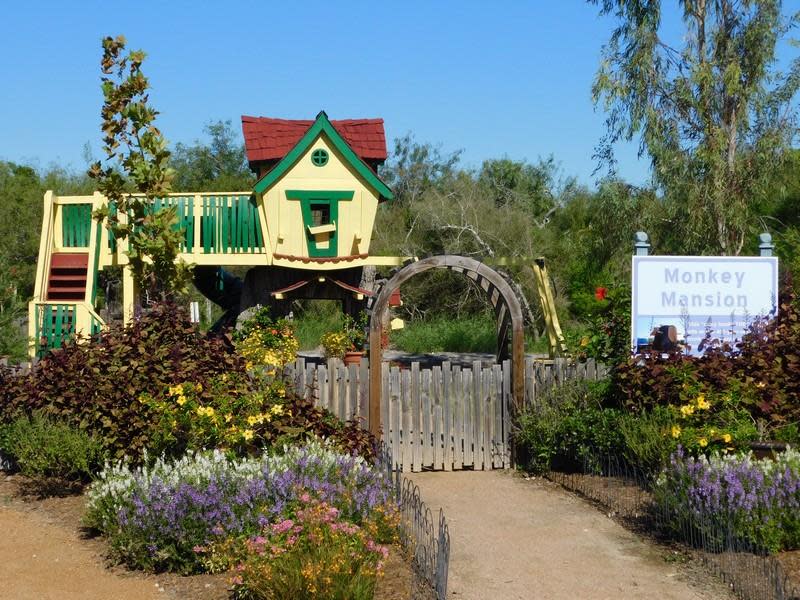 5. Monkey Mansion Tree House
There are no monkeys around this storybook treehouse and playground, but maybe just monkey business. This bright yellow and green treehouse sits atop a 400-year-old oak tree trunk section shipped from San Luis Obispo, Calif.
6. Home to the Birdiest Festival in America
Mark your calendars for the four-day festival that happens every April celebrating Corpus Christi as the "Birdiest City in America!" Birders from as far away as the West Coast and Florida are registering for the fantastic festival to be held at a key Great Texas Coastal Birding Trail Site. If you love birds, nature and the outdoors, this is the festival to be at. Check out everything you need to know about the Birdiest Festival in America, here.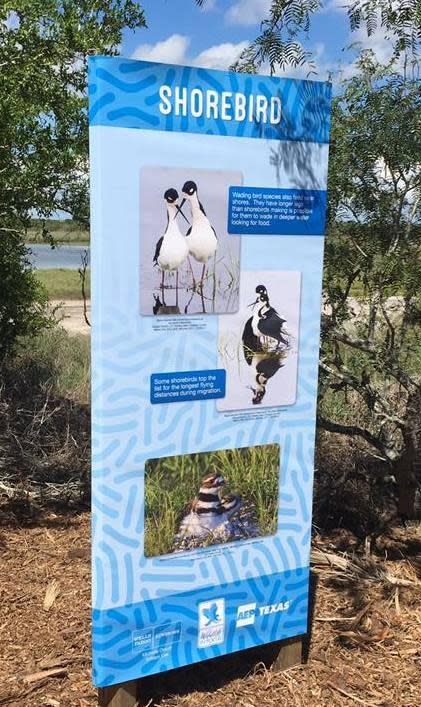 7. Wildlife in Focus
The award-winning 2015 Wildlife in Focus biennial photography competition is on display on 20 art pillars through September 2017, along the Nature Trail. Get a glimpse of some amazing wildlife in action caught through the lens of photographers. In addition, the Botanical Gardens permanent art includes two Kent Ullberg bronze wildlife pieces, the Chris Maxa Butterfly House Fountain and more!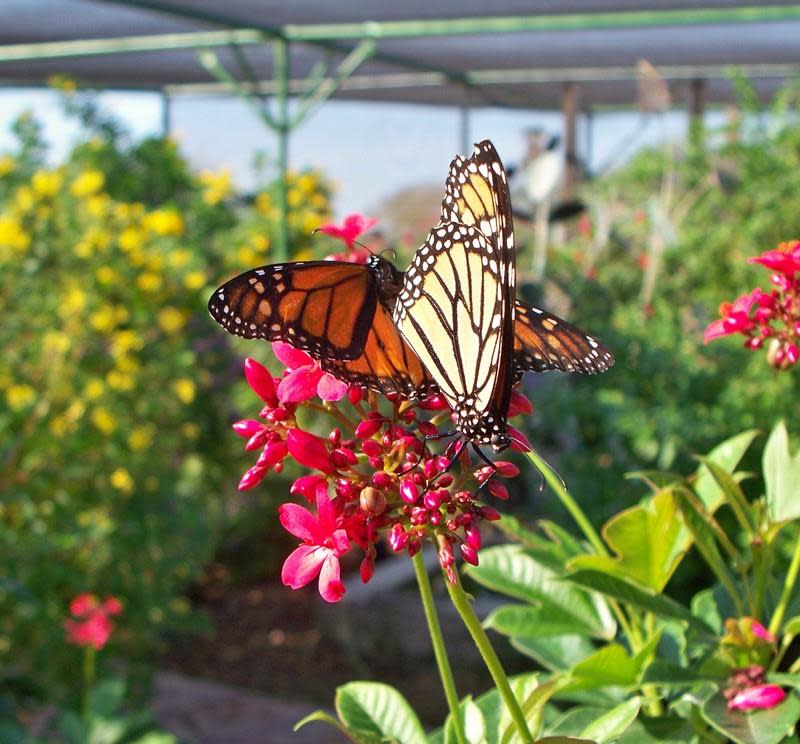 8. Creative Educational Programming
Choose from such topics as edible weeds, Texas wildflower folklore, organic gardening, summer lawn care, how to attract backyard butterflies, easy-to-grow specimens of aloe and lots more!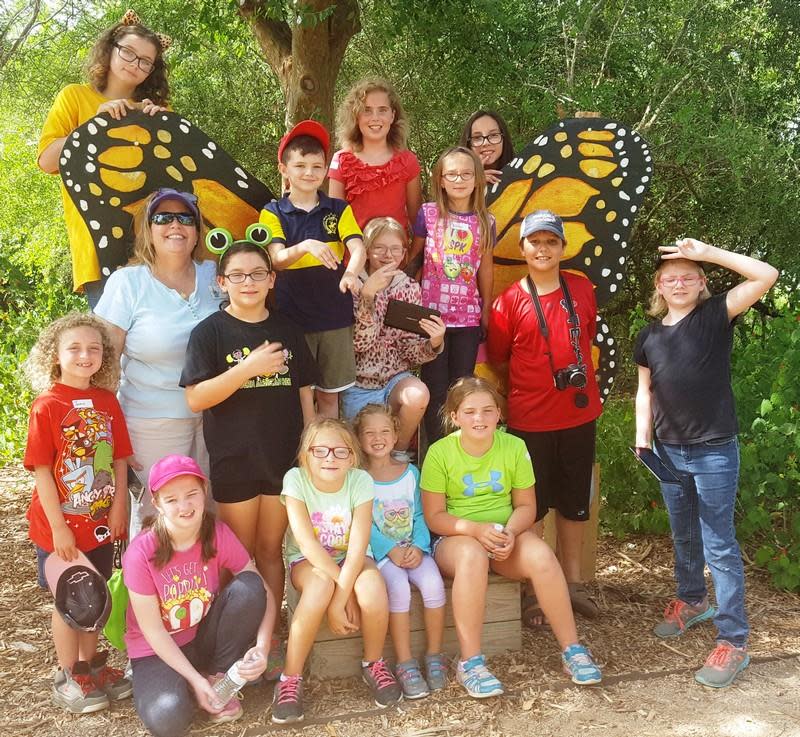 9. Kids' Summer Camps
From nature photography to birding, youth ages 5-18 can choose from a variety of summer camps offered in June and July. Also, many children's classes – from creating fairy gardens to discovering amphibians – are offered throughout the year!
---
Admission is $9 for adults, $7 for seniors/ active military/college students (ID required), and $5 for children 12 and younger.  Children under 3 get in free with a paid adult. Who knew all of this was waiting for visitors at the Botanical Gardens for such a reasonable price? Book your trip to Corpus Christi and plan an escape at the South Texas Botanical Gardens & Nature Center.
---