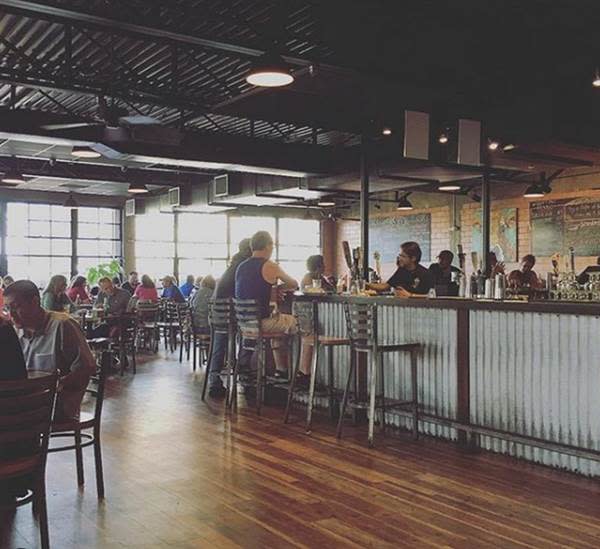 This is what good coastal culinary is all about. Fresh Gulf seafood and fresh vegetables prepared daily. Served with your choice of two sides. From Snapper Pontchartrain (blackened snapper topped with crab meat, mushrooms and shrimp in white wine cream sauce), to fish tacos (grilled snapper set in corn tortillas topped with cabbage, tomato, avocado slices and the house's special sauce), to creamy baja shrimp pasta and crawfish étoufée (crawfish tails simmered in a spicy New Orleans roux then served with a bed of steaming rice), Railroad Seafood Station has it all! 1214 N. Chaparral St.
---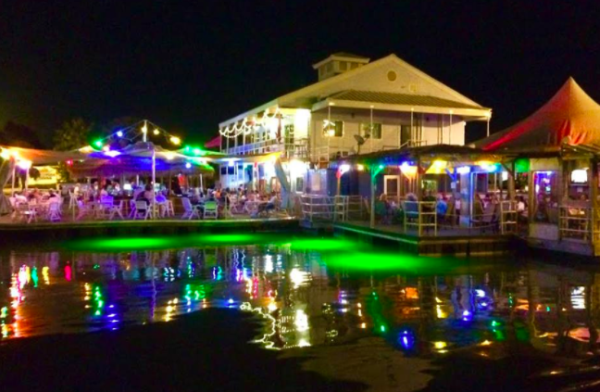 Harrison's Landing offers waterfront dining on floating platforms around the restaurant building. Here, in the marina on the Peoples Street T-head, you'll find live music all week, drink specials, and an excellent dinner menu. If you want to go big, go colossal! Order Cathy's pecan-crusted Tavern Colossal Shrimp served with melba sauce, cocktail sauce, and orange marmalade. 108 Peoples St.
---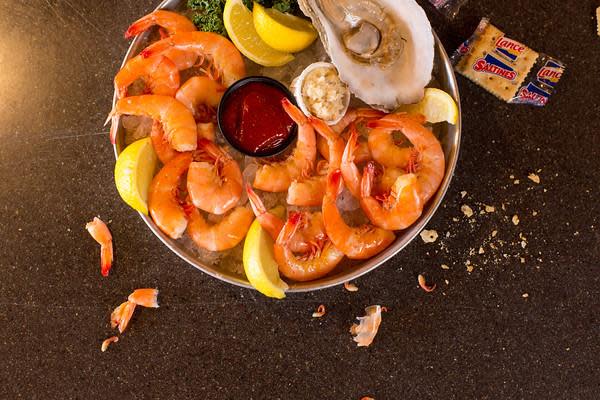 Fresh Gulf seafood, friendly service and outstanding value have been the hallmarks of the Water Street Seafood Company since 1983. Water Street is locally owned and operated, and has been voted "Best of the Best" seafood in Corpus Christi for 14 consecutive years. While you're here, try the oysters (a Water Street staple!), the sautéed tilapia, or the catch of the day, cooked any way you like! After you finish dinner, be sure to walk around and visit the delightful mix of eclectic shops at Water Street Market. 309 N. Water St.
---
On the Deck at Doc's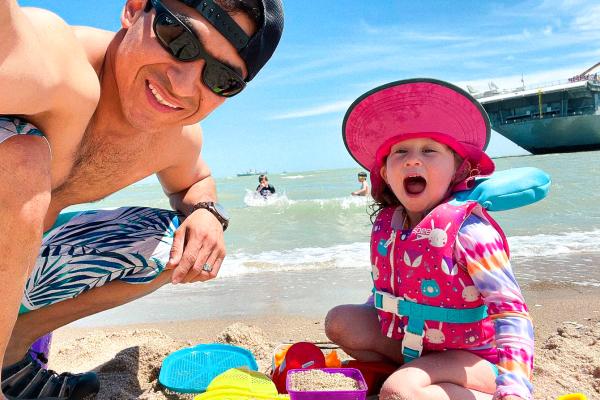 As the sun sets, there's no better place to relax and enjoy dinner than on the deck at Doc's Seafood & Steaks— right under the J.F.K. bridge, overlooking the Intracoastal Waterway! Doc's extensive menu and full service bar offer a little bit of everything for everyone! Don't leave without trying the Oysters Rockefeller, the Blackened Flounder Florentine, and to finish, have a slice of their homemade Key Lime Pie! 13309 S. Padre Island Dr.
---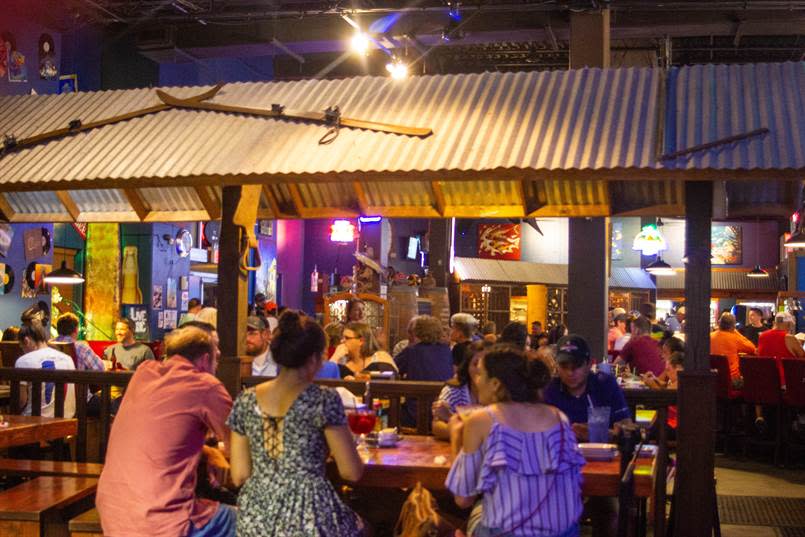 Three words: avocado, crab, and spicy mayo. Alright, that's four words. Either way you spin it, the Avocado Beach Ball at Scuttlebutt's is a must-try! This huge Haas avocado is filled with soft shell crab, spicy fish, tobiko, sesame seeds, topped with spicy mayo and unagi sauce. This avocado starter is a perfect segue into your main course — we recommend the Drunken Sea Scallops, large sea scallops flambéed in orange liqueur! Don't miss this one! 14254 S. Padre Island Dr.
---
Located next to Bluff's Landing Marina & Hotel, the Laguna Reef Restaurant offers a variety of fresh seafood and delicious meat. They even let you bring in your own catch and they cook it for you! With an excellent view of the bay, this is waterfront dining at its finest! In addition, the restaurant also has a fully stocked bar of domestic & foreign beers, and spirits. Start off with some you-peel-'em shrimp, fried calamari, and move into the main course — try the fried mahi sandwich or grilled tilapia with cajun cream shrimp sauce! 4242 Laguna Shores Rd.
---
Dive into the Gulf at Glow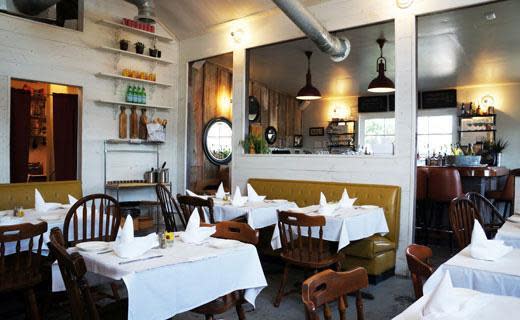 Take a short drive to Rockport. Grouper, snapper, and shrimp, oh my! Fresh gulf catches, the best steak au poivre on the Texas coast, and a to-die-for bread pudding dessert. While you're dining in at Glow, be sure to order a side of the bacon roasted Brussels sprouts and try the seafood chowder — the cognac and cream base is absolutely delectable! 1815 Broadway St.
---
Italian Perfection at Shells
Shells in Port Aransas is where Italian classics and the Texas Gulf come together in the tastiest possible ways. Sushi grade yellowfin tuna with ginger vinaigrette, mixed seafood over linguini… it's a match made in heaven. Try the farfalle alfredo — bowtie noodles in a homemade traditional alfredo sauce, fresh ground black pepper, parmesan cheese, and add ten grilled shrimp — you won't leave dissatisfied! 522 G Ave.
---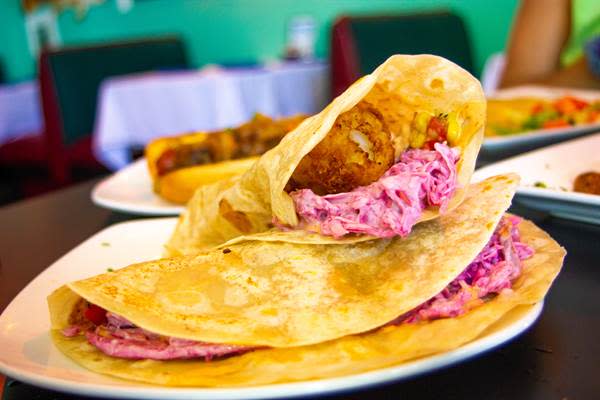 Walking in to the Angry Marlin restaurant is an adventure in and of itself! Filled with bright colors, you'll find a huge enjoyable outdoor patio. The fish tacos are amazing! Just like the patio, these fish tacos are giant and filled with color. Angry Marlin offers a delectable selection for the coastal foodie's palate. 15605 S. Padre Island Dr.