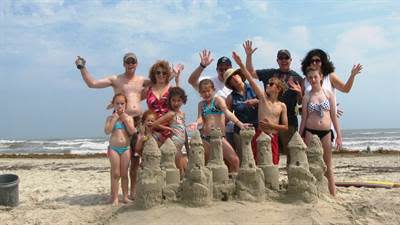 Corpus Christi's beaches are known for great views of the Gulf Coast and relaxation. Pair that with great coastal cuisine and an awesome activity you can share in an epic photo, look no further than sand sculpting on the beach.
Spend an afternoon in Corpus Christi mastering the art of sand sculpting with friends and family with DC Sandman!
---
A little history:
The award-winning DC Sandman, aka Chip Cooper has been sand sculpting for over 30 years, with pretty neat commercial projects for Albertson's, Foley's, Frito Lay and the Buc Days Rodeo.
Chip teaches and mentors art groups and individuals from all over the country and even Canada, and including the Art Link program in Rockport, Texas, Texas Sandfest and Downtown Ranch. He's kind of a big deal. (DC Sandman also sculpts sand for weddings, open houses and family reunions!)
With DC Sandman's sand sculpting skills, he's able to create expansive dramatic pieces with rapid speed as crowds and visitors are delighted watching creativity and vivid imagination materialize into the finished treasure. Talk about a real vacation treat!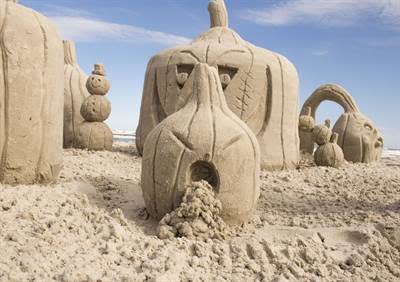 Okay, this is awesome. How does one sign up for a group class?
Simply sign you and your family up to witness a masterpiece unveil or participate in making one of the coolest sand sculptures ever. Other beach-goers will be envious of your crafting skills.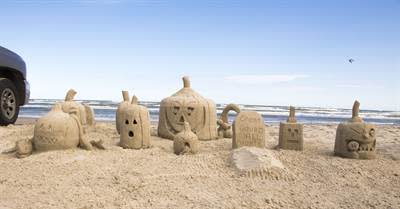 If you think making sand castles is just for kids, think again. Not only will sculpting create a chill, relaxing vibe on the beaches of Corpus Christi, but it will have you feeling like you are taking your inner-child on a play-date. Get creative! Make a dragon, a dolphin or even a dining room table!
"A day spent sculpting sand is a day in which no aging will occur."
- Chip Cooper, DC Sandman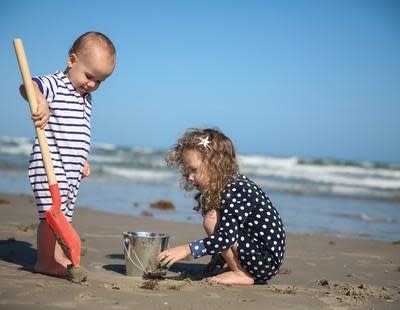 You can check out DC Sandman's website here and his Facebook page here.