Corpus Christi has been introduced to the sights and sounds of the Yucatan Peninsula. The new Caribbean Journey at the Texas State Aquarium takes you underwater with sharks, into the Blue Hole, standing tall with flamingos and hanging out with sloths!
Head into the jungle with a whoosh of the waterfall and mingle with the photo-ready Caribbean flamingos. These majestic birds will have you ooo-ing and aww-ing right after your first steps into the Caribbean Journey.




In the naturally-lit jungle you'll find all kinds of colorful birds flying about under the giant glass atrium and iguanas climbing the indigenous trees.  Travel on the path through the ancient Mayan Ruins where you'll find all kinds of reptiles waiting in the dark. Be on the lookout for the vampire bats!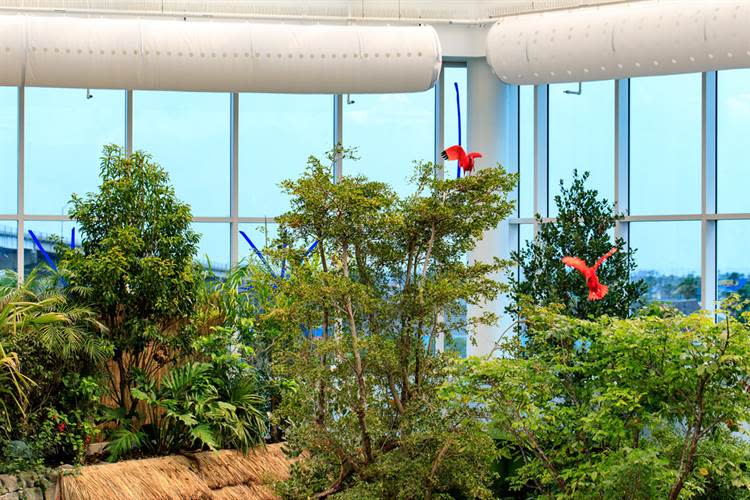 The best part of the jungle? Looking down into the Caribbean shark tank and the Coral Reef!
Dive into the Caribbean Sea to take in the wonder of the Coral Reef exhibit. The swimming colors of the sea are all over these floor-to-ceiling tanks. The Blue Hole exhibit, a landmark icon in the Yucatan Peninsula, makes you feel like you're really there.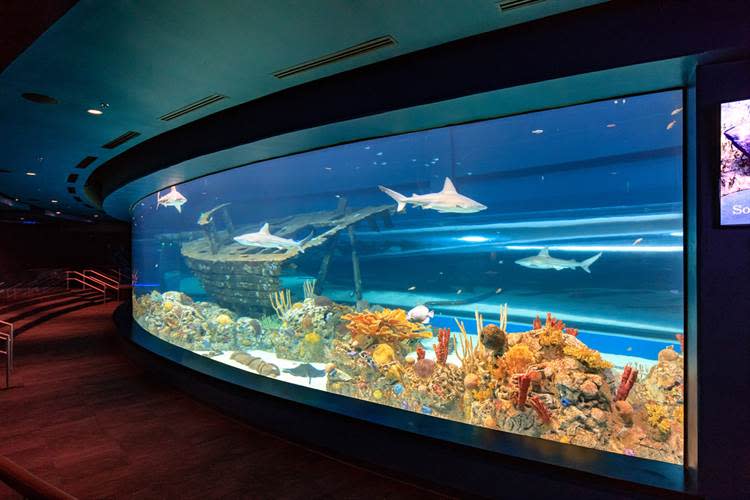 Swim with sharks on your Caribbean Journey - okay, not exactly, but you can get really close to it! The 68-foot display window gives you a glimpse of what it's like to encounter sharks in an ancient shipwreck. Get even closer when you take a walk through the underground shark tunnel. Watch Sandbar Sharks, sea turtles and sting rays surround you in this half-cylinder tunnel! Fun Fact: the tunnel is the longest in North America.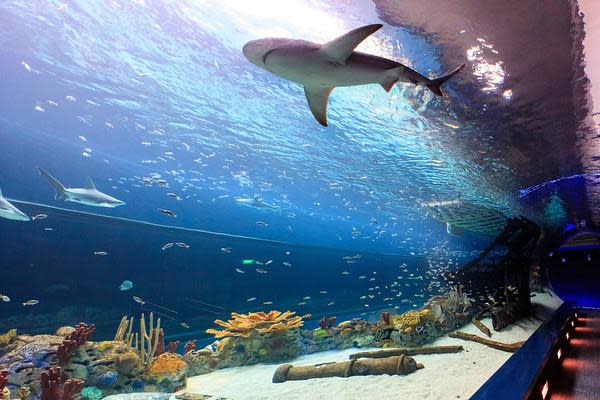 Don't panic though, you'll be able to escape to the all-new 4-D Theater! Senses are ignited with films that you can see, feel and even smell…Catch the 12-minute film The Deep 4D: Mystery of the Ancient Amulet in the theater!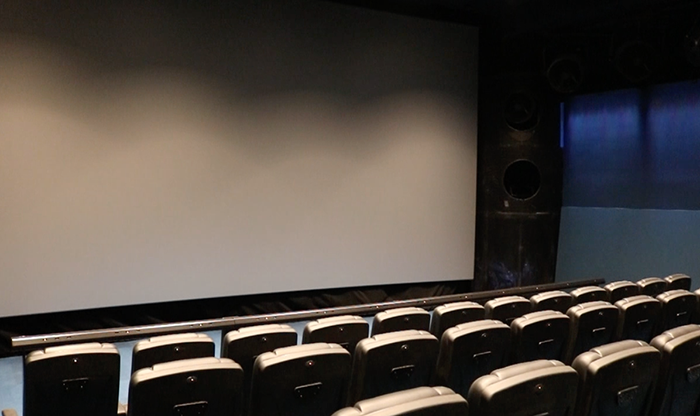 The Texas State Aquarium has more than doubled in size with the new Caribbean Journey. Don't fret...everything you love about the Texas State Aquarium is still there! After your Caribbean Journey, make a stop in the giant gift shop for all the cute souvenirs, then take a trip through the Gulf of Mexico and enjoy the outdoor shows. Discover it all in Corpus Christi.