Check out these 10 things to add to your Corpus Christi summer bucket list!
Making the most of your summer vacation in Corpus Christi is easy when there is so much to choose! There are miles and miles of beaches to explore, but if you're a fan of all things experiential, this is your go-to Corpus Christi summer bucket list.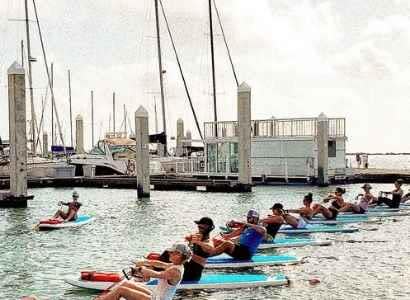 1) Stand Up Paddleboard Yoga 
Where: Water Dog Yoga 
You might not be a pro at yoga or paddle boarding, but rest assured that you'll have a good time in this unique class. Floating Yoga, SUP yoga and fitness classes held on the water will be for everyone of all ages, including experienced & inexperienced yogis.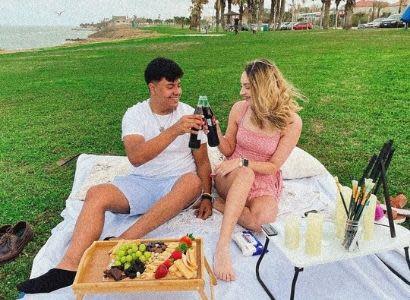 2) Unforgettable Picnic 
Where: Pretty Picnic CC 
Enjoy a beautiful scenic view and Instagram-able picnic setting at a local park, beach, or in the comfort of your very own backyard. You can have a delicious Charcuterie board and other snacks as an add-on to your package or you can bring your own food to the table.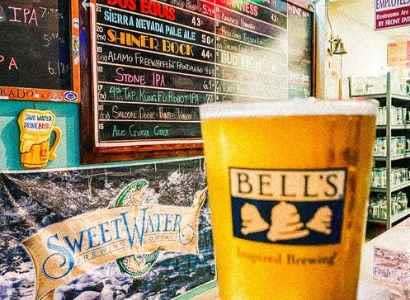 3) Explore Endless Beer Possibilities 
Purchase your passport: Corpus Christi Beer Trail 
The Corpus Christi Beer Trail takes you on an adventure through the Coastal Bend. From the downtown Marina Arts District to North Padre Island, sample South Texas beer from six local breweries and a distillery!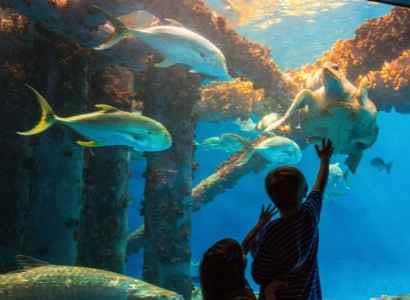 4)  Go for an Underwater Adventure
Where: Texas State Aquarium  
Discover your love for marine life as you navigate their exhibits and learn all about the animals that live here. Enjoy wildlife presentations throughout the day (included with your admission) with dolphins, turtles, and more. And of course, stingray feeding is also a possibility for those who are feeling bold!  
5) Fishing & Dining 
Where: Doc's Seafood & Steaks 
After a long day on the water, wind down and enjoy a nice meal. Let the talented kitchen crew cook your catch! As the sun sets, there is no better place to relax and enjoy dinner than on the deck under the J.F.K. bridge overlooking the Intracoastal Waterway. If you sit on the patio, you might even catch a pod of dolphins swimming by!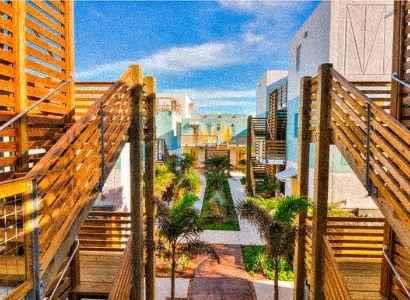 6) Girls' Night Getaway at Lively Beach  
Where: Lively Beach  
What seems a world away when immersed in its natural beauty is actually closer than you might think. With its dreamy architecture, Lively Beach is the epitome of all places for the perfect staycation spot in Corpus Christi. It's only minutes away from shops, restaurants, popular attractions, and steps away from one of Corpus Christi's Padre Island beaches. Lively Beach is a treat all on its own with its gorgeous resort-style pool and incredible staff.  
Pro-tip: While you're already out on the island explore some of the endless dining opportunities here.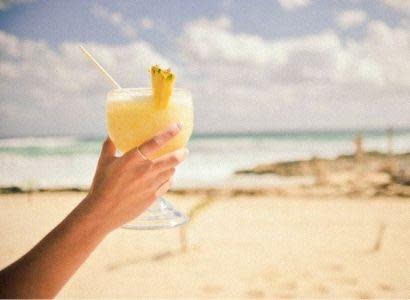 7) Celebrate Summer with a Margarita!
It's 5 o'clock somewhere! These delicious margaritas calling your name. See some of our favorite mouthwatering margaritas spots that are ready when you are!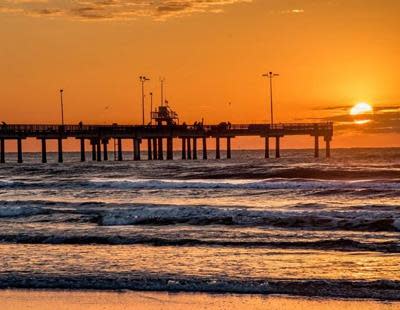 8) Catching The Sunrise  
One thing that is a favorite for locals is waking up early and catching a beautiful beach sunrise. Head out to one of the beaches on Padre Island, and dance to the rhythm of your own beat! Take a journal, book, or even go on a jog out there to spend a relaxing morning that is good for the soul. You won't regret it!  
Here are some of the best spots for this:  
Padre Island National Seashore  
9) Axe Throwing  
Where: In The Game Funtrackers  
Now, here's a real thriller, get ready to sharpen your skills with Axe Throwing! If you're looking for something new, exciting and different to do with friends, this is it! Try your hand at it by purchasing a few throws or booking a whole lane for 30-60 minutes and throw unlimited! Play for fun or keep score! Battle it out with your friends in an epic game of Axe Throwing to find out who has what it takes to come out victorious! 
10) Ride Horses on the beach  
Where: Horses on the Beach 
Horses on The Beach Corpus Christi provides a unique experience of riding horseback on the beach for all ages. Ride off into the sunset with a unique memory made!  
These are just a few of the awesome things you can add to your summer bucket list while visiting Corpus Christi! Don't forget to use #CCme for an opportunity to be featured on our social media!