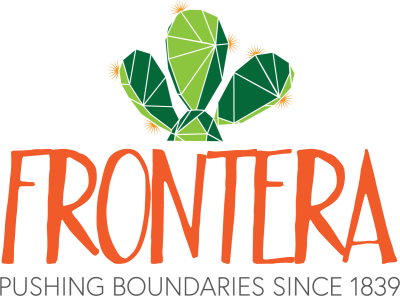 Corpus Christi's inaugural festival, Frontera brings you an all new immersive experience about Corpus Christi's history and culture. Travel back through time to downtown Corpus Christi where you'll find author talks, historic downtown walking tours, living history at Old Bayview Cemetery, plays in the park and an Old Town Square at Heritage Park!
---
Here's your guide to all things happening at Frontera:
Old Town Square
Saturday November 3, Noon-9:00 p.m.
Come be a part of history and experience what time was like in the old days at Old Town Square. Capture a memory with an old photo saloon, interact with historical reenactors representing the families who once lived in the Heritage Park homes, get creative in the interactive zone with make-and-take projects. Shop from local and regional artisan vendors under a maypole, cuddle up with some furry friends in the petting zoo and sit back and enjoy live music while feasting on some tasty cuisine from local food trucks.
---
Voices of South Texas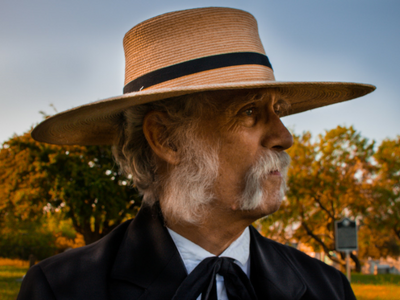 Saturday November 3, 10:00 a.m.-2:00 p.m.
Did you know Old Bayview Cemetery is the oldest federal military cemetery this side of the Mississippi River? Well it is, thanks to General Zachary Taylor who encamped his army there in Corpus Christi in 1845. Old Bayview Cemetery became the resting place for soldiers who died during the Mexican-American War. Voices of South Texas, in its 9th year, is an experience that brings the founders of Corpus Christi to life through historical reenactors communicating the stories of their time.
---
Performances at La Retama Park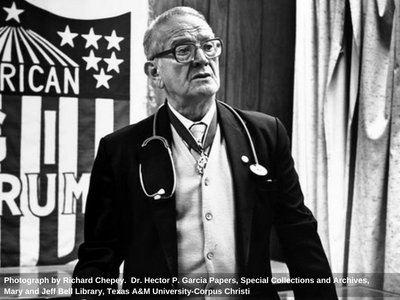 All Weekend Long
La Retama Park transforms into a public performance space during Frontera like it was used in the early times of Corpus Christi. Immerse yourself  in the story of one of the most influential leaders in Hispanic Civil Rights, Dr. Hector P. Garcia in Hector! an original hip-hop musical. Both the play and music was written by local Corpus Christi artists to marry the past to the future.
Test your knowledge in this fun, audience interactive game show experience, Game Show Corpus Christi. Rediscover Corpus Christi's rich and diverse history in this unique performance where audience members can answer questions in multiple categories about the city's history for a chance to win a prize! Each play has many performances throughout the weekend, be sure to get your tickets here.
---
Doc McGregor's Corpus Christi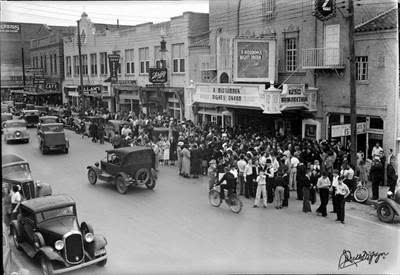 Friday November 2, 5:30 p.m.-9:00 p.m. & Saturday November 3, 12:00 p.m.-9:00 p.m.
Frontera features Doc McGregor's unique eye via a guided-walking tour that showcases his photographs in the actual place where he snapped the moment with his camera. His photographs give you a look into Corpus Christi during the 1930s-1970s when it was the premiere business shopping hub. There will also be a Frontera App where you can do a self guided tour of his photos.
---
Coastal Bend Booknotes

Friday November 2, 6:00 p.m.-8:00 p.m. & Saturday November 3, 11:00 a.m.-8:00 p.m.
Feed your brain with unique perspectives of the Coastal Bend with Booknotes! Featuring over 8 different authors, each will discuss stories of yester year. Diana Lopez, Corpus Christi native and author of the smash hit Coco, will be talking as well as local author Jim Moloney, with Corpus Christi: A History. Find these authors all weekend long at La Retama Library, House of Rock and The Corpus Christi Museum of Science and History.
---
Chuckwagon Brunch

Sunday November 4, 10:00 a.m.-1:00 p.m.
Close out Frontera with a cowboy style breakfast prepared on a real life chuckwagon. Enjoy some freshly brewed coffee and savory sausage gravy biscuits all prepared the old western styled way. An experience so good you can taste the history! This will take place on Sunday at Heritage Park and also feature a showing of Game Show Corpus Christi for breakfast with a show. Tickets available here.
---
Check out all of these fun experiences and more November 2-4 at Frontera! Head to fronteracc.com for more information and tickets.