Yeah, yeah, we know: we all scream for ice cream. Of course, we love ice cream! But what about ice cream's sweet, but often forgotten, cousin frozen yogurt? Corpus Christi knows the deal when it comes to froyo! Corpus Christi's frozen yogurt is better than your average. See for yourself:
Sweet Swirl might keep it simple with the number of frozen yogurt flavors available, but don't be overwhelmed when you get a load of their topping selection.
 In a rush? Swing through the drive-thru for frozen yogurt fast!
Choose from fresh fruit, sweet candy bits or squishy boba as toppings for your yummy froyo. Don't want the pressure of picking on your shoulders? Opt for one of the pre-created frozen yogurt masterpieces.
On top of their outrageously good frozen yogurt, Rock and Rollin' also specializes in rolled ice cream! After choosing your toppings and your ice cream flavor, everything will be mixed up and expertly spread thin across a thin slab before being rolled tightly.
There's enough for everyone at Scoopy's! Start with dessert (of course) and whether you go with a luscious frozen yogurt or a sweet premade treat, you'll be pleased as punch. Finish with a real meal of a salad or a thick sandwich.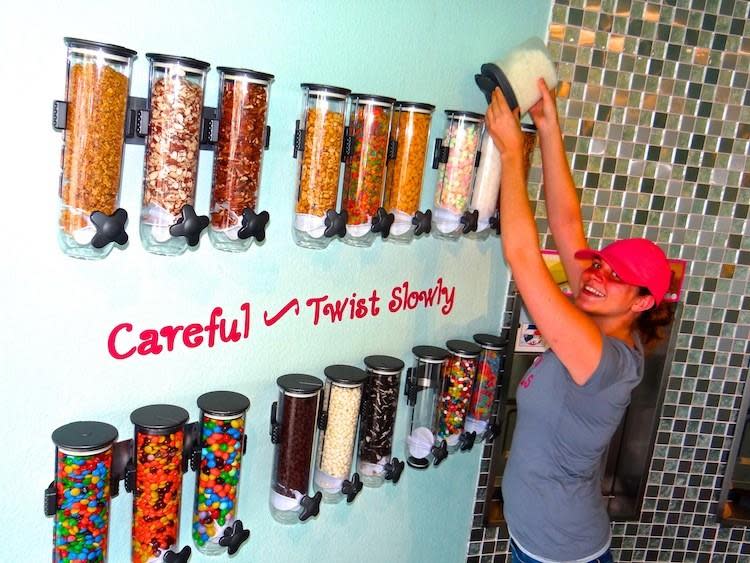 Their wall of toppings is unmatched! Add to your heart's content to make something unique to you.
Need a caffeine boost but also need your froyo fix? Try Pink Octopus's Froyo Frappe! It's a traditional frap with frozen yogurt added for an unbeatable sweetness.
---
Don't underestimate the power of frozen yogurt! There are so many delicious options for these icy treats all over Corpus Christi. Go the extra mile to get cool and try on one of these exciting Corpus Christi water sports for size. What's your favorite treat to cool you down in the steamy summer months?