Heritage Park, the center for Corpus Christi and South Texas's ethnic diversity and culture, is home to 12 of the city's oldest and most historic houses that have been restored to their original conditions. Many of the homes, with the oldest dating back to 1851, are registered as Texas Historical Landmarks.
The Jalufka-Govatos House was originally constructed in 1908 by James Jalufka, son of a Moravian immigrant, and his wife Helen in what is known as "Old Irishtown." Mr. Jalufka, a veteran of the Spanish-American War and World War I, was a prominent cotton grower and flower enthusiast known for his rose garden. Mrs. Jalufka earned the nickname "Captain" after she successfully operated a boat works at what was once the Pleasure Pier in Downtown Corpus Christi.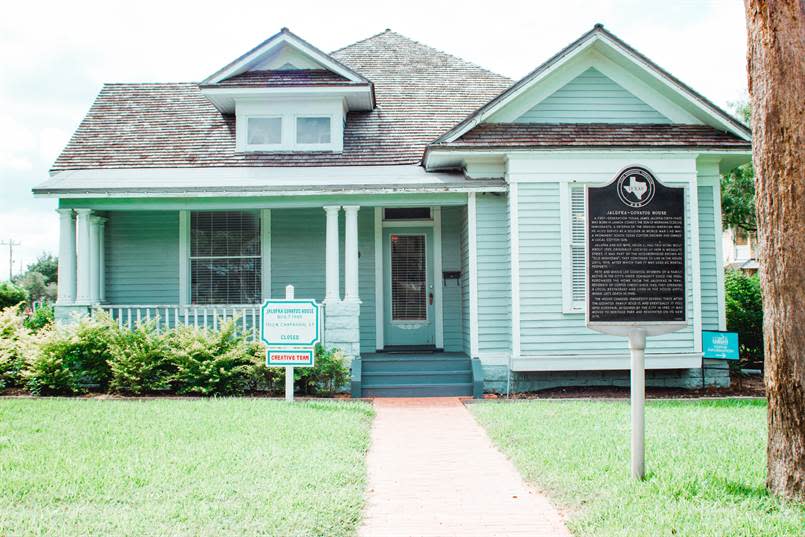 In 1944, Pete and Minnie Lee Govatos purchased the turn-of-the-century bungalow. Mr. Govatos was the Vice President of the first Parish Council of the St. Nicholas Greek Orthodox Church, and they were both prominent figures in the city's Greek community.
Typical of Southern Bungalow architecture, the house features unusual paired columns framing the front porch, a large bay window, a rusticated block foundation and broad gables supported by knee braces.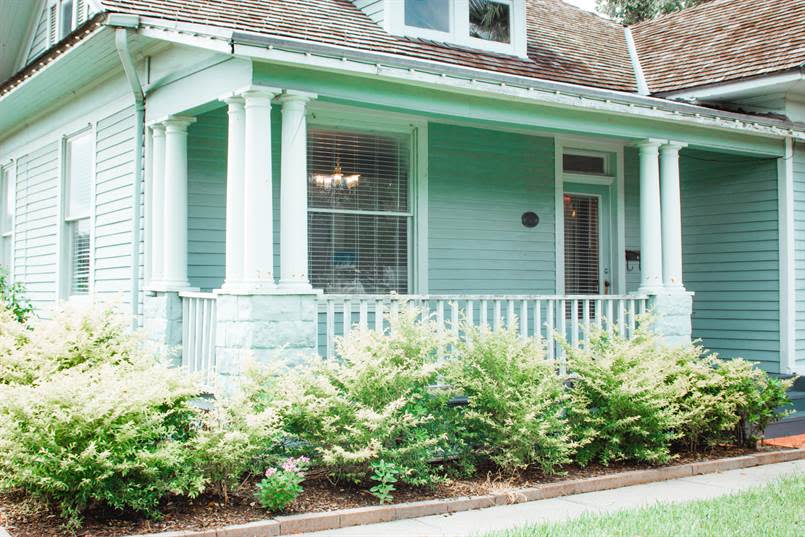 The house was donated to the City of Corpus Christi in 1987 and moved from its original site to Heritage Park. The home was restored by the Czech Heritage Society of South Texas to serve as its headquarters with an office and meeting rooms. The restoration also included the establishment of a Czech History and Genealogy Research Library with a photo collection of South Texas and Czech pioneers.
The building currently serves as an office for the Corpus Christi Convention and Visitors Bureau. While not officially open for tours, visitors can take a walk around the house to enjoy the architecture.