Corpus Christi and the surrounding areas offer many exciting kayaking opportunities including paddling trails and fishing, and if you've never paddled a kayak before, here is a glossary and a few resources to get you on the water!
Glossary
Kayak – plastic boat needed to be considered a "Kayaker"
Kayaker – one who uses kayak as mode of transportation on the water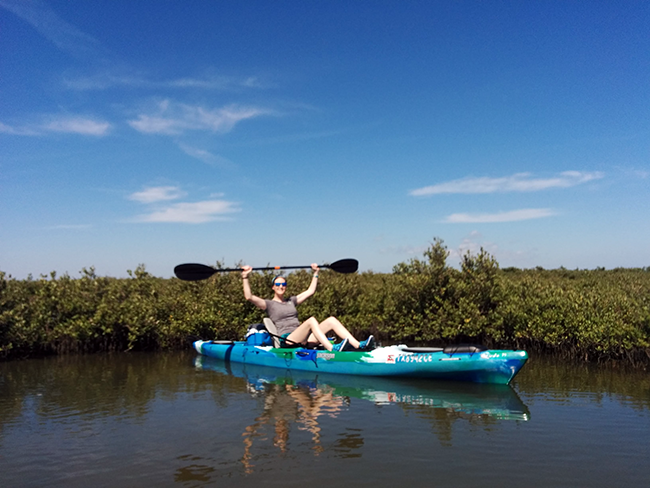 Kayaker in Kayak with paddle. PFD is located under seat with whistle attached.
Kayak Angler – one who fishes from kayak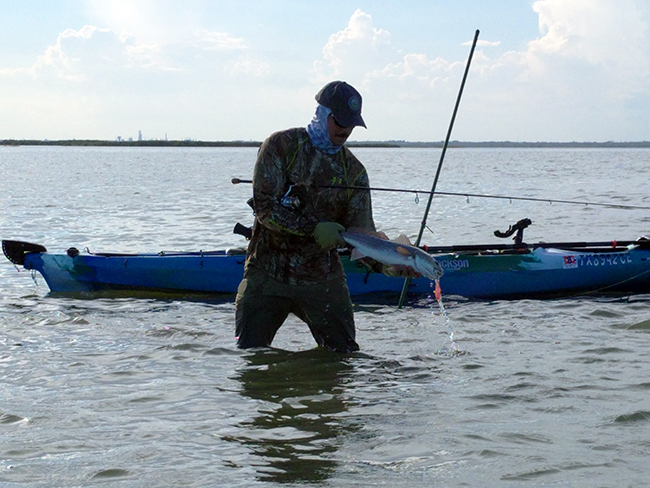 Kayak angler wading while catching redfish.
Paddle – long, two-bladed stick used to propel the kayak
PFD – personal flotation device; not negotiable, needed in case of unplanned exit from kayak as well as abiding by the law (yes, US Coast Guard and Texas Parks and Wildlife require them)
Whistle – noise maker, signaling device; also required by law
Water Bottle – favorite beverage-filled container with hydration supplement
Water-Proof Camera – memory recorder
Cap or Hat – Shield of protection from sun
Sunscreen – Also shield of protection from sun
Dry Bag or Case – Seals and stores items you don't want to introduce to the water
Resources
Kayak Rentals
Kayak Dealers
Kayak Nature Tours
Kayak Fishing Charters
Kayak Launch Spots (known areas with fees required marked *)