Line dancing is a fun activity that will get all of your friends and family on their feet. Stop by any one of these local dance halls or honky-tonks to practice your Texas two-step. Get ready to bust a move and party it up all night long!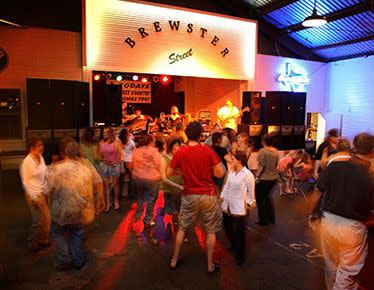 Grab your boots and jump right into the action for Texas Throwdown Thursdays with live music and line dancing in the Downtown/Bayfront area. Brewster Street Ice House is right in the heart of the S.E.A. District of Corpus Christi. It's family-friendly, and locals know it as one of the top spots for country music making it the perfect place for a line dancing night!
Located in Central Corpus Christi, Roper's offers reasonably priced drinks every day in addition to drink specials during all of the event-related parties. With a drink in hand it's time to hit the dance floor, especially when the weekend rolls around. Roper's offers country western, two-stepping, and line dancing lessons every Friday night from 6:30 p.m. to 8:00 p.m. If you're looking to start your weekend a little earlier, stop in for Jacked Up Thursdays every week starting at 10:00 p.m.The locals all agree—it's the best place to round up your group of friends for a fun night out in South Texas!
Spend your Saturday night with all of your closest South Texas friends out on the floor for live country music dancing. No need to worry if you have two left feet. You can stop by earlier in the week for a free dance lesson hosted by the pros at ABC Dance Studio every Tuesday evening at 7:30 p.m. With a state of the art sound and lighting system, the resident DJ that knows exactly what to do to get the whole place on their feet and out on the gorgeous reclaimed oak dance floor. The Whiskey River Night Club is open Tuesdays, Wednesdays, Fridays, and Saturdays giving you and your friends, family, or sweetheart plenty of time to experience one of the best parts of Texas culture.
---
Whether you own a pair of cowboy boots or not, these fun and energetic dance clubs welcome dancers of all ages and all skill sets so it's never too late to learn a few new moves. Gather the gang and get ready to hit the floor. Don't miss out on all of the fun, and start planning your trip to Corpus Christi today at visitcorpuschristitx.org!