Downtown Corpus Christi is home to some of Corpus Christi's best restaurants, culture experiences, street art, urban landscapes and of course, scenic bay views! Below is a list of some of the most Instagrammable spots to have your next spontaneous phone photoshoot!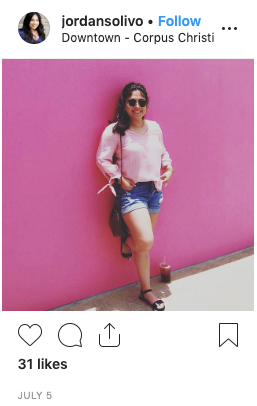 Located right next to the entrance into the Art Museum of South Texas is a loud and spirited bright pink wall! This color-pop is the perfect backdrop for your next statement photo. 1902 N. Shoreline Blvd.
---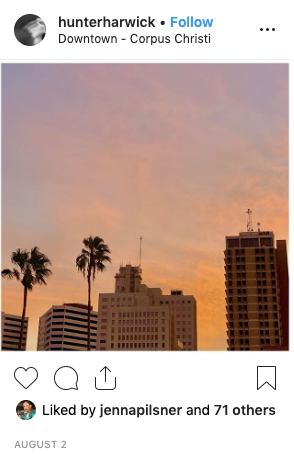 Palm trees are one of Corpus Christi's most popular and statement pieces of nature. Everyone will know you are in island time once you snap a picture include one of our favorite island trees! 
---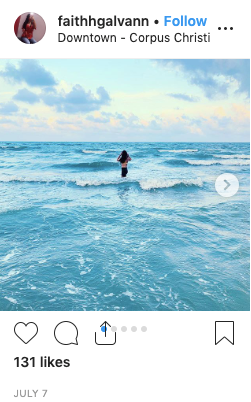 Downtown Corpus Christi has all the water views as it sits along the beautiful Bayfront! Get lost in the deep blue, green, and sometimes slightly brown colors of the water. This photo fits perfect in your colorful instagram palette we all are trying to achieve.
---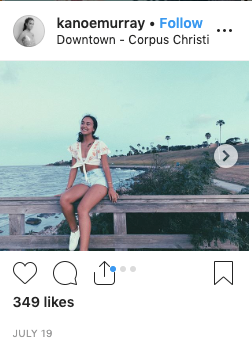 You don't have to get wet to get out on the water! You can access the bay through piers, jetties and T-Heads. Take a walk out and explore the bay in a new way and snap that perfect picture that showcases the water up close and personal.
---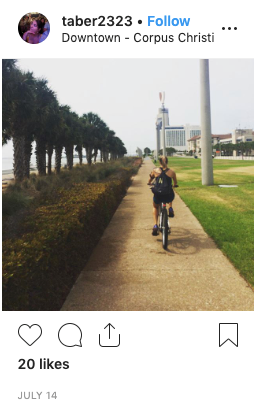 Who needs to walk around downtown anymore when you could be biking, segway-ing or scootering? Explore downtown on wheels and take in the views while enjoying a smoother mode of transportation. Snap that photo and get those insta-fitness followers!
---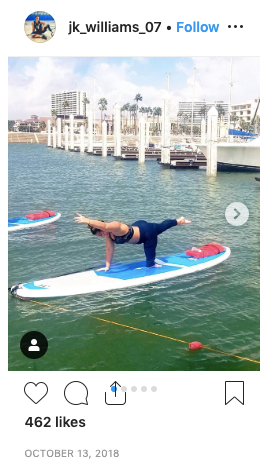 Stand up paddleboarding (SUP) has become all the rage in recent years and in Corpus Christi, we take it to the next level with SUP Yoga! This unique experience makes for an even unique-er photo. So get outside, snap a photo and let those likes come. 89 Coopers Alley
---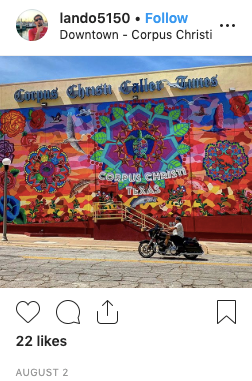 Downtown is full of colorful and vibrant murals. You can walk the streets to find your perfect backdrop. Most murals are full of island-inspired artwork so get out there and become inspired!
---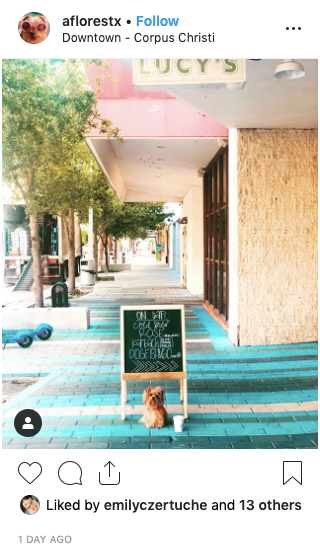 What's better than snapping a photo of the downtown streets?! This urban landscape is the perfect backdrop for your next urban-inspired instagram. You can find newly redone and vibrant street pavers along Chaparral St.
---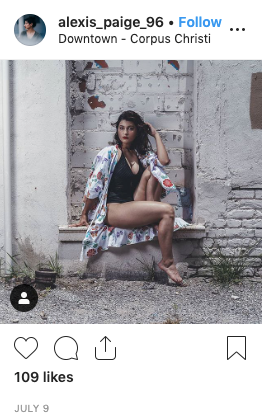 Downtown Corpus Christi, like a lot of others, is home to a few abandoned and historic building and warehouses. AKA an urban photographers dream! Check out old brick and historic building to serve as your next urban inspired insta-post.