Several Coastal Bend restaurants are helping our environment by taking action to reduce plastic waste, and the Surfrider Foundation is working to recognize them for their efforts.  Restaurants participating in the Ocean Friendly Restaurants program must eliminate Styrofoam and plastic bags, institute recycling practices, and have reusable tableware for onsite dining—while only providing disposable utensils and straws upon request.  The emphasis is on sustainability, and there are many ways to make that happen!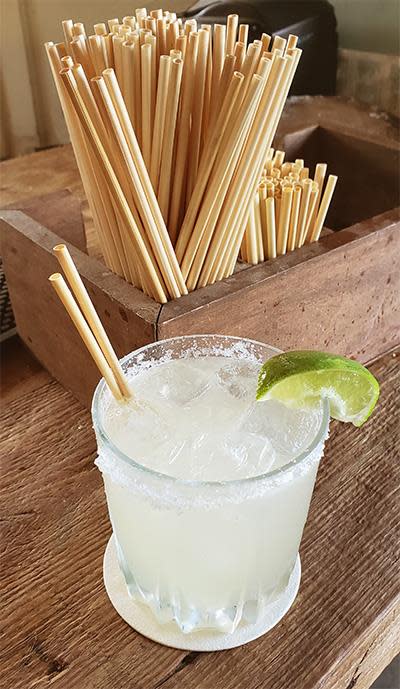 While it may seem like plastic straw usage is a small part of the problem, due to their abundance in our daily lives and to their very low recyclability, straws have become one of the highest profile enemies!  Lots of alternatives are now available, like reusable stainless-steel dishwasher-safe versions.  There are also several disposable alternatives like bamboo and bioplastic, but some of the most interesting alternatives are being developed from food sources like seaweed, fruits, and vegetables – they can be eaten if you want, but they are designed to reintegrate into the environment, completely eliminating the waste.
Discounts for bringing your own bag to the local grocery store are helping stop the single-use bag phenomenon, another high-profile problem on our streets and waterways.
The Surfrider Foundation is trying to help by recognizing the efforts of those restaurants who are eliminating non-recyclable plastics.  Some places are eliminating Styrofoam to-go containers in favor of biodegradable cups and paper boxes, or ideally encouraging us to bring our own reusable containers (as has been common in coffee shops for years, some even offering a discount if you bring your own cup).
Ocean Friendly Restaurants in the Coastal Bend
There are several other businesses in town besides restaurants that are promoting sustainability, and we can all help by thanking them when we notice their efforts—and by applying similar principles at home!