Southside is generally known as Corpus Christi's business district, but don't let that stop you from visiting it on your next trip! There are so many beautiful outdoor spaces that allow you to escape the hustle and bustle of the city. From botanical gardens to hiking trails, you'll find everything you're looking for!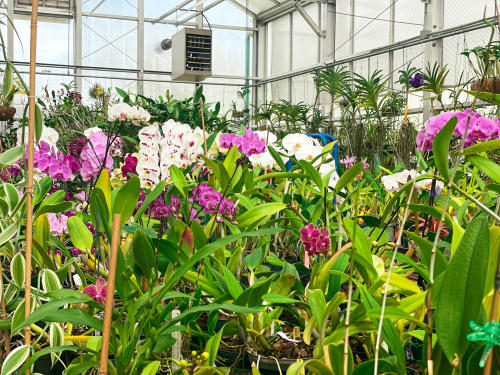 When you step into the South Texas Botanical Gardens, you'll forget all about the city as you peruse unique and stunning floral exhibits through quiet trails and a boardwalk showcasing South Texas' native habitat and natural wetlands. The Gardens are also filled with exotic parrots, with more than 40 feathered friends, and resident reptiles. In fact, there are over 60 reptiles, including a non-venomous desert kingsnake and a veiled chameleon. Each April, the Gardens transforms into the home to the Birdiest Festival in America.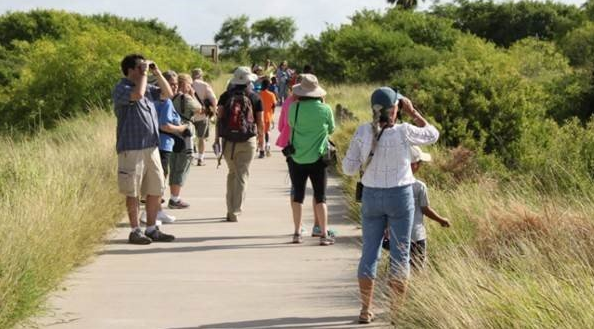 The Oso Bay Wetlands consists of 162-acres of nature preserve, four miles of nature viewing trails and a learning center. This center is dedicated to enhancing the community's understanding of the need to preserve the natural resources of coastal ecosystems for future generations. Visit their website to see their events calendar which includes Guided Nature Walks, animal meet and greets, Nature Story Time for ages 2-8, Observe Science Outdoors (OSO) weekly camps for ages 5-14 and yoga classes!
If you're in Southside, Corpus Christi's newest trail, Schanen Hike & Bike Trail, is a must-visit. Tucked in between the neighborhoods on the Southside of town, you will find a paved gravel and concrete one-mile trail that is perfect for runners and cyclists alike. The trail connects Snead, Whales, Cedar Ridge and Breckenridge parks.
Have a free afternoon? Stop by Lakeview Park's duck pond! Take the kiddos to feed the ducks or play on the playground. Just want to enjoy the view? You can find a quiet space to catch up on some leisurely reading along the pond.
---
Just because you're in the hustle and bustle of Southside doesn't mean you can't enjoy the great outdoors! To find even more places to explore in Southside, check out our guide here!