While Corpus Christi is home to some of the best restaurants around, sometimes nothing beats an old-fashioned picnic lunch. Whether you're looking to spend time with your kids, reconnect with family or friends who live far away, or just spend some quality time with your significant other, we've got the perfect place for you, your wicker basket and a checkered blanket.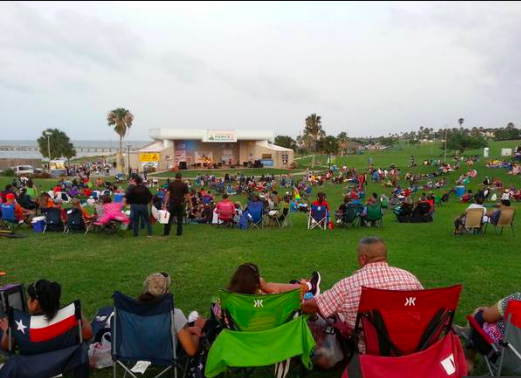 Where it's located: Eastern Corpus Christi at 2600 Ocean Dr., Corpus Christi, TX 78404
Why it's cool: Pack up the food, drinks and kiddos, and head to in the Bayfront/Downtown area for the most picture-perfect picnic. Located right on the water, this spot offers great views of Corpus Christi Bay and plenty of recreational activities. Let the kids run around on the playground, bring your poles along for some fishing on the lighted fishing pier, show off your skills at the skatepark or catch a show at the amphitheater. Snap a quick family photo to remember your vacation in Corpus Christi forever!
What's nearby: If you're ready to make waves when you're done eating, Captain Jack's Jet Ski Rental is just up the road! Want to cool down on land? Head to the Raw Bar on Cole Street for a refreshing fruit smoothie.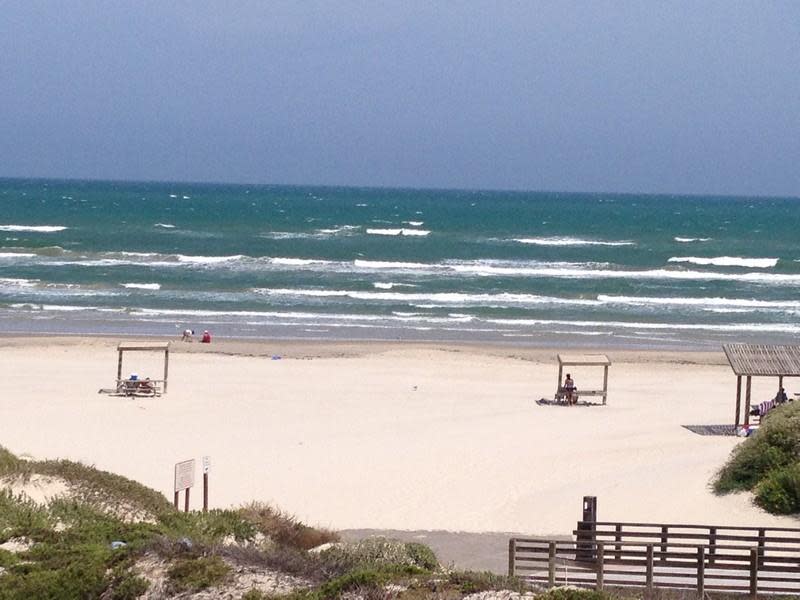 Where it's located: South of Corpus Christi at 20420 Park Road 22, Corpus Christi, TX 78418
Why it's cool: If you're a fan of beautiful and serene beaches, this is the place to go for a casual afternoon picnic. Located on Padre Island, it is the longest stretch of undeveloped barrier island in the world. Take in the miles upon miles of sandy beaches, dune flats and marshlands you can explore after lunch. This gorgeous landscape separates the Gulf of Mexico and the Laguna Madre, offering fantastic views of the water from every angle as you enjoy the company of your family and friends over a fun and tasty picnic.
What's nearby: For fishing and dining, head north on Park Road 22 to reach Bob Hall Pier. If you want a little more action on the water, drive a little further to Waves Resort featuring Schlitterbahn Waterpark.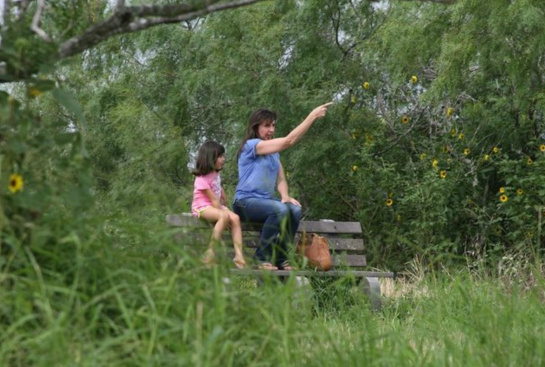 Where it's located: Southern Corpus Christi at 8545 S. Staples St., Corpus Christi, TX 78413
Why it's cool: There is nothing like an afternoon picnic with the beautiful backdrop of the South Texas Botanical Gardens. Located in the Southside, it's one of Corpus Christi's most visited destinations and it's not hard to figure out why! Tour the many displays and floral exhibits, such as the the 2,600 square-foot Butterfly House before finding a nice, relaxing spot within the grounds to set up your picnic lunch. The abundance of nature and various landscapes will make your Instagram followers insanely jealous while showing off the most picturesque picnic with your family, friends or sweetheart.
What's nearby: Staples Street is packed with businesses, and around the corner is Bill Witt City Park, which is a great place for walks and baseball.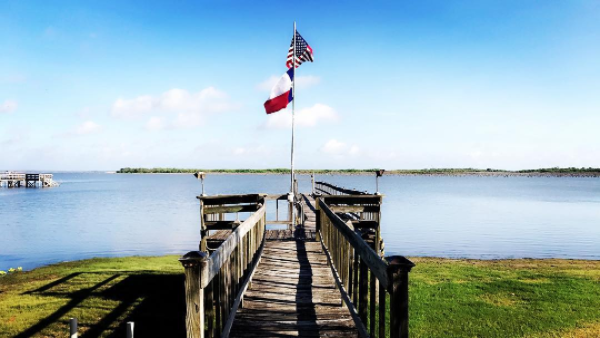 Where it's located: Northwest of Corpus Christi at Park Rd. 25, Mathis, TX 78368
Why it's cool: A picnic is meant to provide a relaxing day with a tasty meal. Lake Corpus Christi is the perfect destination when you're looking to get a little farther out in the country and away from the city. Take a drive out to Mathis, Texas for a picnic with breathtaking views of the sunset. Burn off those extra calories by swimming and kayaking, or take it easy with some fishing and boating out on the water. If you'd rather stay dry, you can go hiking or biking and even do some bird watching while you enjoy your food. The park is open seven days a week, making every day the perfect day for a picnic!
What's nearby: The City of Corpus Christi Wildlife Sanctuary is a stone's throw away south of the park. If you head north, you'll find yourself in beautiful Lake City.
Where it's located: Northeast of Corpus Christi at Port and Sherry, Ingleside, TX 78362.
Why it's cool: With around 90 beautiful oak-covered acres, you can't go wrong with a picnic in this lush landscape. The park offers several picnic tables and covered picnic areas as well as barbeque pits to help make your meal extra tasty. It's just across Corpus Christi Bay in Ingleside, Texas and has been designated as an official site on the Great Texas Coastal Birding Trail. The kids have plenty of space in which to run around and work up an appetite. You can also burn off lunch with the whole family by trying your hand at the 18-hole disc golf course, playing some ball on the many courts and fields or taking a walk by the freshwater lake.
What's nearby: Head south to look through the shops in Ingleside, or to splash around in the Corpus Christi Bay.
---
With so many amazing spots in and around the city, you might find yourself packing more than one picnic basket when you visit Corpus Christi! No matter where you end up spreading your blanket, you won't be disappointed. Looking to plan the rest of your meals? Explore more great food options and destinations here.