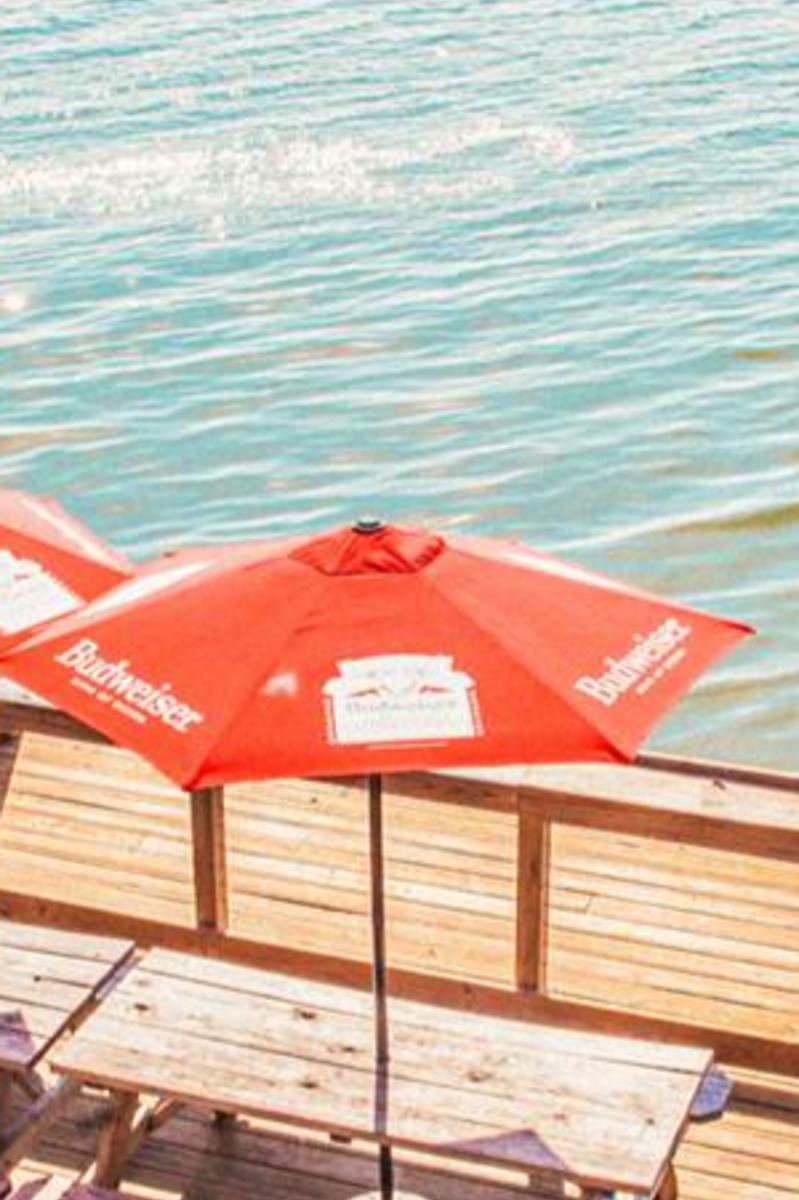 Corpus Christi, Texas, is full of picture-perfect patios ready for you and your loved ones to enjoy. Take in the view with these great outdoor dining spots!
1. Snoopy's Pier
Sure, Corpus Christi is situated right on Corpus Christi Bay and the Gulf of Mexico, so seafood should be abundant. But some eateries just know how to go above and beyond. One such eatery is Snoopy's Pier. This kid-friendly seafood haven is located right on the water underneath the JFK Memorial Causeway. They're serving up delicacies like the oyster sandwich, shrimp creole, and a deviled crab plate.
2. Doc's Seafood and Steak Restaurant
Also located under the JFK Memorial Causeway you'll find Doc's Seafood and Steak Restaurant. The waterfront dining experience is sure to impress, but the menu will simply sweep you off their feet. Choose something from the raw bar, or maybe something fried is more your speed. Whatever you pick, you're sure to love it.
3. Brewster Street Ice House
Brewster Street Ice House brings you 4-star cuisine in a comfortable and casual setting. Kick back on the patio while listening to the sweet tunes from the live band. The seafood tacos are to die for, plus, every Monday from 5 p.m. until closing time, kids eat free!
4. Pier 99
Located right on the waterfront of North Beach, Pier 99 is one of the coolest outdoor dining spots on the Corpus Christi Bay. With breathtaking views of the USS Lexington Museum and the Corpus Christi Ship Channel, this local favorite offers more than good food, cold drinks and live music.
5. Hester's in Lamar Park
Located in the quaint Lamar Park shopping center, Hester's Café serves up some of the best breakfast, brunch and lunch in the Coastal Bend. This outdoor patio in the heart of Corpus Christi offers one of the most Instagram-worthy backdrops for a casual lunch with friends.  
6. Boathouse Bar & Grill
This is island dining with style.; Boathouse Bar & Grill boasts a two-floor setup with a glorious patio overlooking the bay from the second floor. The Sunday brunch is the perfect way to end your stay in Corpus Christi.
7. Thai Cottage
A little bit of Thailand has made its way to Corpus Christi via Thai Cottage. Munch on delightful Thai dishes like Pad Thai, eggplant tofu and curry out on the patio while you listen to the tranquil sounds of the fountain.
8. Executive Surf Club
The food is amazing, but you also can't miss the Executive Surf Club's live music, over 30 rotating beers on tap, and Tuesday Pint Night. Everything is better from an outdoor patio, right?
9. Harrison's Landing
Nowhere else in Corpus Christi can you sail, shop and dine all in the same shaded waterfront location. Tavern on the Bay at Harrison's Landing is Corpus Christi's newest outdoor restaurant & bar located in the heart of the city's marina.
10. Elizabeth's at the Art Museum
This chic, airy space nestled in the Art Museum of South Texas is a picture-perfect spot for brunch, lunch, and dinner! Offering up shareable, Mediterranean-themed plates, this spot is a no-brainer for a date or girls' night out. Enjoy views of passing ships, dolphins, and Corpus Christi Bay.
Corpus Christi has warm Texas weather almost year-round so there's an abundance of fabulous restaurants with even better patios. Patios are great for the whole family. The next time you visit Corpus Christi, be sure to check out one of these outdoor options.