Rodeo Corpus Christi rides into town on April 29, but you can get the shindig kickin' now! Bust out your best boots and britches, and get the round up started with these fun rodeo terms.
1. Barrelman
Part of the rodeo clown team, this entertainer hops in and out of a barrel to distract a bull after a ride, usually to protect the cowboy. The barrelman is oftentimes the star of the show!
2. Bulldogger
More commonly known as a steer wrestler, a horse-mounted rider chases a steer, drops from the horse to the steer, then wrestles the steer to the ground.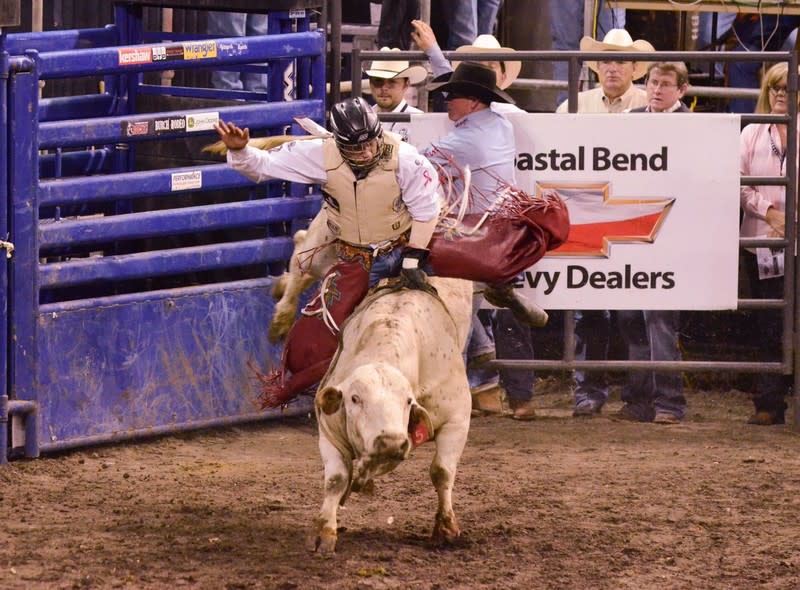 3. Dally
Not to be confused with dilly-dallying!  In team roping, each roper throws his loop, wraps the loose rope around his saddle horn – dallies – and the two ropers move their horses to face each other, pulling the ropes taut to stop the clock as fast as possible.
4. Hazer
In steer wrestling, the cowboy who rides on the right side of the steer from the contestant to make sure the steer runs straight. He's the cowboy's right-hand man...literally.
5. Header/Heeler
The two partners in team roping – the header throws the first rope, over the animal's head or horns, and the heeler throws the second rope to catch both the steer's hind legs; roping only one leg results in a five-second penalty.
6. Hooey
The knot that a cowboy uses to finish tying the calf's legs together in tie-down roping.
7. Piggin' string
Notice: it has nothin' to do with a pig. In tie-down roping, it's the small rope used to tie a calf's legs together.
8. Pigtail
A piece of string attached to the barrier that breaks if a timed-event contestant and their horse exit the box too soon, not giving the calf or steer enough of a head start.
9. Pickup men
Two mounted cowboys who help riders dismount, release a bucking horse's soft flank strap and escort bucking horses and bulls to the exit gate after a ride. You'll notice these quiet cowboys throughout the rodeo and they might just be the most important men in the arena!
10. Roughstock
The term for the bucking horses and bulls used in bareback riding, saddle bronc riding and bull riding. These horses and bulls are usually bred and raised for the job.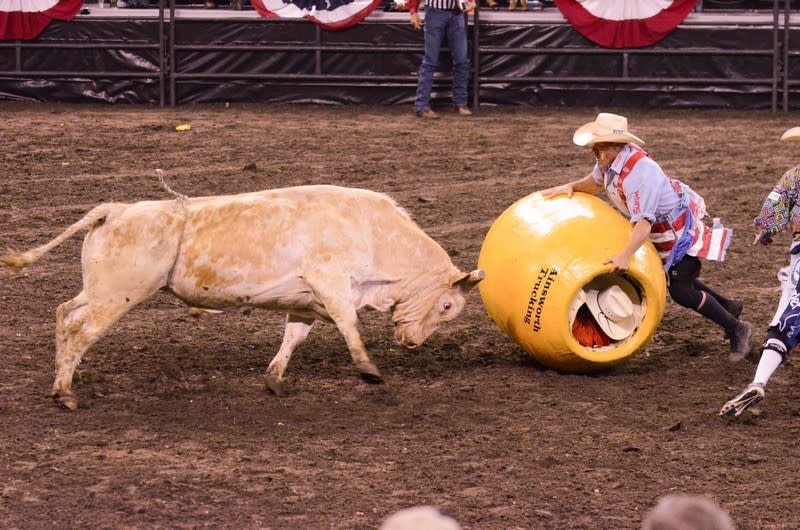 Now you know the lingo, so you can shoot the breeze like real cowboy. Saddle up and head on down to Rodeo Corpus Christi April 29- May 6.