Check out Safe Fun-Fit Saturdays in Downtown Corpus Christi all Summer 2020!
Everyone enjoys biking, running, jogging, and walking along the Corpus Christ Bayfront Seawall! Now you can enjoy it and still practice safe social distancing! 
Every Saturday  the Corpus Christi Bayfront on Ocean Drive, between Cole Park and the Art Center of Corpus Christi, will become the Safe Fun-Fit zone for everyone to enjoy an even bigger space.  On Saturdays, Shoreline Boulevard will temporarily close to northbound traffic from 7 a.m. to 11 a.m. creating a Fitness Lane spanning 1.25 miles to bike, run, jog, and walk along the Bayfront Seawall.
Fitness Classes are also be offered at the Water's Edge park through a partnership with VFit Productions, a local company devoted to promoting a healthy lifestyle, and the City's Parks & Recreation Department. Participants are encouraged to bring their own face coverings, sun block, yoga mat and water for their workout!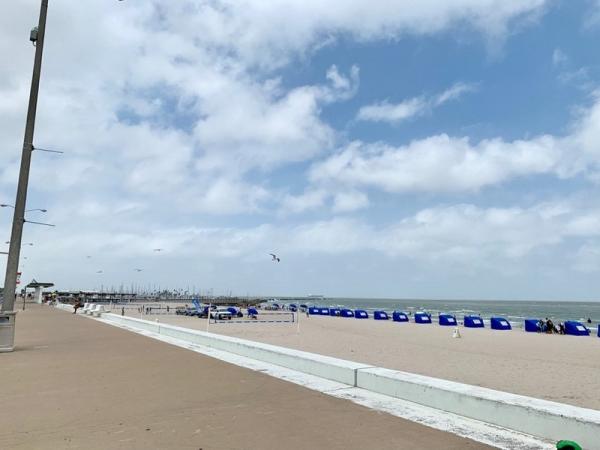 ---
KNOW BEFORE YOU GO: 
WHEN AND WHERE
Every Saturday
Fitness Lane from 7:00 a.m. to 11:00 a.m.
Classes at The Water's Edge, 402 S. Shoreline Blvd.
Participants asked to keep 6 feet away from others
Face coverings recommended for participants over 10 years of age 
---

FITNESS CLASSES at WATER'S EDGE PARK
40-60 minutes each class for all skill levels, ages 8 and older. Ages 8 - 15 must be accompanied by an adult.
At McCaughan Park:
• Walk to Run (7am – 7:40am)*
• Fitness Moves (8am – 8:40am)*
• Walk the Bayfront (9am – 10am)  
At the Islanders Pavilion:
• Yoga (9am – 9:40am)*
• Zumba (10am – 10:40am)*
*Healthy Meals 101 recipes by a certified nutritionist offered after each class