With all of the planning it takes to get to the beach, we sometimes forget about what to eat once we're actually spending the day in the sun! The next time you forget to bring lunch, or just want a quick bite to eat, head to these beachside shops: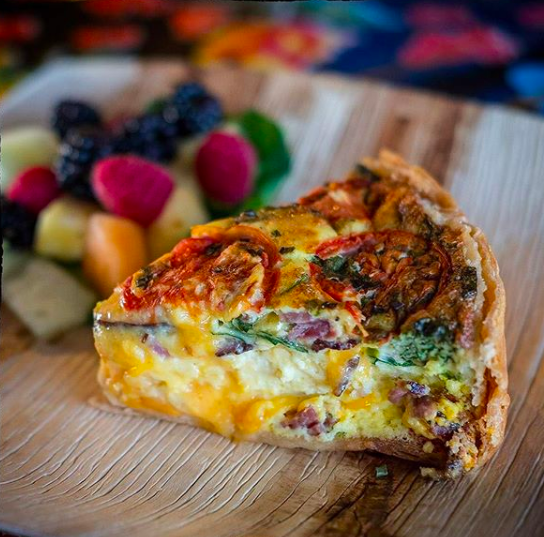 Want a quick snack before heading to the beach? Grab some energy bites and caffeine at Island Joe's Coffee and Gallery Shop. Be sure to check out the cool art while you're there!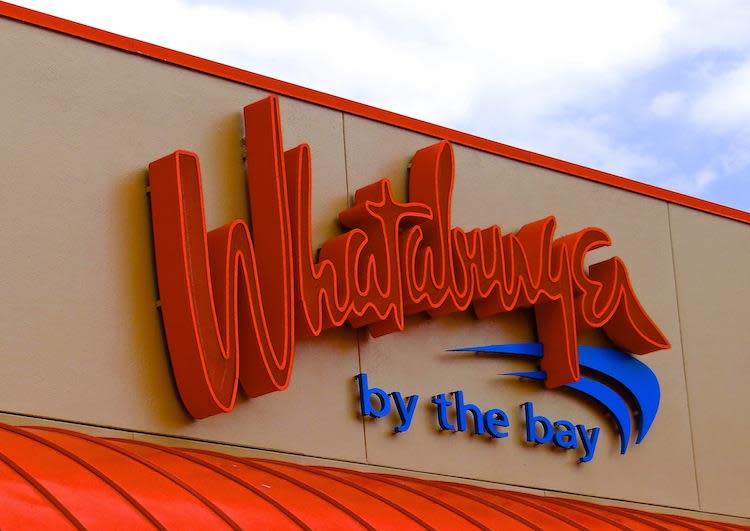 You can't come to Texas and not get Whataburger! Did you know the first Whataburger was founded right here in Corpus Christi by Harmon Dobson in 1950? It's also home to the world's only two-story, 6,000-square-foot Whataburger by the Bay, with an elevator and a statue of good ol' Harmon—complete with an open deck overlooking the water!
The truth is, pizza is delicious no matter the time or place. If you want a hot and fresh pizza for lunch, Padre Pizzaria is the perfect spot. They offer pick-up, eat-in or delivery, making it easy to order or grab a pie to eat right on the beach!
Bringing Asian style sandwiches (Banh Mi), tacos, rice bowls and Chinese cuisine to the Coastal Bend, Z Counter is a hidden gem in Corpus Christi. Their bowls and sandwiches are perfect to take back on the beach with you to enjoy your lunch without making a huge mess.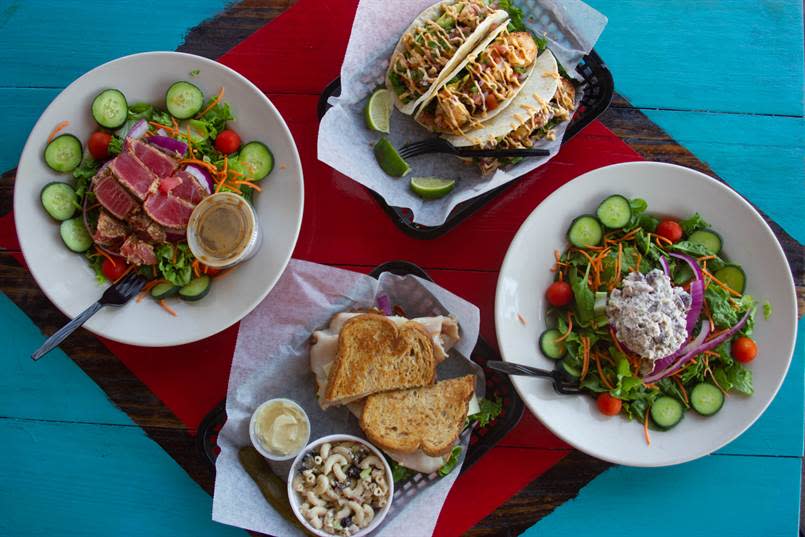 Nothing says "beach lunch" like a sandwich from Surfside! Pick up some sandwiches on the way to the beach to snack on all day, or grab a quick sandwich to eat on the shore. We recommend the Sesame Ahi Tuna!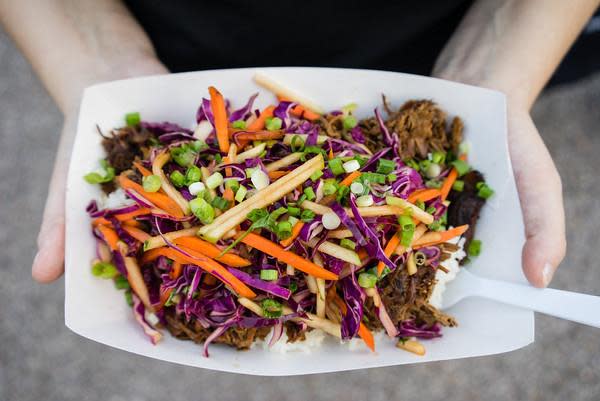 If you want to stay right where you are, check out Corpus Christi food truck finder on Facebook to see what eats are right near you! The variety of trucks is always changing, so be sure to grab your favorite when it stops by!
Whether you want to eat right on the beach or sit in some air conditioning with an ocean-view, these spots will satisfy you until dinner time. Don't forget the napkins—but if you do get dirty, just wash off in the ocean!