If you'll be spending time on the Southside during your stay in Corpus Christi, you surely won't leave with an empty stomach! There are tons of food options to choose from, but if you want steak, these three locations are ideal. Get ready to wine, dine and dig into some savory cuts!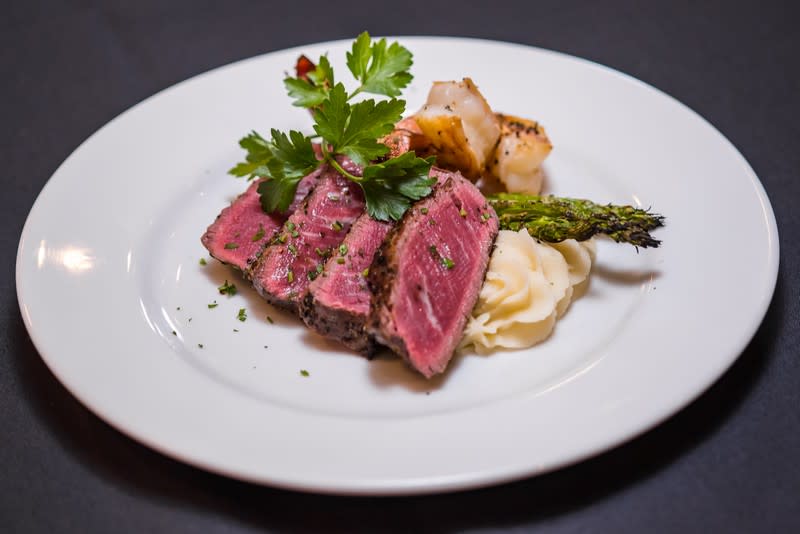 Katz 21 Steaks & Spirits specialize in dry-aged beef and boasts an award-winning wine list. When you order a steak from Katz, you can trust your Prime Rib, New York Strip or Filet Mignon is cut from some of the best natural beef the entire state of Texas has to offer. Why does Katz 21 serve dry-aged beef? Dry aging naturally tenderizes the steak to enhance flavor before it's hand-trimmed to specialization and seared in a 2,200-degree broiler oven!
The restaurant features three beautiful private dining rooms that can hold up to 150 guests, perfect for any occasion. Before your meal, begin the night with a smooth cocktail or spirit in the Katz Club 21 or enjoy some fresh air on the outdoor patio.
Location: 5702 Spohn Drive S, Corpus Christi TX 78414
 
Niko's is committed to the motto Great Food, Great Times, Great Experience and will surely exceed the expectations of any steak lover. As soon as you walk in, you'll notice a sharp smell of the mesquite wood that brings out the exquisite flavor in a Niko's steak. In addition to private dining rooms, you and your group can enjoy the Reflections Lounge – a hardwood floor area with a fully stocked bar and widescreen TVs for sporting events!
Location: 5409 Saratoga Boulevard, Corpus Christi TX 78413
 
Texas Flame is a family-owned steakhouse and seafood restaurant that has been around since 1942. Yes, you read that correctly… the Texas Flame tradition dates back over 70 years! From its mesquite grille, Texas Flame serves hand-selected USDA Choice and Angus certified beef. With your steak, you'll get a choice of two sides that include french fries, baked potatoes, southwest chili, green beans, stewed zucchini and more!  Try a Texas Flame classic combo featuring sirloin and shrimp, sirloin and ribs, shrimp and ribeye or steak and lobster.
Location: 4535 S. Padre Island Drive, Corpus Christi TX 78411
---
In Corpus Christi, vacation and quality food go hand-in-hand. So, for those in search of a hearty meal, come to the Southside and treat yourself to a quality steak cooked to perfection!