Corpus Christi's Northwest side offers some of the best bird watching opportunities and outdoor recreational activities in the city. From watching hawks take flight to fishing and kayaking along the Nueces River, nature enthusiasts are bound to find a small piece of heaven when visiting the area.
Don't miss out on these great outdoor locales next time you're in Corpus Christi: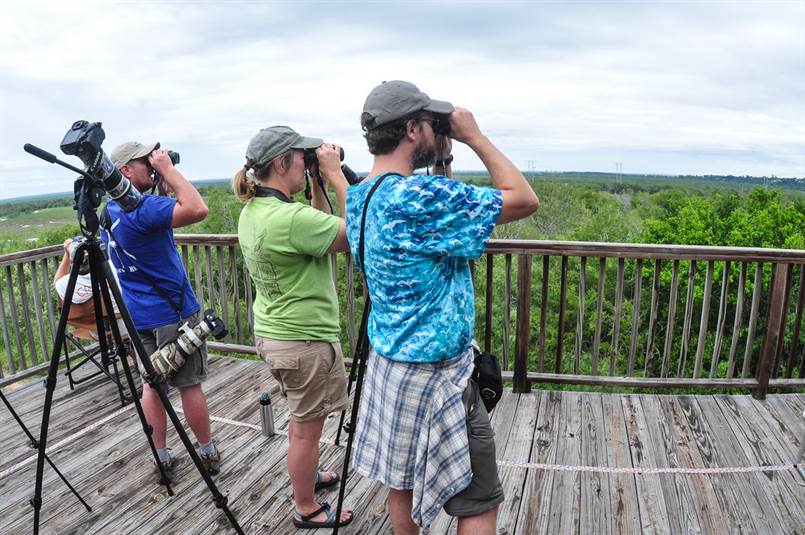 Hazel Bazemore Park, a 77.6-acre park located on the banks of Nueces River, offers bird enthusiasts a chance to see nature in action. The park features a wetland pond, woodlands and a trail with several platforms for birdwatching. This is one of the best locations for hawk watching in the nation!
How to get there: Take Northwest Blvd and Co Rd 69 to the park's main entrance.
What's nearby: Grab lunch at Nolan's Original Poorboys or refuel with a latte at Nueces Cafe.
Insider tip: For the best chance of spotting a hawk, visit the park during the annual fall migration between August and November.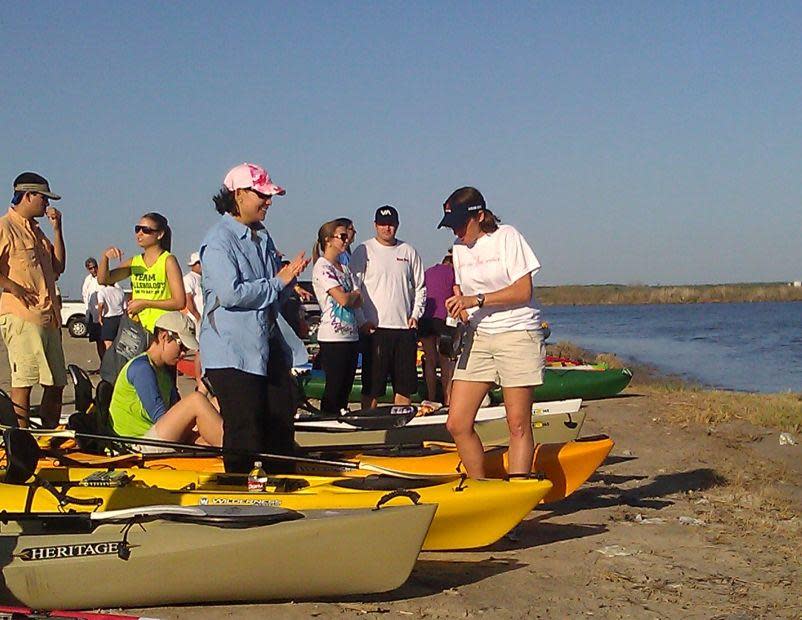 If bird watching isn't your cup of tea, experience the thrill of fishing or kayaking along the Nueces River! It's deep enough and fast enough to make any kayak trip interesting, with sparkling water surrounded by pecan groves and steep hills. Don't have a kayak? No problem. Rent one and schedule a guided tour. Fishing is also permissible from the riverbanks.
How to get there: Take Northwest Blvd and Co Rd 69 to Hazel Bazemore Park's main entrance. Follow the road down to the Nueces River where you'll find ample parking.
What's nearby: A long day of kayaking calls for a mouth-watering steak at K-Bob's Steakhouse or frozen margaritas at Charros De Jalisco Sports Bar & Grill!
Insider tip: Cook your catch on one of the many bbq pits available in Hazel Bazemore Park.
A popular camping destination along the Nueces River, Labonte Park is the doorway to the city. The park features a soccer field, boat ramp, fishing pier, birding areas and picnic areas. For NASCAR fans out there, this is a must-see destination - the park is named after NASCAR champions and Corpus Christi natives Terry and Bobby Labonte!
How to get there: Follow I-37 to I-37 Frontage Rd. Take exit 16 from I-37. Drive to I-37 Frontage Rd/Railroad Ave where you'll find the park's entrance.
What's nearby: Visit Southern Charm Home Cookin' for the southern comfort food buffet of your dreams! Have a sweet tooth? Head to Whipped Up for yummy baked goods and frozen yogurt.
Insider tip: Labonte Park is pet-friendly, so bring along your furry friend for an adventure!
---
Whether you are looking for a place to set up an afternoon picnic, launch a kayak or explore the trails of Corpus Christi, the Northwest side has something for you. Pack your fishing gear and hiking boots and head out to Corpus Christi for an outdoor adventure you won't want to miss!