Since 2009, the solar system has had a symbolic home here in Corpus Christi. Voyage is a scale model of our solar system that you're able to experience without a rocket ship. On foot, you can tour our solar system on a voyage that will change your perspective of home forever.
The Voyage exhibition opened back in July of 2009 to celebrate the 40th anniversary of the Apollo 11 astronauts, Buzz Aldrin and Neil Armstrong taking humankind's very first steps on the moon on July 20th, 1969. Now, you get to take those very same steps and more right here in Corpus Christi.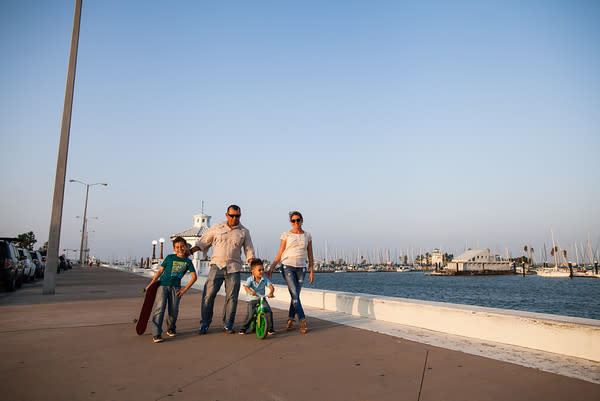 Where to find it: While the very first version of Voyage is located along the National Mall in Washington DC, the Corpus Christi Voyage planetary exhibition is located along the Downtown Seawall adjacent to the Corpus Christi Bay. You'll find the Sun and inner planets (Mercury, Venus, Earth and Mars) at the Peoples St. T-Head.
One Small Step
You won't need to take a giant leap to reach the end of this solar system. Since we couldn't possibly fit every planet into one single seawalk, you'll get to experience the planets in scale models. The one to 10 billion scale model stretches 2,000 feet down the seawalk and features ten 8.5-foot high aluminum stanchions to represent our 9 planets and the Sun we orbit.
Where to Begin
The best approach for taking on the solar system is to work your way inward. First, you'll enter at the far end of the solar system for a visit to the dwarf planet, Pluto. Follow along the path and make sure to stop at each of the planets you'll see along the way before stopping at our solar system's star. Don't forget to take a peek through Saturn's rings!
Corpus Christi is so lucky to be one of only six communities to have an exhibit like Voyage. This is an excellent educational opportunity for the whole family and even gets you up and moving. Go on an interstellar tour through our solar system on foot down all while staying grounded in Corpus Christi.