In Corpus Christi, you can have your dream spring break without putting a huge dent in your wallet! Check out these free or low-cost attractions to hit up while you're on spring break.
Mustang Island is a goldmine of caches if you know just where to look. Go on a real-life treasure hunt by geocaching! Just download the app on your iPhone or Android, or use a GPS system, to track down caches that are often filled with goodies. Be sure to bring your own small items to trade!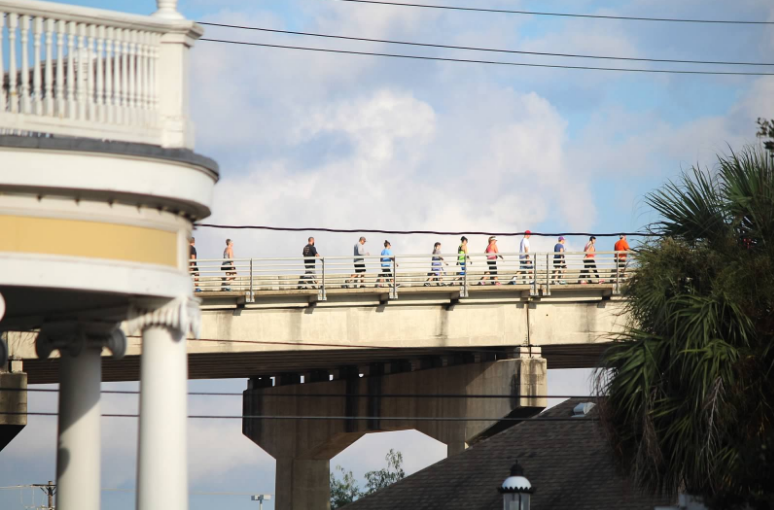 See Corpus Christi's most famous spots and attractions in one Texas-sized view by walking along Harbor Bridge. If you're not a fan of heights or are traveling with small children or pets, you can talk a walk along the bay on the Corpus Christi Downtown Seawall.
P.S, you can do a "guided" walk during the Marina Art District's BridgeWalk, offered once a month on the Sunday following the First Friday Artwalk. Check out their Facebook for updates!
Spend the Day at the Beach!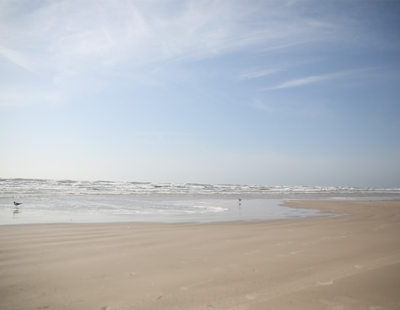 There are so many beautiful beach spots to choose from, you really can't go wrong! Even if you spend every day of your visit at a different spot, you won't even hit them all. If you get hungry, check out Whataburger by the Bay, the only two-story Whataburger on the planet.
Explore Off the Beaten Path Trails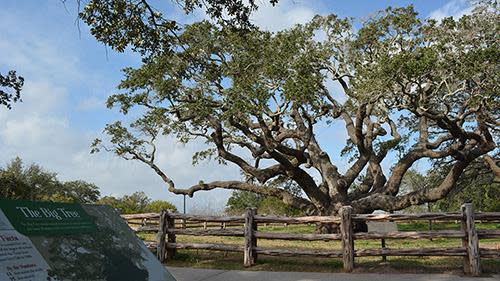 Located a short drive away from the Corpus Christi area is Goose Island State Park, home to one of the largest and oldest oak trees in the entire nation! The Big Tree in Rockport is over 1,000 years old. We know the beach is the main attraction, but there are so many sight-worthy nature spots all over the Coastal Bend—all you need for an amazing day is a comfortable pair of shoes and decent weather.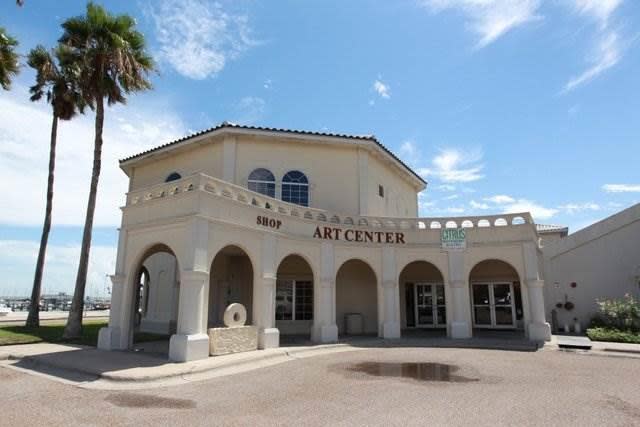 The Art Center is dedicated to the purpose of promoting an awareness and appreciation of local and regional artists, so admission is always free. Every Saturday, the Art Center also hosts free Family Art Time from 10 a.m. - 2 p.m. with instructor-led projects for all ages, such as city silhouette paintings, koi fish windsocks and monogram collages. Follow the Art Center on Facebook to stay posted on these free events.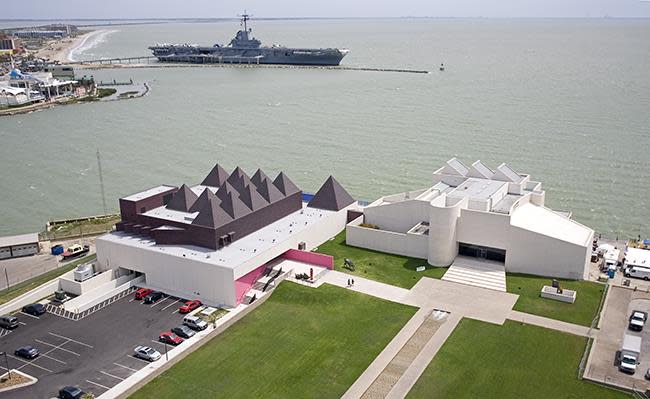 Every First Friday of the month, admission to the Art Museum of South Texas in the S.E.A. District downtown is free to the public. Additionally, the Art Museum hosts several Family Fun Days throughout the year, treating visitors to a free afternoon of art activities, live performances and tours of the museum.
Also known as the Aransas Pass Lighthouse, this lighthouse is the second oldest (it's been standing since 1857!) on the Texas coast and is the oldest surviving structure in the Aransas Pass Corpus Christi area. Stop by at sunset to get unforgettable pictures!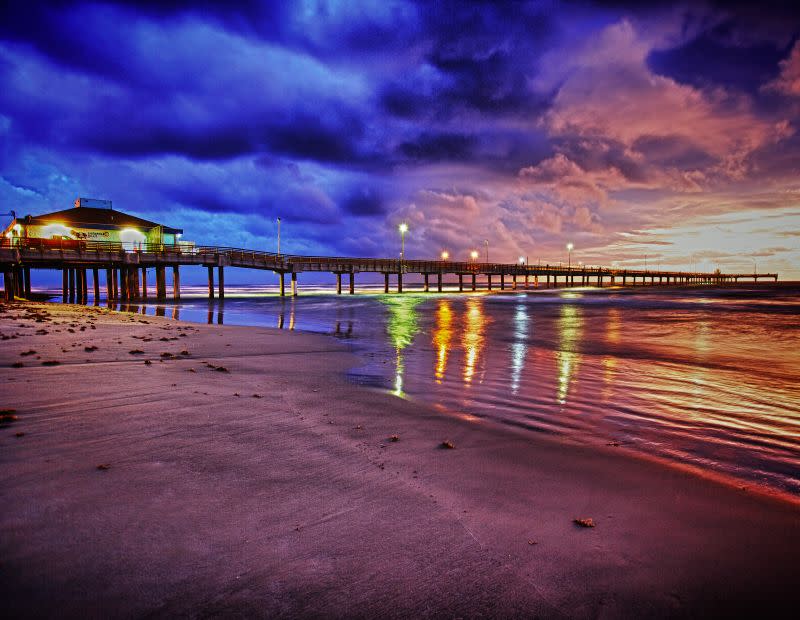 If you have your fishing license, head out to the 1,240-foot-long pier, extending into the deep waters in the Gulf. Equipment rentals are cheap — rods and nets are just $2 per person — and entrance to the pier is only $3!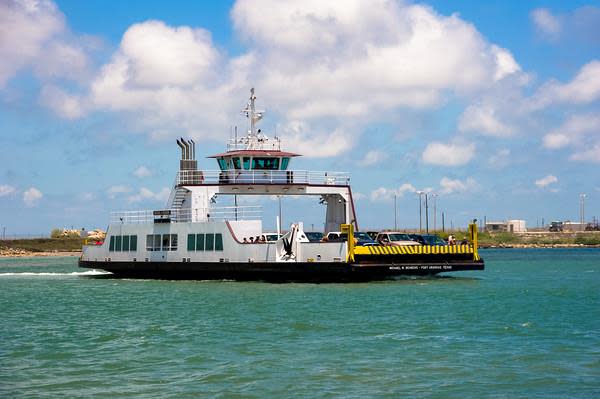 The Port Aransas Ferry runs 24/7 and is always free! The short ride connects Mustang Island and Port Aransas to the mainland via the Aransas Pass, allowing up to 20 regular passenger cars on board each trip. Keep your eyes peeled for dolphins!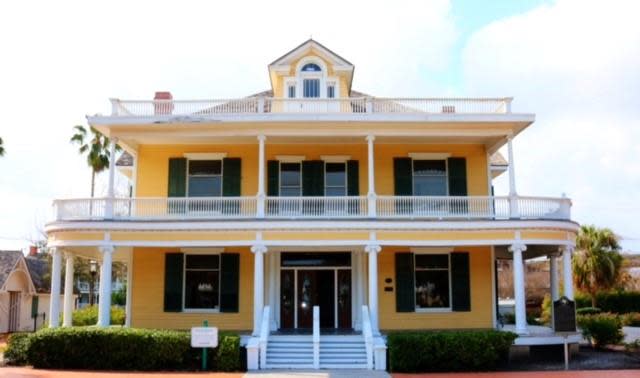 Heritage Park is a collection of 12 historic homes, each rich in architecture, history and culture of the early residents of the community. Spend the afternoon immersing yourself in Texan history without spending a dime!
---
Check out these budget-friendly activities to keep you entertained all spring break long! Perhaps it's true, the best things in life are free (and in Corpus Christi).