For the freshest seafood on Padre Island, you cod-not do better than these places! With so many options to choose from, here are a few local favorites for a fresh meal!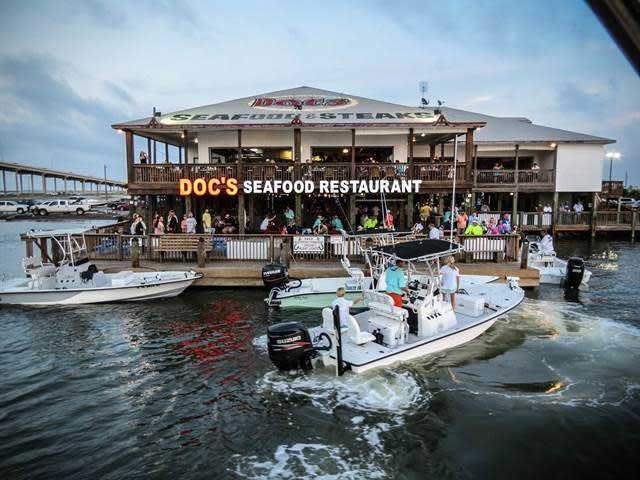 Picture this: you're sitting on a deck enjoying a sunset dinner under overlooking the Intracoastal Waterway when you catch a pod of dolphins swimming past. This is real life when you're at Doc's Seafood & Steak Restaurant, also known as the most-photographed sunset spot in Corpus Christi!
Doc's serves fresh Gulf seafood with an extensive bar menu. In fact, Doc's is a three-time 1st place winner of "The Taste of the Island" People's Choice Award. The winning entries were blackened ahi tuna and freshly sliced watermelon on a won-ton crisp and Doc's homemade seafood gumbo made with local mahi-mahi, shrimp, blue crab and fresh okra with a homemade roux!
Location: 13309 S. Padre Island Drive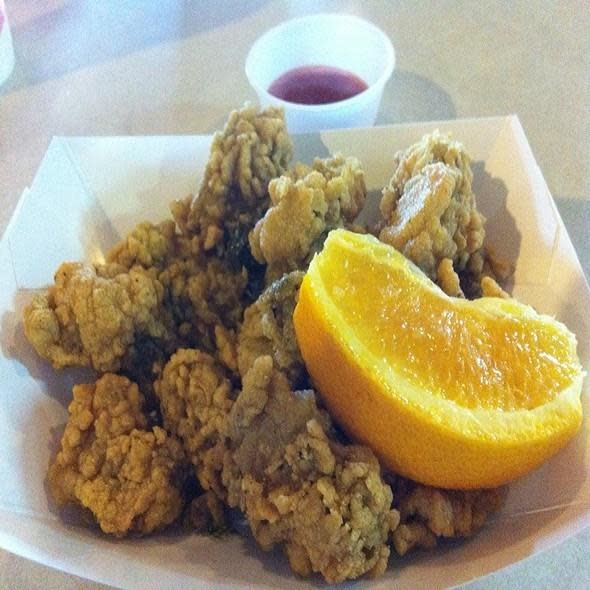 If you're looking for affordable and delicious seafood, Snoopy's Pier offers a family-friendly casual seafood restaurant right on the water that's perfect for lunch. The restaurant also has an on-site fish house and shrimp breading facility so they're about offering the freshest quality possible for customers. Owner Ernie Butler was a commercial fisherman who decided to stop trying to catch fish and shrimp and started cooking them instead. Be sure to check out Scoopy's next door for dessert!
Location: 13313 S. Padre Island Dr.
Angry Marlin, known to the locals as "desert-short" since co-owner Rick has lived on Padre Island for years and co-owner Glenn moved to town as a transplant from Sante Fe, is serving up a combination of seafood and New Mexican flavors of chile, corn and beans. Some of their specialties include pan-roasted sea trout topped with lemon beurre blanc and roasted corn salsa and calamari served with a Thai garlic pepper sauce.
Location: 15605 S. Padre Island Dr.
 

Chef Dominque brings French flair to Padre Island at Dragonfly. The menu includes savory escargot, grilled shrimp skewer topped with spicy sambal sauce served with sweet potato plantain cake and jumbo shrimp linguini tossed in garlic lobster Cognac cream sauce with mushrooms and mild roasted peppers. Too much to choose from? Check their website for their daily special.
Location: 14701 S. Padre Island Dr.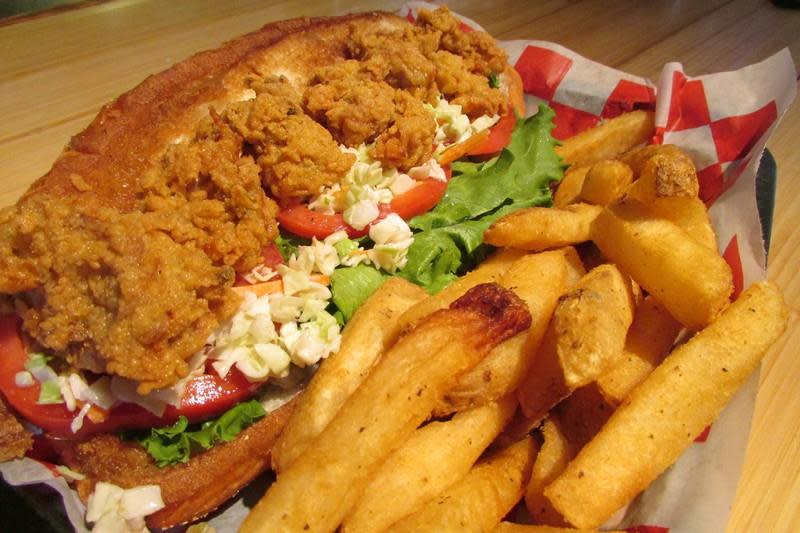 If you're looking for all the seafood, Scuttlebutts has the biggest seafood variety with options available in sandwich, basket or plate form. In addition to an expansive and delicious sushi menu and a steam bar featuring peel and eat shrimp, oysters on the half shell, snow crab, steamed clams/mussels and Alaskan king crab all at market price, they also offer a "Cook Your Catch" service.
Their "Cook your Catch" service is super simple—upon your arrival to Scuttlebutts, inform the host that you have fish for "Cook your Catch." All fish must be presented cleaned and ready to cook. Once seated, one of the chefs will greet your table to discuss the variety of ways that your fish can be prepared and to offer sauce pairings.
---
If you're on Padre Island, be sure to get cray at these seafood spots! For more eats and treats on the Island, check out our website here!