We've all seen some variation of the "Someone who loves me went to Corpus Christi and all I got was this t-shirt" souvenir. The next time you visit the Coastal Bend, chances are you'll be looking for souvenirs to remind you of your wonderful trip. Beyond all the traditional mugs, hats, keychains and magnets, there are many unique treasures that are sure to make a perfect memento! Check out these five shops that offer one-of-a-kind items:
When exploring Padre Island, you can't miss Ocean Treasures Gift Shop. The eye-catching sandcastle and mermaid storefront is enough to grab your attention. Once you are inside you won't want to leave. Here you can find a variety of homemade gifts and unique trinkets, including seashell art, beach-inspired jewelry and home decor. Aside from souvenirs, you can also find any beach accessory you'll need to make the most of your vacation.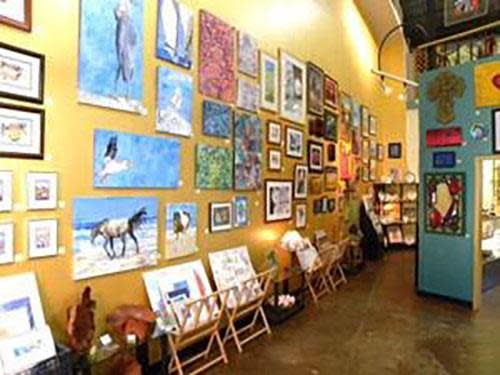 Located in Waterstreet Market, the Treehouse Art Collective features the work of over 25 local artists and artisans. Pieces range from paintings and photography to jewelry and metal art, many of them paying tribute to bayside living as well as the sights and sounds of the Coastal Bend. Anything you pick up here is sure to please the art aficionado in your life!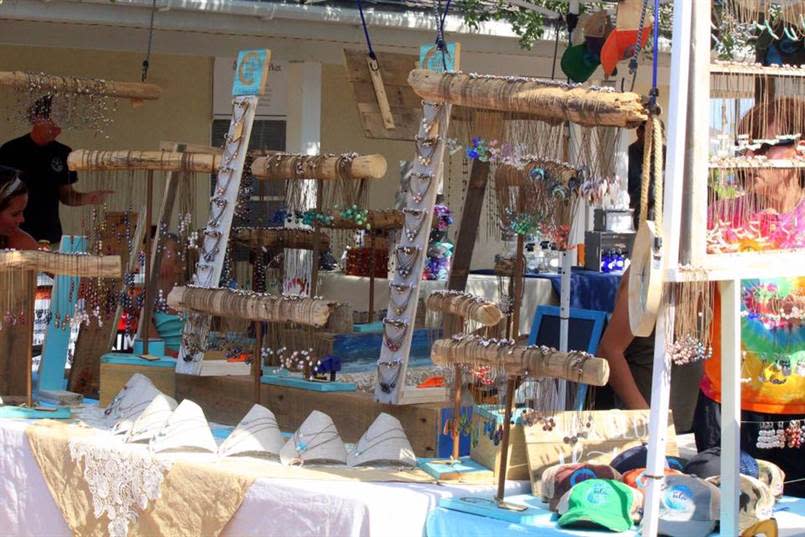 If you're looking for more functional souvenirs to take home, the Padre Island Farmers' Market may be the one-stop shop for you. Every other Thursday, the market comes to life at the Island Presbyterian Church with vendors selling a variety of healthy, locally-sourced goods. On certain dates, the farmers' market also holds an art market with the work of local artisans.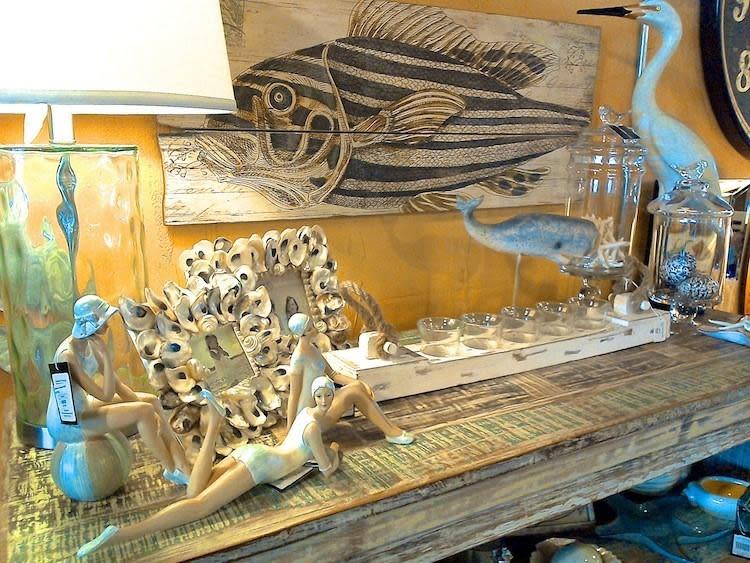 The Bleu Frog Mercantile, housed in a renovated, historic building, is a family-owned shop selling handmade items, furniture and home decor, along with accessories and apparel. Visitors and residents alike can enjoy the variety of goods from local brands available at Bleu Frog, including Fredericksburg Farms, Dinah Bowman, and Ticklebutton Jewels.
Chilla's Storage & Gift Shop is the place to go in Port Aransas for fun, festive souvenirs that will remind you of your trip to Corpus Christi for years to come. Although this gift shop is part of a boat and RV storage facility, you would never expect it - the selection of ceramics, metal art, signs and Talavera pottery is second to none!
What better place to get Corpus Christi souvenirs than at the Visitor Information Center? Aside from the beach towels, sunblock, and city maps necessarily for your day by the water, you can also purchase one-of-a-kind souvenirs only available there! These include sunglasses, tumblers, coffee mugs and more!
---
Whether you're looking for functional art or a homemade gift, there is no shortage of interesting and unique souvenir and gift shops around the Coastal Bend. Be sure to stop into one of these places on your next visit or check out the multitude of other shopping centers and independent stores that Corpus Christi has to offer!