While there are certainly opportunities to treat yourself in Corpus Christi, the Coastal Bend also offers a variety of fresh, tasty, local and convenient options that'll keep you on track while vacationing. Check out these four health and wellness spots:
Archer Soapworks is a home-based company that produces quality soaps, body products and natural solutions for everyday aches, pains and ailments. This company reworks everyday soap products without all of the not-so-nice ingredients and toxic load. Archer Soapworks & Apothecary established a selection of products made by their own two hands, just as it had been done generations ago.
If you want local items, visit Coastal Bend Health Foods located in Rockport-Fulton, just north of Corpus Christi. This store is the public distribution point for locally and organically grown produce and pastured meat from Four String Farm, a pioneer farm in Rockport that uses old-fashioned farming techniques resulting in a natural product containing only wholesome goodness.
Yes, you read that right! You can head to Gold Dust Cosmetic Tattooing for your health and wellness needs. Check out their shop for candles, soaps, lip balm, moisturizers and facial masks. In addition to beautification products, Tina wanted to bring thoughtful, carefully curated, handcrafted goods from artisans and makers both near and far. It's the owner Tina's intention to provide goods that encompass the trifecta of wellness; the opportunity to look well, feel well and be well in all aspects of their lives.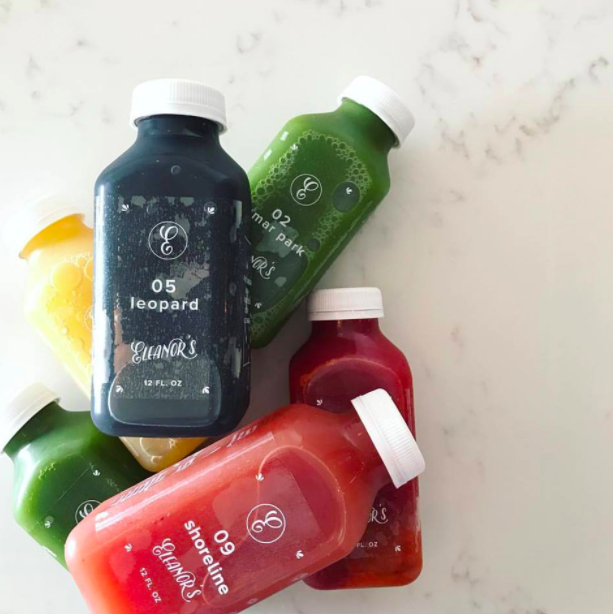 If you're looking for a quick snack, Eleanors has you covered. From homegrown favorites like cold-pressed juices to trendy foods like probiotic yogurts, you're sure to find something your body will love. Don't forget to grab a cup of coffee while you shop!
---
Don't miss out on a much-needed getaway for fear of sidetracking the good habits you've created. For more health and wellness restaurants, check out this blog post. Or, if you want a whole wellness itinerary while in Corpus Christi, check out this post!