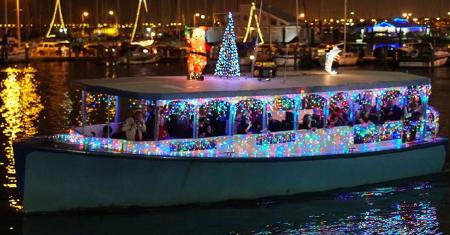 December 4, at 5:00 p.m.
Take time to unwind and enjoy the brighter things in life right by the bay this Holiday season! With magical views of downtown and the bay you will have an opportunity to see the Gulf Coast Capital sparkle, shine, and come alive during the Illuminated Boat Parade! Boaters from Corpus Christi and beyond will sail in style as they compete to have the most festive vessel in the Corpus Christi Marina. How about that for Merry Day's by the Bay?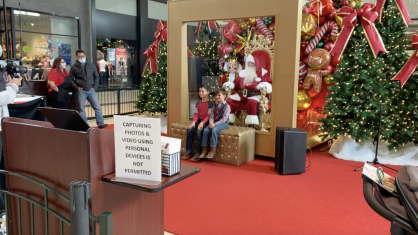 📸: KRIS 6 News
NOVEMBER 9- DECEMBER 24
Santa's here! Grab the kids and head to La Palmera Shopping Mall for some holiday family fun. On November 9, starting at 5:00 pm, La Palmera mall will be kicking off the holiday season with live music, food, and plenty of activities to get the holiday season rolling. Activities include face painting, arts and crafts inside the mall on the upper level, while in the food court there will be live music and beer samples for those 21 and older. The festivities will continue outside along the front of the mall from 7:00-9:00 p.m. with live reindeer, a snow zone, a petting zoo, magicians, and more. Don't forget to snap a shot with the man of the hour, Santa Claus will be available during mall hours from Nov. 9 through Dec. 24 either by reservation or walk-up.  PS: Don't forget to finish your wishlist before your Santa visit at La Palmera Shopping Mall. 
---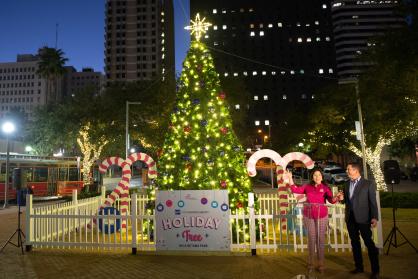 November 5, 6:30 p.m. 
The Port of Corpus Christi is bringing back one of the neighborhood's newest traditions, the Holiday Tree in La Retama Park! Watch a magical unveiling of the first glimpse of Holiday cheer through the tree lighting on the night of First Friday's ArtWalk! Don't forget to get those selfies and instagrammable shots while you're at it and use the hashtags #seecc and #ccme.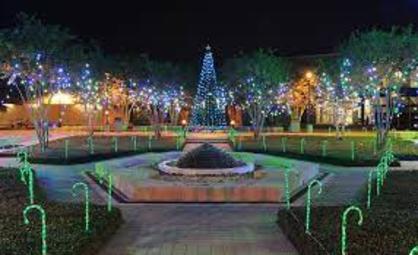 November 19
Let the holidays begin at Islander nation! Enjoy the Holiday Bash with Santa, live music, plenty of refreshments, games, and activities at Texas A&M University-Corpus Christi. You can even shop for unique gifts at the Art & Crafts Market. Soon after, you can head outdoors and watch the magic of Christmas unfold and take over the island.  And if you're still wanting to party after that, you can end your evening with the festive "Sounds of the Season" holiday concert with ticket sales supporting student scholarships. 
Arts and Crafts Market - University Center 4:00 p.m. to 7:30 p.m. Holiday Bash - University Center 5:00 p.m. to 7:30 p.m.  Lighting Ceremony - Lee Plaza - 7:30 p.m. to 7:45 p.m. Sounds of the Season - Performing Art Center 8:00 p.m. 
All entries are free and open to the public.
---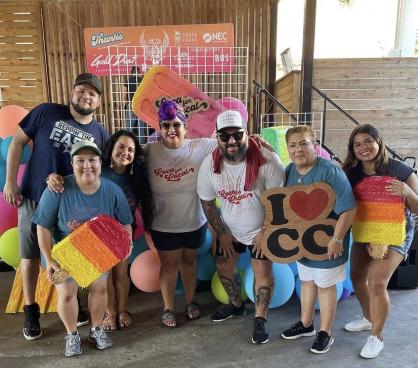 November 27, 12:00 p.m. to 5:00 p.m.
Local for local is back and better every time. Kick off your holiday shopping at the ultimate upcoming market at Bar Under the Sun (BUS.) This is a one stop shop to buy from amazing and unique vendors, while supporting the dream of each participating small business. This event is both kid Friendly & dog Friendly, so bring the familia, snag a fun family photo in one of the photo ops featured and if you're really lucky and one of the first 100 people you get a complimentary local for local tote bag. 
Jams provided by DJ weasel and face painting will also be available by the talented Monica Garcia. 
See you at BUS!
---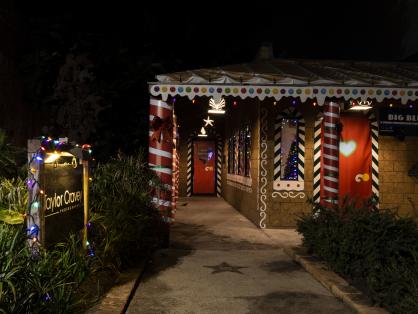 December 2 - January 6 
Each year, businesses located in Downtown Corpus Christi take on the battle of installing the best holiday décor in hopes of winning a title in the Mayor's Battle of the Bulbs (BOTB), sponsored by NEC Co-Op Energy. This year the public is welcome to join in by embarking  on an adventure through the various participating businesses with the Merry Dash Pass.
What are you waiting for? Get your pass and let's get to business hopping this season! 
---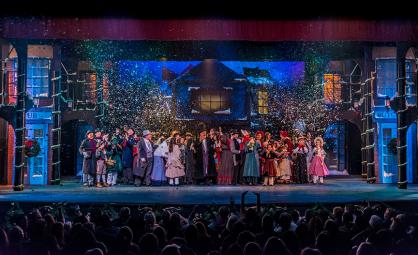 📸: Visit Coastal Bend 
November 26 - December 19
Enjoy a night at the theatre with this timeless classic at Harbor Playhouse! A Christmas Carol the Musical tells the tale of Ebenezer Scrooge as he goes through a series of strange events after being warned by his former business partner to change his ways. This brilliant musical follows Scrooge on Christmas Eve, as he is visited by the ghosts of Christmas past, present and future, which leads him to ultimately discover the true spirit of Christmas. Get your tickets for the musical, here. 
---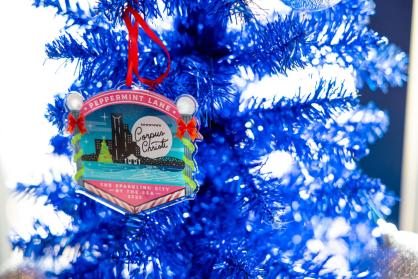 📸: Downtown Management District 
November 15 - December 26 
You can catch Downtown Corpus Christi decked in holiday cheer! Find Chaparral Street covered in garland, bows and other bright and merry decor like it once was back in the day. As you stroll through downtown, don't hesitate to take a moment to capture a picture and use the hashtags #seecc for the perfect holiday instagram shot! 
---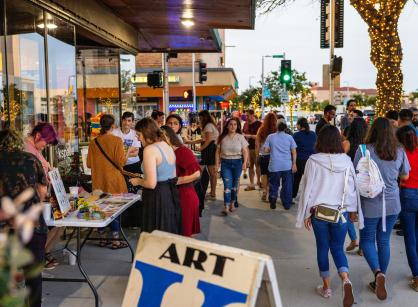 📸: Downtown Management District 
December 3, 5:30 p.m. at 9:00 p.m.
Watch Downtown come alive on December 6 at Artwalk! On the first Friday of every month, you'll find artists, live music, and all things creative. Enjoy the Holiday ArtWalk with holiday lights in both La Retama and Artesian Parks! Shop for local arts and crafts, see art exhibits in galleries and enjoy mouth-watering food and drink.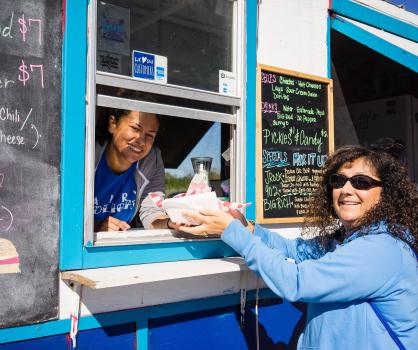 November 27, 12:00 p.m. to 10:00 p.m. 
The Food Truck Christmas Village will be coming to Heritage Park in Downtown Corpus Christi! Bring your family out for a night, not to be missed, for a Christmas Celebration! The Food Trucks are coming to town! Gourmet food trucks will gather on location offering all of your foodie favorites.
Come fill your ears and belly with Christmas music and delicious food. Plus, enjoy Santa's Elf's Play Zone, Petting Zoo, and Mini Horse rides. You can even bring your camera and get your picture taken with Santa Claus (3pm to 6pm.) Lastly, bring your shopping list, this pre-Christmas event will offer a unique shopping experience with many arts & crafts vendors to jump start your Christmas shopping while you love on local this Holiday season. 
---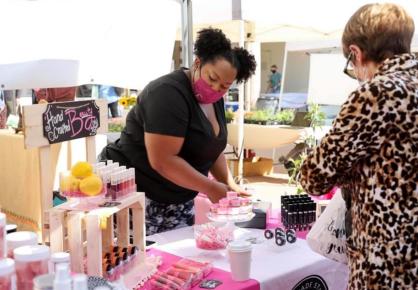 📸: Lemonade Cosmetics
November 1 - November 7, 3:00 p.m. to 6:00 p.m. 
The Art Center of Corpus Christi is proud to be hosting the Holiday Artisan Market the first week of November! Get a head start on your holiday shopping by loving on local makers.
The event will be held outdoors and furry friends are welcome to join in on the fun along as they're on a leash​. 
---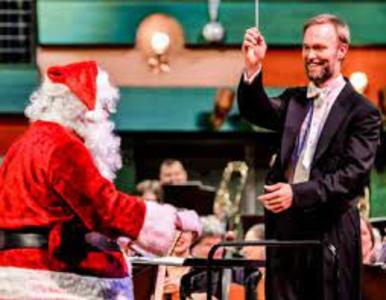 December 11, 7:30 p.m. to 9:30 p.m.
Don't miss the Home for the Holidays musical performance at the Texas A&M University-Corpus Christi Performing Arts Center on December 11! This longtime holiday crowd-pleaser has become a tradition for many families throughout the Coastal Bend. The Corpus Christi Symphony Orchestra will be joined by the Del Mar choir to offer a delightful mix of carols, seasonal favorites and the popular sing-a-longs.
---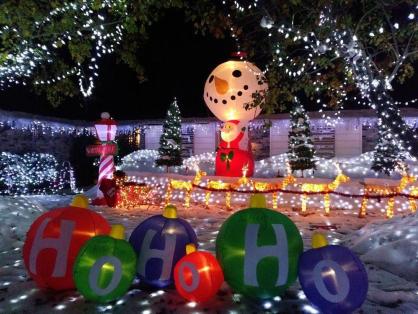 📸: Enjoy Corpus Christi Tours
December 7, 14 and 21, 9:00 a.m.
Enjoy Corpus Christi Tours has some non-traditional activities that are sure to get you in the holiday spirit and this is one of them! On December 7, 14 and 21, enjoy some nice warm wassail as you explore five historical cemeteries in Corpus Christi. What in the world is wassail you may ask? Fun fact: wassail is an activity and a beverage that originated in England many moons ago. Traditionally, villagers would gather around their apple trees on the 12th day of Christmas while singing and toasting with wassail to the good health of the apple trees. All tours last about 2 hours and start at 9:00 a.m., check out the Enjoy Corpus Christi Tours website to schedule a tour and see the other holiday tours offered! 
---
📸: Downtown Management District 
November 28, 2021 at 6:30 p.m.
The H-E-B Christmas Tree is back for the 2021 holiday season! Join H-E-B and Downtown Management District for a livestreamed Christmas special with live music and a tree lighting countdown. You can experience the magic at Water's Edge Park 
---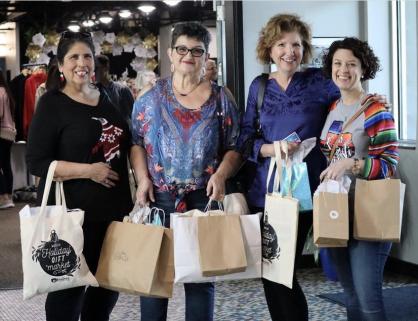 📸: @wescorpuschristi
December 4, 2021 at 12:00pm 
Mark your calendar for the 2021 Holiday Gift Market hosted at Bar Under the Sun from 12pm - 4pm. Free to the public, this event offers 25+ women-owned local businesses offering unique gifts and products for the holiday season! Enjoy food and spirits offered by BUS, live music, and embrace shopping local this holiday season. Sip your evening away as you love on local by shopping small this year!
---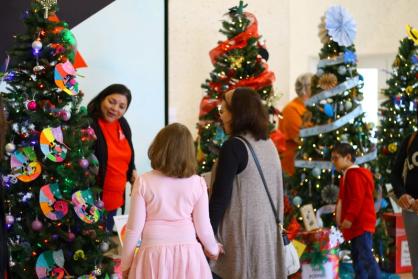 📸: Art Museum of South Texas 
November 20 - December 15 
Calling all Christmas tree lovers! Get lost in the holiday magic as The Art Museum of South Texas turns into a winter wonderland forest showcasing brightly decorated Christmas trees. You can even enjoy $1 admission on December 3rd as a first Friday special where you can go out and take your holly jolly Christmas pictures. 
---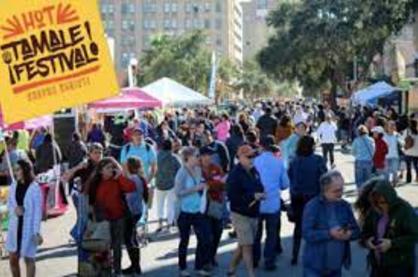 November 20, 12:00 p.m. to 8:00 p.m.  
Enrich Local presents the 6th Corpus Christi Hot Tamale Fest! Tamales are a South Texas staple during the holiday season and now you can mark your calendars to join in this year with Tamales, music, tamales, art...and more tamales! With the variety of tamales that are as good as your abuela makes them, you'll be stuffed by the end of the night! The event will feature plenty of vendors serving up not only tamales but other food favorites, as well as arts & crafts vendors, musical acts, a various tamale contests, and more! 
Plus, this year's event will be held at the one and only, Whataburger Field. Admission is FREE to the public and a small parking fee will be en place.
---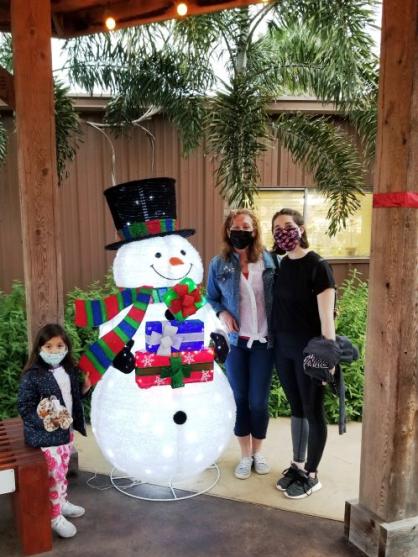 November 26/27 - December 3/4 - December 10/11 - December 17/18 at 5:30 p.m. 
Bring on the holiday fun at the South Texas Botanical Gardens for four weekend in a row a live, lighted 20-foot fir tree with hundreds of colored lights, on the Rose Garden lawn, will be the centerpiece for Holly-Days at the Gardens on Friday and Saturday evenings. Enjoy all of the things you know and love from your local Botanical Gardens with a holly jolly twist. Not only will you get some fine views with featured trees and lights but get a lifetime memory with pictures with parrots, hay rides, photos with Santa, the reptile room, and good ol' s'mores and cocoa for only $5 a person and much more! 
---