Calls for the Coast
Let's show meeting planners how WE coast.
The coast is calling! Visit Corpus Christi  and our tourism partners would like to invite you to this exclusive meeting industry event.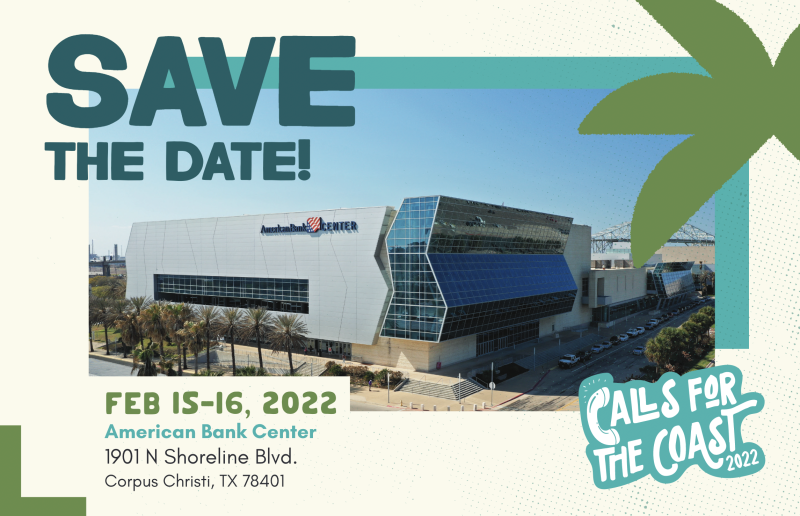 Visit Corpus Christi would like to invite you to be a part of the 2022 Calls for the Coast! This is an exclusive meeting industry event held for two days from February 15 -16th, 2022 at the American Bank Center.

Corpus Christi will be uniting during this event to help YOU and US bring in the meetings market in the Gulf Coast Capital. Participants will work in shifts contacting verified prospects in an effort to bring more meetings and conventions to the city. 

By volunteering, you will play an active role in generating a larger economic impact for our city of Corpus Christi. Join us in showcasing Corpus Christi as a premier meetings destination.
Let's Show How WE Coast. Volunteer With Us!
This form is currently unavailable