Corpus Christi Sports Commission
Driven by the power of sports tourism, the Corpus Christi Sports Commission works towards bringing top-tier sporting events to the Corpus Christi area by collaborating with regional, national, and international organizers. Through their steadfast commitment to community alignment, event support, and marketing promotion, the Sports Commission is instrumental in attracting and hosting world class sporting events. Their commitment to leaving a lasting legacy within the community by creating a positive and enduring impact through the unifying force of sports, ensures a remarkable experience for athletes and spectators alike.  
The Corpus Christi Sports Commission operates under Visit Corpus Christi, a 501c6 Destination Management Organization, with a mission to create a better community by sharing Corpus Christi with the world. The goal of the Corpus Christi Sports Commission is to develop and promote Corpus Christi as the premier gulf sports destination to the world.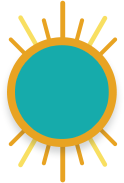 Our Mission is To Create a Better Community by Driving the Sports Tourism Economy  
Watch the Strategic Plan Presentation
Hear Jon Schmieder with the Huddle Up Group lay out a short-term and long-term strategic plan for the Corpus Christi Sports Commission. Key recommendations include an external focus on partnerships along with the development of a regional Facilities Master Plan. An Indoor, Hardwood Court Venue, new Diamond Venue, Master Plan and renovations of Bill Witt Park, and enhancing water assets were some of the facility projects mentioned that could significantly boost tourism and public access for Corpus Christi.
Read the Destination Business Plan
In addition to the outward focusing efforts, the Sports Commission will spend a significant amount of time looking inward. Partnerships with local vendors and stakeholders will be paramount in the servicing of events and providing satisfactory experiences for both visitors and clients. As a result of the COVID-19 pandemic, sports tourism industry experts have stressed the importance of diversifying revenue streams. Owned events will prove instrumental in identifying future partners, strengthening collaboration and relationships with the City of Corpus Christi, and providing alternative forms of sustainable organizational practices. Owned events will increase the visibility of the Sports Commission to the local community and provide stewardship opportunities. This will cultivate good-will within the community and generate the political capital necessary for infrastructure improvements and sports facility development. In addition to the Huddle Up Group's recommendations for new sports venues, the Sports Commission will be visible on relevant boards and committees to identify barriers to access, participation, and securing large sports events for the destination.
Meet the Corpus Christi Sports Commission Team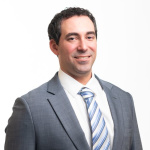 Joey Jewell

Executive Director, Sports Commission
Joey is responsible for the strategic planning and visioning of the Sports Commission.  He works closely with stakeholders in both the political and private sectors to enhance sports facility infrastructure and cultivate community partnerships.  His outside-the-box ideation lends itself to memorable sports events.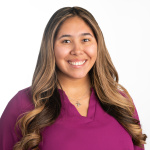 Breanna Martinez

Sports Sales Manager
Breanna's expertise lies in the recruitment of outside sports events. Her infectious attitude has been instrumental in developing relationships both externally and within the community, and she serves as the Sports Commission's liaison between event rights' holders, hotels, and sports venues. Breanna is the tip of the Sports Commission spear.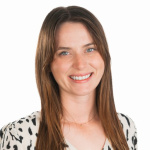 Emily Rees

Sports Development Manager
The backbone of the team, Emily is responsible for all event logistics and planning. Her can-do attitude and knowledge of local vendors makes her invaluable as a connector between outside sports planners and community businesses. Emily is the one working behind the scenes to ensure sports events run smoothly.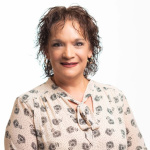 Mary Herrera

Sales Coordinator
An integral member of the team, Mary provides administrative support and project coordination. Her laser-like focus keeps the team on track and her bubbly personality provides a welcoming feel. Mary also manages the CRM database, keeping contacts current and external user groups trained on it's usage.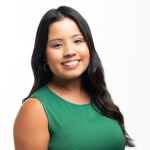 America Segura

PR & Brand Manager
Known for her unique and modern approach to story-telling and PR tactics, America loves to create and execute creative PR strategies and media coverage for our destination and sports sales clients. She will work with planners side by side to help develop a creative PR strategy in either English or Spanish. Her relationship building skills are unmatched and planners can rest assured knowing that their press coverage is secured and hitting the mark.