Services, Support, and Funding
Corpus Christi Sports Commission Offerings
Welcome to Corpus Christi, Texas. You'll find cutting-edge facilities and world-class waterfront venues to host your next tournament or event. Check out the extensive list of venues.
How We Can Help
Provide community information, orientation and relevant data

Recommend available hotels and athletic facilities within budget parameters

Coordinate site inspections 

Make introductions to local dignitaries and community leaders

Provide media lists and local media coordination 

Assist with permit and signage applications

Mobilize local volunteers 

Advise on eco-friendly event planning for greener sports events

Advise on event accessibility

Provide promotional materials: links to video, brochures, rights-free images

Promote events with a dedicated web microsite, web links and tie-ins

Supply visitor information including visitor guides, maps and discount program

Maximize attendance and promote your event through our social media channels

Connect you with local resources

And more!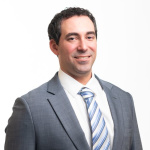 Joey Jewell

Executive Director, Sports Commission