Keynote Speaker: Tom Martin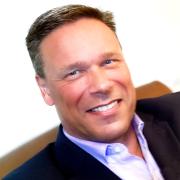 Tom is a no-nonsense, straight-talking 30-year veteran of the sales & and marketing business who favors stiff drinks, good debates, and helping destinations Sell Greatly by turning conversations into visitors.

As an internationally recognized sales & marketing keynote speaker, founder of Converse Digital, and Author of The Invisible Sale, Tom marries his two passions, marketing & technology, to teach destinations how to leverage digital marketing channels to achieve and sustain sales growth, enhance brand perception and painlessly prospect for new visitors.

His book, The Invisible Sale, is available for sale at Amazon.  Follow him on Twitter @TomMartin or contact him at http://ConverseDigital.com
Scott Caufield, Tripadvisor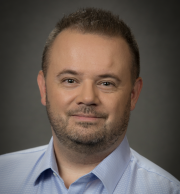 Scott Caufield is a Senior Principal Client Partner at Tripadvisor, where he helps destinations in a 10-state region gain exposure to the site's 400 million+ monthly travelers.  In eight years at Tripadvisor, Scott has spoken to thousands of destination and hospitality sector executives across the US to help them navigate the ever-evolving worldof travel.  Scott is based in the Dallas-Fort Worth metroplex in the town of Celina where he lives with his wife, Laura, and their two children.
Erika Boyd, Texas Travel Alliance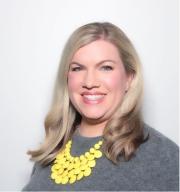 Erika Boyd is the President & CEO of the Texas Travel Alliance, the leading advocate for the travel industry in Texas. She also serves as the Executive Director for the Texas Commercial Airports Association, managed by TTA.
Erika is a native Texan, born and raised in New Braunfels. She has worked in nonprofit leadership, communication, and advocacy roles for most of her career, working with travel, law enforcement, and underprivileged children. She serves on the Texas Education Agency's Tourism and Hospitality CTE Advisory Board, the Board of the Hospitality Educators Association of Texas, and most recently was appointed to serve on the Texas Parks & Wildlife Department's - State Parks Advisory Board. Erika is also actively involved in her children's school and local PTA. She is married, and has two children, Henry and Grace, and is a proud graduate of the University of Texas. Hook 'em Horns!
Chris Christmas, Key Data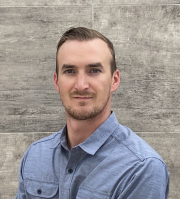 Chris has been in the short-term rental industry for a number of years now, with companies focusing on varying different aspects of the industry. Starting in real estate, he soon moved to a SAAS company that focused on municipal compliance and tax collection for STR operators. After that company got acquired, he joined some industry friends at Key Data to head up DMO sales across the US, focusing on past, current and future metrics in the vacation rental market.
Mayor Paulette Guajardo, City of Corpus Christi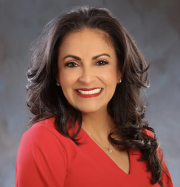 Paulette M. Guajardo is the Mayor of the City of Corpus Christi. Born and raised in Corpus Christi, Mayor Guajardo was a two-term Councilmember and a successful small business owner for 15 years. Mayor Guajardo holds a business degree from Texas A&M Corpus Christi, studied at Del Mar College, and is a proud Flour Bluff Hornet.
Vail Ross, STR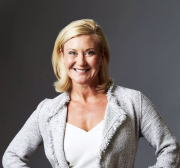 Vail Ross, STR's Senior VP of Sales & Marketing, is responsible for the overall coordination, functional management and leadership of the company's business development and marketing strategies.
Vail is often a featured speaker at international, national, and regional conferences, and she serves in several industry board positions for the Destinations International Foundation, HSMAI Americas, the Tennessee Hospitality Association, and the Greater Nashville Hospitality Association.
With STR since 2004, Vail was recognized by International Hospitality Institute as one of the 100 Most Powerful People in Global Hospitality of 2022, in 2019 by Hotel Management as one of the Influential Women In Hospitality and was the recipient of the 2013 American Hotel & Lodging Association John Whitaker Award.
STR provides clients from multiple market sectors with premium, global data benchmarking, analytics and marketplace insights. STR was acquired in October 2019 by CoStar Group, Inc. (NASDAQ: CSGP), the leading provider of commercial real estate information, analytics and online marketplaces.
Brett Oetting, Visit Corpus Christi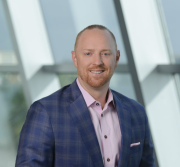 Brett Oetting is the President & CEO of the largest Destination Management Organization on the Texas coast Visit Corpus Christi; a local, state, and national award-winning Destination Management Organization and 2022 Texas Association of CVBs, DMO of the year, and is passionate about growing communities and building cohesive teams.
Nicole Olivares, Visit Corpus Christi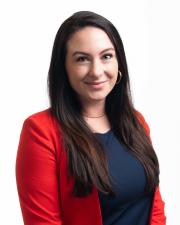 Nicole Olivares is the Vice President of Sales and Services at Visit Corpus Christi, where she leads the Convention Sales team in promoting Corpus Christi as the Gulf Coast Capital for meetings and conventions. She earned her B.S. in Restaurant, Hotel, and Institutional Management from Texas Tech University and has over twelve years of hospitality and tourism experience, most recently with Omni Hotels and Resorts. In two years at Visit Corpus Christi, Nicole has led a successful team that has grown group visitation and increased economic impact to the community. She has been named to Corpus Christi's 40 Under 40 list, is a graduate of Leadership Corpus Christi Class XLII, and serves on industry advisory committees. Nicole is a Corpus Christi native, and you can catch her at the baseball fields with her family. 
Dr. Michael Imburgio, Visit Corpus Christi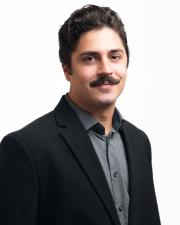 Mike Imburgio is the Director of Data Science at Visit Corpus Christi. He analyzes trends in visitor behavior, visitor seasonality, the economic impact of travel to the city, visitor satisfaction, and local sentiment. He leverages that information to aid interdepartmental strategy and help partners and stakeholders within the community. He earned a PhD in Cognitive Neuroscience from Texas A&M University and is an avid soccer fan. He moved to Corpus Christi after getting to know the city as a visitor and falling in love with its food, scenery, and community.
Joey Jewell, Visit Corpus Christi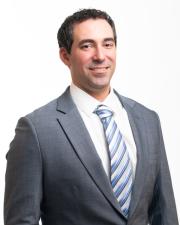 A native Texan, Joey Jewell leads the first-ever Corpus Christi Sports Commission.  He received his B.S. in Sports Management at the University of Texas and his M.S. in Sport Administration and Policy at the University of Georgia. He is also certified as a Sports Tourism Strategist (STS) by Sports ETA.  Prior to Corpus Christi, Jewell led the Eugene, Cascades & Coast Sports Commission working on a number of notable events such as the 2016 & 2021 Olympic Trials for Track & Field, 2019 USA BMX Gold Cup Finals Northwest, multiple NCAA Championships for Track & Field, and the World Athletics Championships Oregon22.
Deven Bhakta, ZJZ Hospitality Inc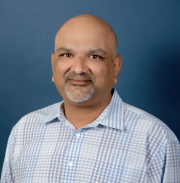 Deven Bhakta sits on the Executive Committee as the Chair of the Visit Corpus Christi Board of Directors.