Media and Partnership Requests 
The Visit Corpus Christi Media Relations team is always ready to boldly push the Gulf Coast Capital forward by working with media and influencers. By providing a unique approach to our destination, we encourage coverage of both our partners and destination.  
The team actively handles media inquiries by assisting, engaging, and collaborating with media and providing information, research, images, and exclusive interviews. Visit Corpus Christi uses this form for journalists and media outlets and this form for influencers to vet before presenting opportunities to partners. 
Visit Corpus Christi is ready to assist in developing a great story.
Please contact America Segura or our public relations team at corpuschristi@njfpr.com for any other media inquiries.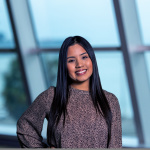 America Segura

PR & Brand Manager