Stay in the Know,
Get what you need.
Tourism news, resources, and guides all in one place.
Visit Corpus Christi, the official destination marketing organization for Corpus Christi, Texas, has created this resource hub for tourism partners to be advocates in promoting the city as a travel destination. Here, you can find valuable information about industry meetings, events, and activities, as well as marketing and advertising strategies.
This is your one-stop shop for tourism partners to access the information needed to effectively elevate your business. Stay up-to-date on the latest and stay connected with other tourism-related businesses and organizations in our community, for collaboration to promote the Corpus Christi destination together.
Visit Corpus Christi is committed to ensuring that this resource guide remains a valuable resource for our tourism partners.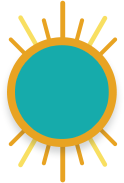 View the latest reporting, insights and resources by visiting our reporting hub at transparencc.com
Kylie Cooper for The Bend Magazine
Kylie Cooper for The Bend Magazine
Let's Go
Rafael Pena for Travel Noire
Rafael Pena for Travel Noire
Let's Go
Partner Upcoming Events
Be an advocate for our industry