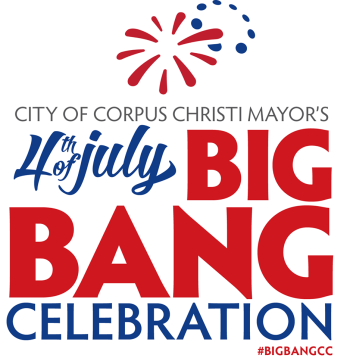 Watch Fireworks Live Along the Corpus Christi Gorgeous Bayfront!
Beginning at 9:30 p.m. on Sunday, July 3, the free H-E-B night-time starbursts will be set off from a barge located in the Corpus Christi Bay just north of People's Street T-Head. The public is encouraged to come downtown and enjoy the show! Shoreline Blvd. will be closed to traffic to ensure pedestrian safety.
Sunday, July 3, 2022
9:30 pm
Corpus Christi Bayfront
#BigBangCC
It Time For the 45th Annual Mayor's Big Bang Celebration
The 2022 Mayor's Big Bang celebration taking place at the downtown Corpus Christi bayfront with fireworks, festivities, and more! Bring friends and family to enjoy activities all day long on the bayfront and Water's Edge park followed by an incredible fireworks show lighting up the night sky and fired off along the Corpus Christi bay. This live fireworks show is a free event for people of all ages! Celebrate Independence Day in Corpus Christi.
The 20-minute fireworks show will be synchronized to contemporary and classic music and it will be broadcasted by Corpus Christi Radio Group on US 94.7 FM starting at 9:30 p.m. on July 3.