Coast Your Own Way
Find the top things to do in Corpus Christi.
Coast like a Texan in the Gulf Coast Capital. Explore nine unique beaches in Corpus Christi and unleash your adventurous side windsurfing, parasailing and kayaking out on the water. Craving inspiration in the outdoors? Try a paddleboard yoga class or horseback riding on the sand. Corpus Christi is also the center of iconic attractions like the Texas State Aquarium and USS Lexington. With diverse dining that suits every taste, Tex-Mex and seafood restaurants in Corpus Christi are special standouts and local chefs can even cook up your catch of the day. Whether you're ready for a family vacation or getting away with friends, find hotels in Corpus Christi to fit every need. Come to Corpus Christi and go your own way.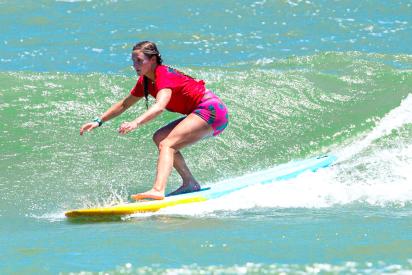 Sun, Surf and Sand
Miles of expansive beaches in Corpus Christi welcome you to come out and play. Go big with consistent swells that are perfect for surfing, or spend a day fishing from a pier. Families will love the beaches with smooth sands and gentle waves for all ages. However you define your perfect beach day, the largest coastal city in Texas has just what you're looking for.
Corpus Christi Museum of Science and History
Explore 500 years of South Texas history, from early explorers and colonizers to notorious shipwrecks — including La Belle that sank more than three centuries ago. Set on a picturesque harbor, this nearly 100,000-square-foot space also enriches young scientists with interactive displays.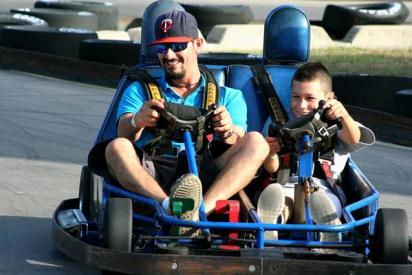 In The Game Funtrackers
It's a guaranteed good time at an all-in-one family entertainment and amusement center. Carve out plenty of time to enjoy it all — with bumper boats and Go-Kart tracks, an 18-hole miniature golf course, thrilling roller coasters, and even a high-tech virtual reality experience.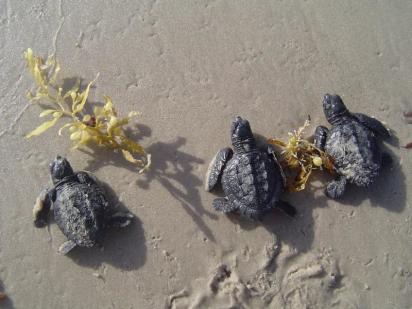 Padre Island National Seashore
Spend an exhilarating day out on a pristine stretch of paradise that lies just minutes from downtown Corpus Christi. As the world's largest remaining natural barrier island, this spectacular expanse includes 70 miles of uninterrupted national seashore. Roam among sandy beaches brushed by Gulf breezes, spot a diverse array of birds and other wildlife, and soak up the sun in this jewel of South Texas.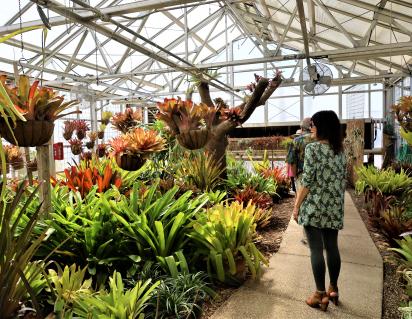 South Texas Botanical Gardens & Nature Center
Tranquility floods your senses in Corpus Christi's botanical gardens where nature and art intertwine. Discover a collection of more than 2,500 different orchids, admire the fragrant rose garden and pavilion, and meet the butterflies, reptiles and parrots that call this place home.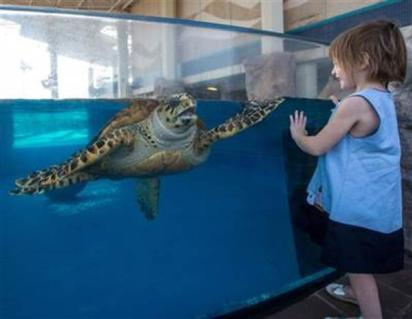 Texas State Aquarium
Plunge into an adventure that inspires visitors of all ages in this Corpus Christi aquarium. With playful dolphins, sea turtles, stingrays and many more sea creatures from all over the world, education and entertainment go hand in hand. Learn about marine conservation and immerse yourself in underwater worlds in the 4D theater.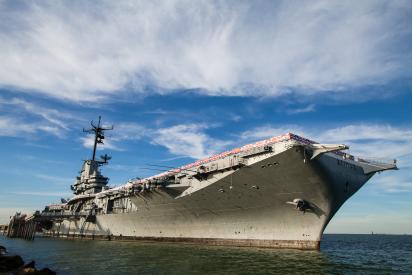 USS Lexington
Past meets present aboard the USS Lexington, a World War II–era Essex Class aircraft carrier that has earned a second life as a family-friendly museum. Step aboard the "Blue Ghost" to learn about its naval history, experience the flight simulator and 3D theater, and explore dark corridors and colossal compartments on a self-guided tour.