When you hear "Corpus Christi," beaches, birds and bayfront restaurants most likely come to mind. But did you know that the Coastal Bend is also home to some breathtaking, scenic walks? From well-known state parks to trails connecting smaller green spaces throughout the city, you and your family won't want to miss these five memorable hikes that showcase all that Corpus Christi has to offer outdoor enthusiasts.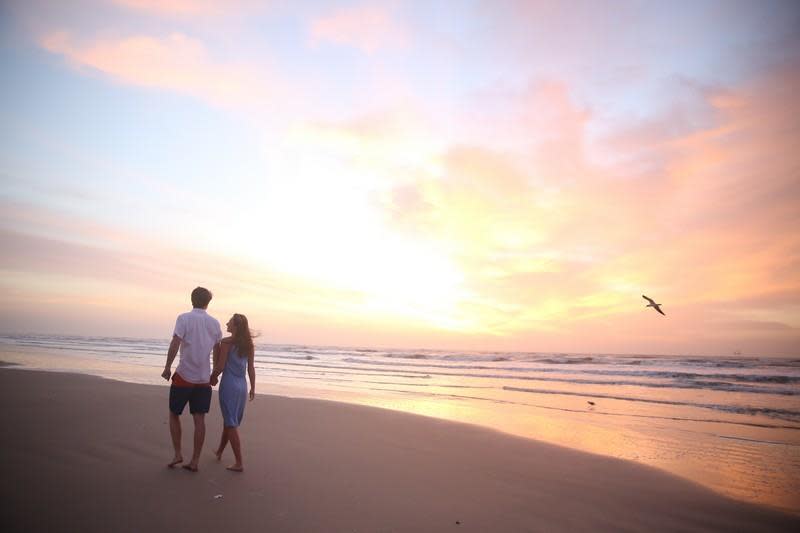 Grab your gear and get ready to hit the trails! Located on the barrier island, this nontraditional hike offers stunning views of the beaches and the water. You will still have the chance to engulf yourself in Corpus Christi's unique nature, but with a different point of view. See how many of the more than 400 species you can identify along the 5+ miles of south Texas coastline, and keep an eye out for turtles and dolphins in the channel!
A hike is a great way to squeeze some exercise into your vacation and going for a run or taking a walk through the Hilltop Nature Area! Take your pick out of a series of paved nature trails of varying lengths to enjoy the native vegetation and arroyos. It's the perfect place for birding all year round, but fall migration is the best time to see the many different species of birds and even hawks. With 77 acres, Hilltop Nature Area also offers a wetland, pond and woodlands for the entire family to explore!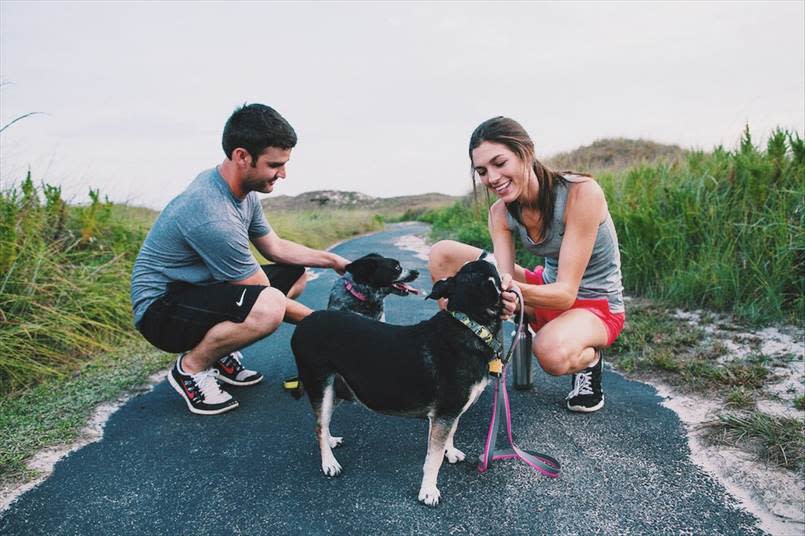 Become an Islander for a day. It's a great way to explore the campus while enjoying the views of Corpus Christi Bay and Oso Bay. This trail is dog-friendly, about 7.3 miles in length, and wraps all the way around Ward Island. It was designed to suit the needs and preferences of both nature and fitness enthusiasts, making it perfect for a brisk walk or casual run.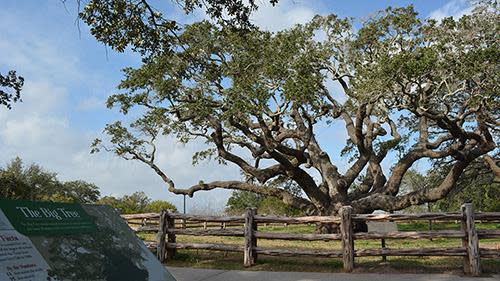 Take a road trip out to Rockport, Texas to explore this state park between St. Charles Bay and Aransas Bay. You can stay on the mainland or head out to the island extension, but both sections of this state park are ideal for wildlife observation and photography. One attraction you won't want to miss is the Big Tree. It's one of the largest live oak trees not just in Texas, but in the United States and was named the Champion Coastal Live Oak in 1966. Make sure you bring some extra cash with you as there is a daily entrance fee of $5 for adults, but children 12 and under will be admitted for free.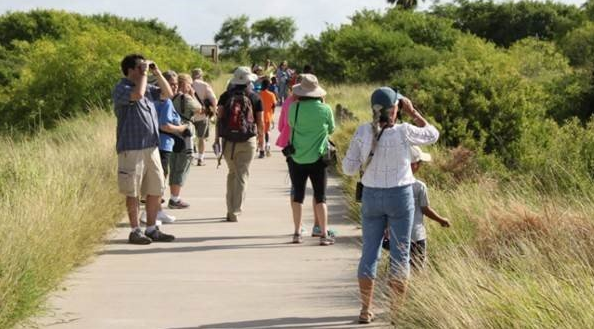 Find yourself among the most beautiful flora and fauna in south Texas by going for a hike through a unique ecosystem. Part of the Oso Bay Wetlands Preserve & Learning Center, take a stroll through the 162-acre nature sanctuary with over two miles of dog-friendly trails. Take a quick break during your hike at one of the many wildlife viewing outlooks and gain a better understanding of the importance of preserving the wetlands. Whether your start or end your day with a hike, this nature trail is open from sunrise to sunset.
---
Between the beautiful beaches and scenic nature trails all in south Texas, you will constantly be surrounded by gorgeous landscapes and incredible wildlife. Whether you're in the mood for a jog or a walk with the family, you won't be disappointed. Get started on planning your trip to scenic Corpus Christi at visitcorpuschristi.com!