Corpus Christi is home to some of the most beautiful beaches the Coastal Bend has to offer. From North Padre and Mustang Islands to Port Aransas and the National Seashore, there are plenty of options for beachgoers to kick back, relax and spend a day on the South Texas shoreline. We want you to enjoy your time on the beach, however, so please do so responsibly by adhering to our Gulf Beach Flag Warning System.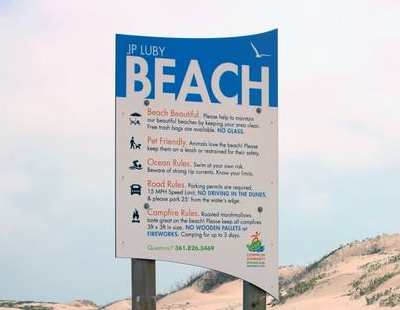 What's the Flag Warning System? Well, if you've been to one of our beaches you've probably already seen them. The color-coded flags are set up to let you know what the water conditions are like. It can range from normal beach conditions to rip tides and undertows, which – at times – can impose danger to swimmers and surfers. Below, we'll detail each flag and what it means for your safety.
What are Undertows and Riptides?
Undertow: Every day, over 6,000 waves break on a beach. The broken wave pushes water up the beach and gravity pulls the water back down the beach, as backwash. When big waves break on the beach, a large uprush and backwash of water and sand are generated; this seaward-flowing water/sand mixture is pulled strongly into the next breaking wave. When a wave breaks over their head, swimmers feel as if they are being sucked under water. This is typically only dangerous to small children.

Swimmers will be tumbled around roughly, but this return flow only goes a short distance to the next breaking wave. Remember that only experienced swimmers and surfers should enter the water on big wave days.

Riptide: A rip tide creates a strong current that sucks swimmers out into deep waters. It can be dangerous for those who try to swim against the current unsuccessfully. The best way to combat a riptide is by swimming out of it sideways, or tread water as it carries you out, and then either swimming sideways or waiting until a lifeguard can reach you.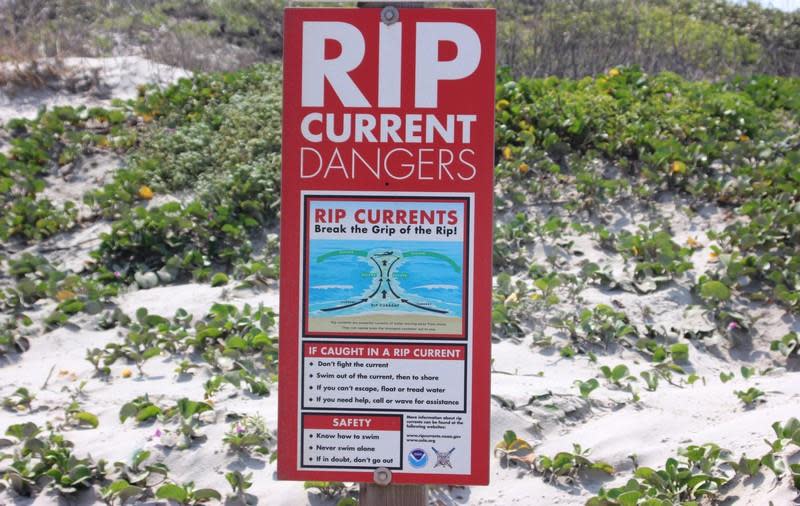 Red/Yellow Flags
Red flags mean that the conditions are extremely hazardous, and suggest that beachgoers avoid the water.

Yellow flags mean the conditions are moderately hazardous. This typically refers to wind conditions. Swimming is permitted but be cognizant of your surroundings.

Green Flags
Green flags are the most common of the colors you'll encounter – this means the water conditions are safer for you to enjoy!

Blue Flags
Blue flags mean marine life (ie. jellyfish, stingrays, man-o-war) is present and could pose potential risks to swimmers. Don't be scared, though! These aquatic creatures are just in their natural habitat. If you give them space, you'll be fine!
Orange Flags
Orange flags indicate that there is environmental pollution in the air or water that can be hazardous to beachgoers. This could mean that bacteria levels are high, especially after high tides, or that the air or water quality is poor.
There's nothing better than spending a sunny day on the Corpus Christi beaches with your family and friends, and these flags can help you navigate the waters to ensure you have the best experience possible!