Corpus Christi Social Hub
Be a part of the movers and shakers who keep Corpus Christi thriving! The Corpus Christi Social Hub is a fun and exclusive new program that keeps content creators, bloggers, and influencers in the know about all that is going on with Visit Corpus Christi and in the Gulf Coast Capital!
The Corpus Christi Social Hub is a collaborative influencer program initiative that gives local influencers and bloggers of Corpus Christi an opportunity to be part of an exclusive group that is not afraid to show their Corpus Christi pride and advocate for the community.
The motto will truly be "love where you live" for this group of individuals. Not only is this an exciting opportunity to show all that our city offers and continues to develop, but it is also an opportunity be a part of the people who make it thrive. This is a fantastic way for content creators, bloggers, and influencers to stay engaged and up-to-date on all that is going on with Visit Corpus Christi and in the Gulf Coast Capital.
As a part of the program, members will have the opportunity to be guest bloggers, content creators, models, and have comped (aka FREE) experiences as a partnership with Visit Corpus Christi and show off all that the Gulf Coast Capital has to offer. Not only will you be growing your brand but become of something bigger that will make a lasting impact on our community for years to come!
If you meet the criteria below, what are you waiting for? 🏝
Application Requirements:
Have at least 4k followers/friends on the designated platform and/or prove fan base loyalty
Follow each 'Visit Corpus Christi' account on all platforms & activate post notifications on Instagram, Facebook, Twitter, and LinkedIn
Agree to be placed in an exclusive group chat where information will also be distributed for events, photoshoots, and other opportunities.
a. Instagram: @visitcctexas
b. Twitter: @visitcctexas
c. Facebook: Visit Corpus Christi
Post consistently in the form of comments, tags, shares, and your own original content*
Add "Corpus Christi, Texas and/or #gulfcoastcapital in your bio sections of the platforms you will be using
Profile(s) unlocked and not private

Be an active member by attending local events promoted by Visit Corpus Christi

Volunteer under any of our programs at least twice a year
Benefits:
Exclusive first look and opportunity to pre-order new merchandise from our Gulf Coast Capital Store

Discount off purchases at our Visitor Information Center and Gulf Coast Capital Store
Exclusive discount code to share with followers.

Access to behind-the-scenes information regarding events, updates, and content creation opportunities.

VIP invitations to select special events

CC Social Hub Mixers

Instagram story take over opportunity as "influencer(s) of the month"
Frequently Asked Questions

1. What is a social media ambassador and what do you do?
As a participant of the Corpus Christi Social Hub program, you will help build excitement about Corpus Christi and all that we have going on here! We want others to have as much fun and pride in their community as influencers, bloggers, and content creators do.
2. Why should you sign up?
As a member you will be serving a significant role in supporting the community by facilitating conversations, promoting awareness, and sharing the good news of Corpus Christi! It is a great way to be a part of the positive change that our city is undergoing.
3. Do I need to be active on all social media accounts?
Not at all. Although do keep in mind that a lot of content created for one social media platform can be repurposed and might perform better that way. This program allows you to choose which platform you are most comfortable using with your biggest audience to reach out to. You will need to fulfill the social media content requirements for membership and this will be tracked among all platforms.
Interested in learning more about the opportunity?
Reach out to Brand Manager America Segura or Communications Coordinator Morgan Gunter: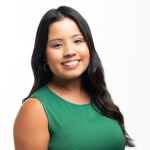 America Segura

PR & Brand Manager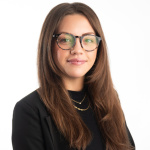 Morgan Gunter

Communications Coordinator