Post Volunteer Opportunities
Are you a business or attraction in the hospitality and tourism industry looking for ways to engage with the local community while also promoting your brand? Consider posting your volunteer opportunities on the PATH website! By providing opportunities for people to get involved and learn more about the industry, you'll be helping to build a strong and passionate workforce while also connecting with potential customers.

Volunteering can be a great way to get people excited about the work you do and create a positive association with your brand. And by posting your opportunities on the PATH website, you'll be reaching a wider audience of people who are interested in learning more about the industry. So why not take advantage of this opportunity to showcase the exciting work you do and make a positive impact on the community? Post your volunteer opportunities on PATH today!
Learn more about how to post your volunteer opportunities!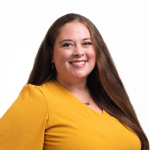 Meredith Darden, CDME, CTE

Chief of Staff