Host a Field Trip in Corpus Christi
Inspire the Future of our Workforce
Are you looking for a way to showcase the cool jobs in the tourism and hospitality industry and give back to your community? Consider hosting behind-the-scenes field trip opportunities for high school students participating in the Hospitality & Tourism Cluster of the Career and Technical Education Program. By providing these opportunities, you can impact continued engagement and student completion of the program, while also inspiring the next generation of industry professionals.

Not only will hosting these field trips help promote the tourism and hospitality industry in Corpus Christi, but it can also attract fresh talent to your team. By showcasing the exciting opportunities available in the region, you can connect with eager young professionals who are ready to take on new challenges and make a name for themselves.
So, why not join us in our mission to build a robust and sustainable industry in Corpus Christi by providing these valuable field trip experiences?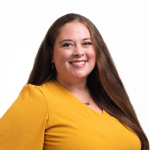 Meredith Darden, CTE

Chief of Staff