DIGITAL TOOLKIT
The following materials have been carefully curated to help you promote Corpus Christi as the perfect location for your meeting or event. Can't find what you're looking for? Contact Us!
Photos
Whether you're a journalist, an events planner, a content creator, or a Visit Corpus Christi partner, we want you to use the very best photos that Visit Corpus Christi has to help attract travelers to the Gulf Coast Capital. This library is a mix of photography, b-roll, and brand assets. Visit Corpus Christi is providing them to our partners completely free!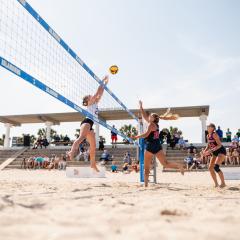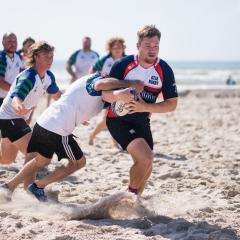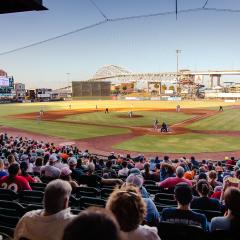 .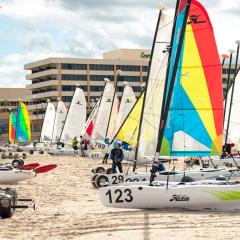 Logos
Visit Corpus Christi is happy to provide our Sports Commission and Visit Corpus Christi logos for use on your marketing materials.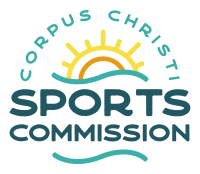 . 
Videos
The Visit Corpus Christi Sports Commission has a mix of videos for you to use in your promotional materials. Simply share the link or embed the video into your digital content. If you would like copies of these video files please contact your Visit Corpus Christi representative.
DIGITAL GUIDES & BROCHURES
Click to view a map of Corpus Christi
Click to view our Visitor Guide
Corpus Christi offers multiple modes of arrival for travelers, including land, sea, and air, with several options available for each mode of transportation, providing plenty of options to get around…
Click to view restaurants in walking distance of the American Bank Center.
GENERAL COPY
Example 1
[EVENT NAME] is ready to welcome you to the Texas Gulf Coast in Corpus Christi on [DATE]! Come and coast with us as we extend a warm, sunny invite to the Gulf Coast Capital.
Example 2
There are miles of stunning beaches and unlimited ways to enjoy them in the Gulf Coast Capital. Go sailing, big game fishing, or try every kind of surfing. Families love exploring the USS Lexington and Texas State Aquarium. You can cook your own catch or just enjoy every meal with a view. Whatever you do, coast your own way. www.visitcorpuschristi.com
Example 3
Here in the Gulf Coast Capital, life is bigger than the beaches. Find some time to dust yourself off, fold up that beach towel, and explore your surroundings. Take a trip back in time aboard the USS Lexington before treating yourself to some fresh Gulf oysters and an ocean view. Then, lose yourself in some natural beauty and go birdwatching on a walk through the South Texas Botanical Gardens & Nature Center. Our dishes are a melting pot where everything comes together. Fresh seafood, Tex-Mex and BBQ are just a few of the flavors you'll enjoy here. We do things differently here and we invite you to do things your way. Whether you want to roam miles of pristine beaches, go big game fishing or just enjoy every meal with a view. You can have it all in the Gulf Coast Capital. www.visitcorpuschristi.com
SOCIAL MEDIA COPY
General Destination
Things to Do
Reasons to Come to the Event
There's no shortage of family fun, miles of beaches, incredible views, and great weather in Corpus Christi! Come and see what makes this place the Gulf Coast Capital.
With driveable beaches, open waters, and plenty of outdoor recreational activities, Corpus Christi is the place to coast your way.
Do things your way. Whether it's roaming the beach, enjoying a meal with a view, or exploring the city, you can have it all in the Gulf Coast Capital.
Corpus Christi is the Birdiest City in America with over 300 species of birds spotted in the area! Other animals that call Corpus Christi home are sea turtles, dolphins, and more. Come see them for yourself, but don't forget to respect our wildlife and natural beauty!