Write For Us
If you love Corpus Christi and want to write for us (or contribute photography), this is the page for you.
Why Write for a Tourism Site? 
If you have a voice and topics you'd like to share, we have a distribution channel that you can use to share those topics. Compensation is available and our contributors get the benefit of having their content read by potential visitors from all over the world. Sometimes we also hire contributors that show they are a good fit for the site. 
If You Are a Photographer 
If you love taking pictures of beautiful scenery and special getaways we'd love for you to submit your images to us. We really enjoy sharing your passion and love to feature photographers and give them exposure to help them build up their followers. 
The Kind of Content We are Looking For 
We are always looking for more contributors who are able to bring their perspectives on traveling to or living in Corpus Christi to the website. As a contributor, you will get full credit and the benefit of having your content in front of our following. If you would like to contribute either written content and/or photography to Visit Corpus Christi, please email us  with the following information: 
Your name
What you are interested in contributing 
Ideas for articles that you would like to cover 
Samples of your writing or photos 
Start Contributing Today! Contact: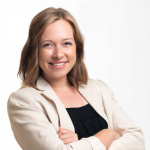 Kathryn Hyatt

Senior Director of Digital Marketing