Your three-day weekend getaway awaits! Make a break for Corpus Christi this Memorial Day. Book your hotel room, pack your bags, and hit the road! We've got it all planned for you right here:
Day One: Beach It Up!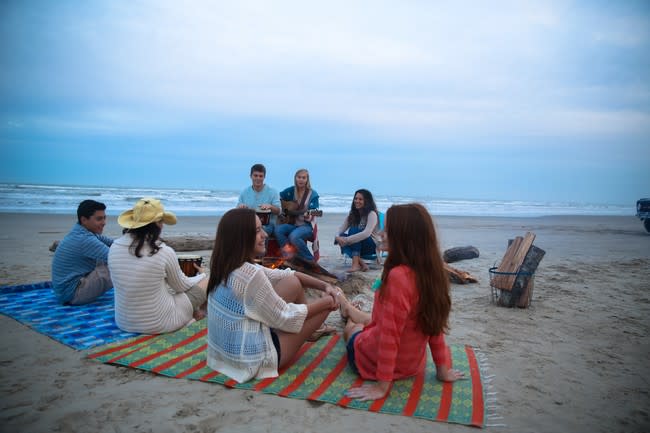 Kick-off the weekend with some fun in the sun! Corpus Christi has miles and miles of beaches to explore, so you can't go wrong with whichever location you choose. Rolling waves, abundant sunshine, and salty air create the perfect combination for wonderful vacation memories. Pick your favorite spot in the sand and stay a while! Check out some of the awesome Corpus Christi beaches or give us a call at (361) 561-2000 to help you determine your best beach options.
Day Two: Amazing Museums! 
The USS Lexington Museum and Texas State Aquarium can provide a whole day of fun on North Beach. Jump aboard the USS Lexington to discover history and fun for all ages. Test your skills at the virtual battle stations, get up close to vintage aircraft, climb the ladders and walk the narrow passageways of the WWII Aircraft Carrier!
Next, check out the 10 animals you can see and touch every day and immerse yourself in an underwater adventure at the Texas State Aquarium. Every week is Shark Week at the aquarium in the new Saving Sharks exhibit. It's sure to be a JAWesome time!
Round your day out with a ride on the ferris wheel and a bite to eat at Fajitaville on North Beach. Bay breezes and patio games make for a relaxing summer evening!
Day Three: Downtown Hangs!

See everything Downtown Corpus Christi has to offer on a SegCity Segway Tour. Become an expert on all things Corpus Christi…listen to the tunes of Selena at the Mirador de la Flor statue, take a Journey Through our Solar System and race your friends through Heritage Park! If you can stand up, you can ride a Segway—no experience necessary!
Make a stop at the Corpus Christi Museum of Science and History toclimb the double helix DNA model, make music on the piano stairway and tour the galaxy!
Take a short walk through the Water Gardens to the Art Museum of South Texas, and then take in all the wonders on display throughout the museum.
Enjoy a relaxing ride aboard the Japonica, the 50-foot, open-touring boat, at Harrison's Landing. The sights and sounds of the Corpus Christi Municipal Marina and city skyline come alive while floating through the Corpus Christi Bay. Bonus: Bring your own food and drink aboard the Japonica. Pack your meal and hop on the boat!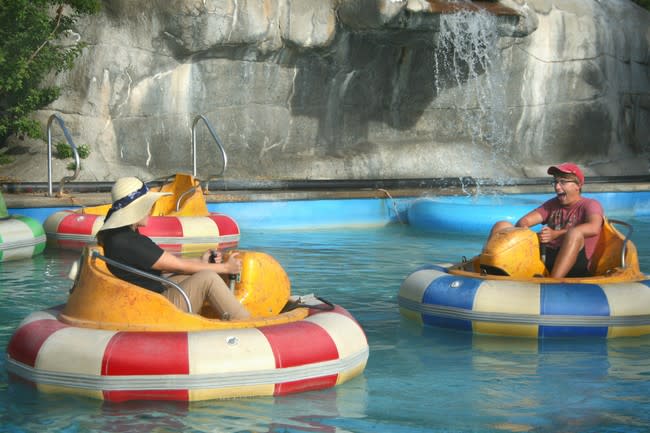 Ready to experience more?
These attractions might not be top of mind when planning your vacation…but each one should be! If this is your second trip to Corpus Christi, mix and match some other fun things to do with the list below…
Enjoy morning time at the South Texas Botanical Gardens & Nature Center in all the flora and fauna! With 182 acres of gardens and exhibits, it's easy to lose yourself in nature. Experience trails, birding spots, reptiles and other wildlife throughout the gardens. Your trip will not be complete without stepping into the fairy tale garden that is The Butterfly House.
Any time is a good time for go-karts, batting cages, a ropes course, miniature golf and bumpers boats at Funtrackers Family Fun Center. Find everything you need to get in touch with the little (or big) kid in you! Take a ride on the go-kart Pro Track and head inside for a cold beverage and warm food at the Raceway Cafe.
To further plan your itinerary, swing by the Corpus Christi Visitor Information Center to pick up a map and coupons for several local restaurants, attractions and official Corpus Christi souvenirs. Can't wait to see you in Corpus Christi!