Corpus Christi is your gateway to miles and miles of beaches. Each beach has something for every kind of beachgoer! There are lots of different experiences you can find on Corpus Christi beaches.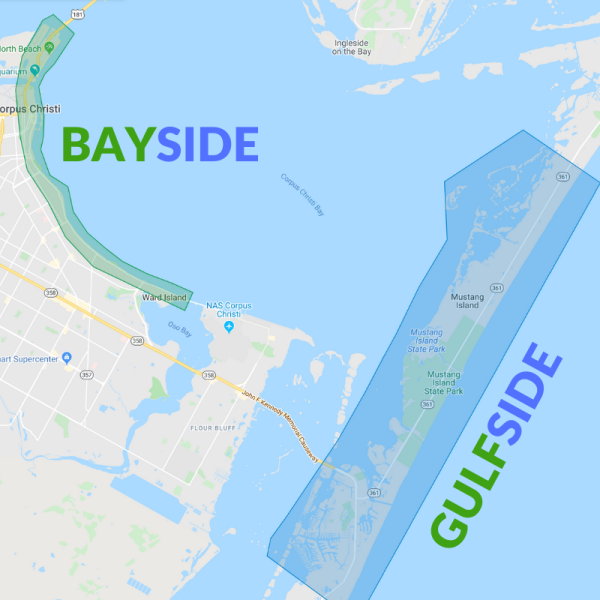 GULFSIDE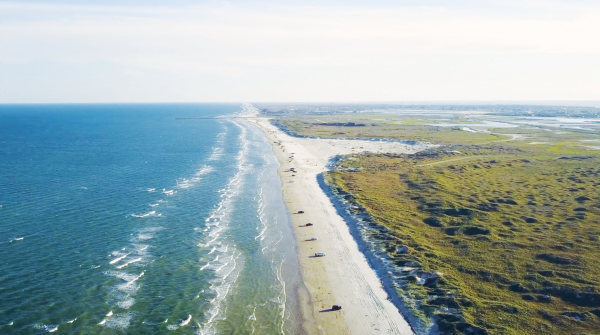 Go Gulfside for a true beach experience. Located on the opposite side of the island from the protected waters of the bay, Gulf beaches offer crashing waves, miles of sand, and expansive views. Whether catching a wave with your surfboard or a fish with your pole, these beaches offer plenty of sun for fun year-round. Located off Highway 361 and Park Road 22, you'll find plenty of vehicle access to the beach—just make sure to buy your parking permit!
BAYSIDE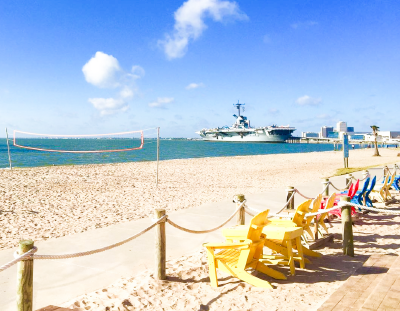 Go Bayside and head to calmer waters on the Corpus Christi Bay, located in Downtown. Enjoy the Corpus Christi Seawall for downtown views; take a walk down Shoreline Boulevard and past The Water's Edge park, and then enjoy lunch on the water or beers at a nearby brewery. Spend an afternoon at McGee Beach or North Beach for calm waves and a laid-back beach experience without vehicle access.