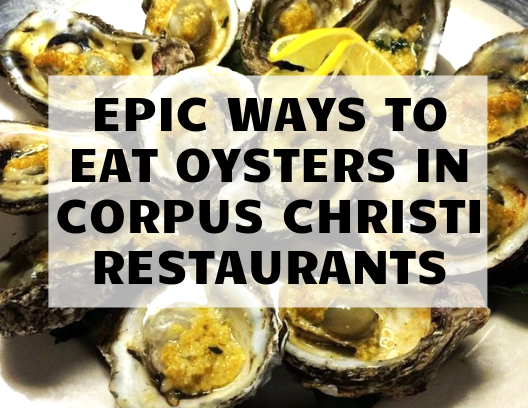 "Get those delicious oysters out of my face!" - said no one ever.
1. Pecan Crusted Oysters
Fresh gulf oysters coated with pecans and served with tartar. Quite possibly the best use of pecans of all time. 309 N Water St, Corpus Christi, TX 78401
 
2. Fried Oyster Po'Boy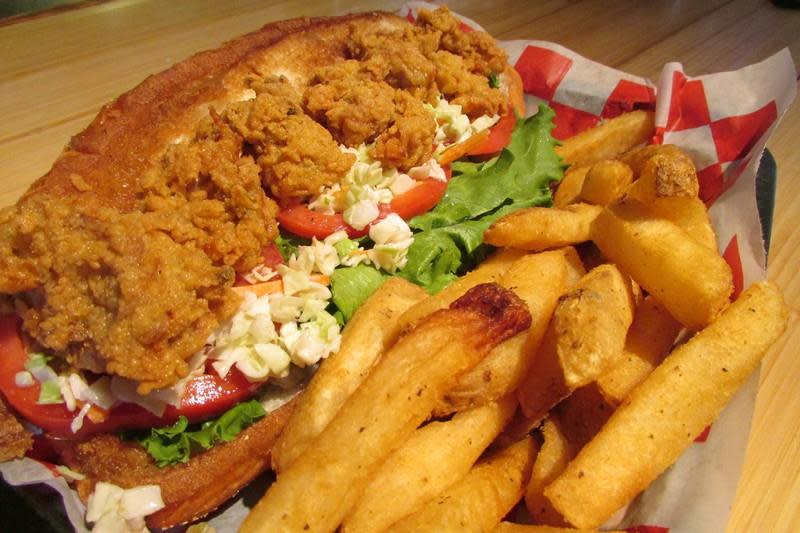 A grilled 10-Inch hoagie bun topped with lettuce, coleslaw, tomato and stuffed FULL of hand-breaded, golden fried oysters. The fastest way to stuff your face with delicious oyster greatness. 14254 South Padre Island Drive, Corpus Christi, TX
3. Oysters Republic

Six oysters topped with shiitake mushrooms, capers, spinach, brandy cream reduction. Absolutely decadent! 900 North Shoreline Boulevard Corpus Christi, Texas 7840
 
4. Fried Oysters with Pesto Cream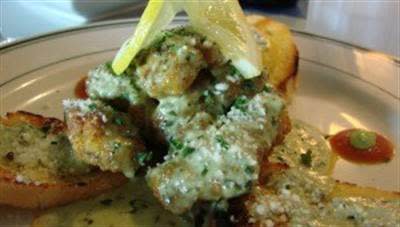 Classic fried oysters with homemade signature pesto cream sauce. I can taste the deliciousness already. 4310 Ocean Dr, Corpus Christi, TX 78412
5. Chargrilled Oysters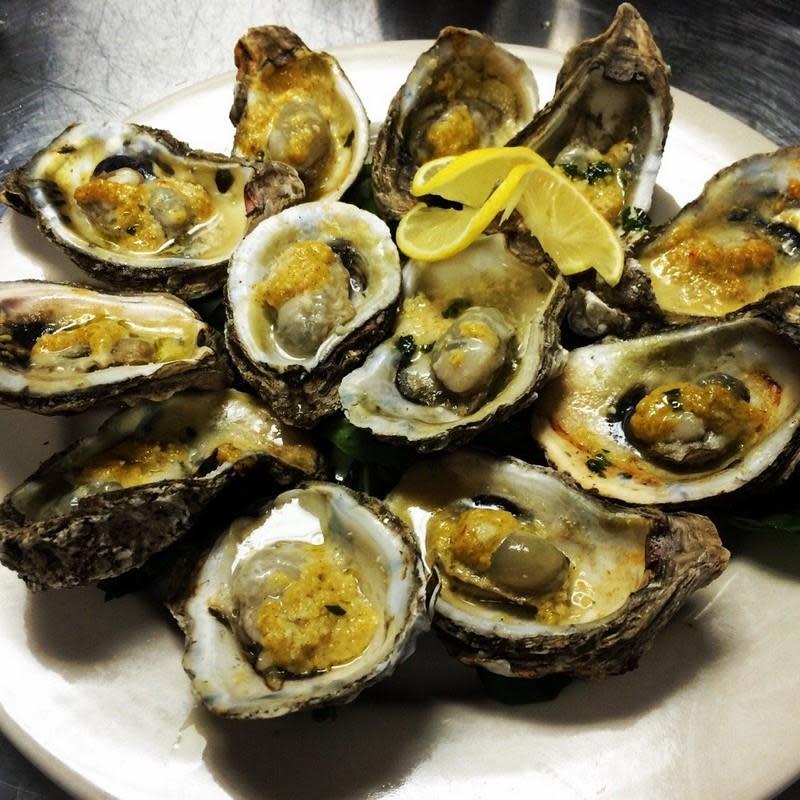 A delicious appetizer from Island Time Sushi Bar and Seafood Grill. Served with a garlic butter sauce. Yum! 14225 S Padre Island Dr, Corpus Christi, TX 78418
6. Oysters Rockefeller

Seasonal oysters stuffed with spinach, fennel, shallots, and Monterey cheese sauce served on sea salt and fried leeks. Excuse me while I stare at the screen and salivate. 200 E Cotter Ave, Port Aransas, TX 78373
7. Fried Oyster Basket

Everyone loves Snoopy's! Enjoy this plate served with cocktail sauce and their signature orange slice. Grab a spot to sit on the pier and enjoy the spectacular view. 13313 S Padre Island Dr, Corpus Christi, TX 78418
8. The Oyster Shooter
The ULTIMATE raw oyster with a big bang! Fresh shucked gulf oyster with Tito's vodka and cocktail sauce. Try it. We dare you. 316 N Chaparral, Corpus Christi, TX 78401
9. Oysters on the Half Shell
Last but not least, we leave you with the classic. Gather your crackers, lemons, cocktail and hot sauce. It's party time.
In Corpus Christi, there are so many places to get your oyster feast on! Check out where else to get your raw oyster fix here.
***BONUS***  Oyster Happy Hour List!
Scuttlebutts Seafood Bar & Grill - 1/2 Price Oysters 3pm-7pm & all day Wednesday
Water Street Oyster Bar - Happy Hour Daily 4pm-7pm
Pier 99 - .50¢ Oyster Shooters 4pm-6pm Monday-Thursday