In Corpus Christi, there's no shortage of opportunities to get out on the water! Whether you're looking for an extreme experience or a calm paddle around the Coastal Bend, you can find a way to explore the city from the waterways.
Surfing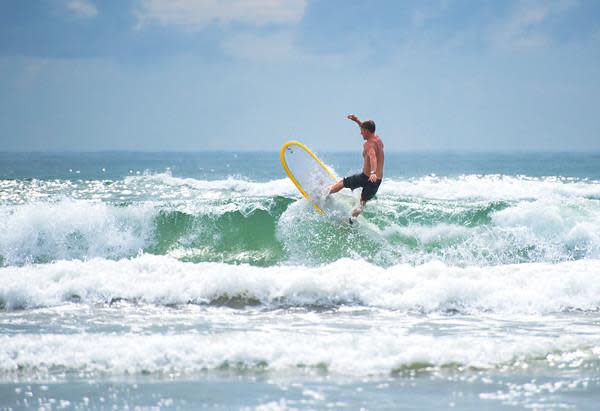 Surfing is a big deal in Corpus Christi. To get a taste of this sport, stop by Wind & Wave Watersports to rent a board. Wind & Wave, conveniently located on the way to Flour Bluff, also stocks the largest selection of surfboards in Corpus Christi with over 150 to purchase.
Windsurfing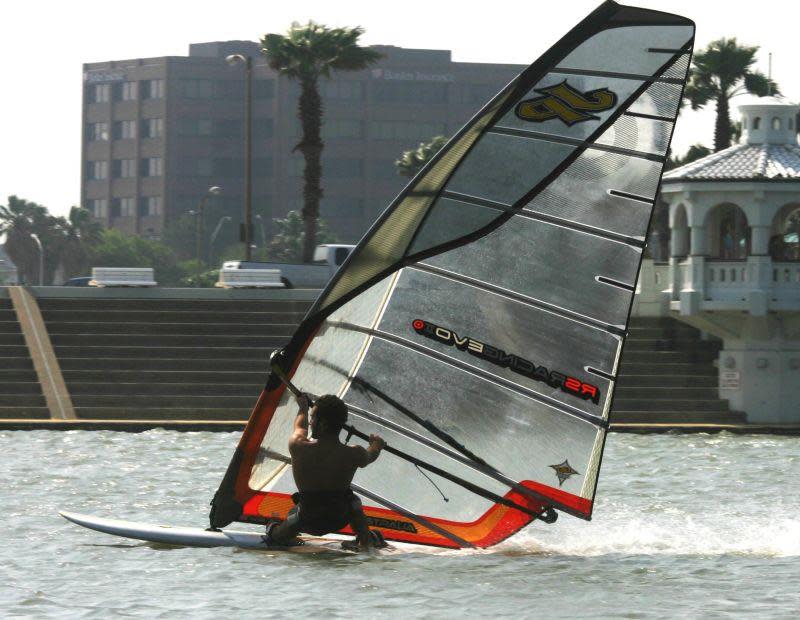 Located on the Padre Island National Seashore at Bird Island Basin, Worldwinds Windsurfing provides visitors the opportunity to windsurf the longest undeveloped barrier island in North America. Worldwinds has windsurfing gear available to rent, but if you don't have experience windsurfing or need a refresher, that's okay! You can book a time with their experienced employees for windsurfing lessons.
Kayaking
For a water adventure with a little less intensity, kayaking is a great option! The family-owned and operated Coastal Bend Kayaking, located in the gorgeous Redfish Bay, has an outing for everyone. If you feel confident on a solo excursion, you can head out on your own with a kayak rental. Want to share this experience with others? Consider taking a guided group tour. For those looking to brush up on their paddling skills, Coastal Bend Kayaking also offers beginner, intermediate and advanced classes.
Water Yoga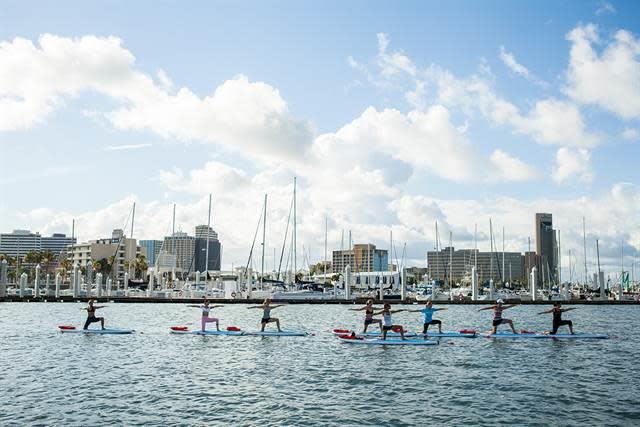 Take a moment to picture yourself doing yoga. But you are in a houseboat. Or on a stand up paddleboard. On the bay. If you are having a hard time imagining this, consider stopping by Water Dog Floating Yoga to experience water yoga first-hand. Water Dog Floating Yoga, located in the Corpus Christi Marina, is the world's first floating yoga and fitness studio. This studio offers a wide variety of yoga and fitness classes on the upper deck of their houseboat. Feeling adventurous? You can venture out into the bay on a stand up paddleboard for a yoga, pilates or fitness class.
Parasailing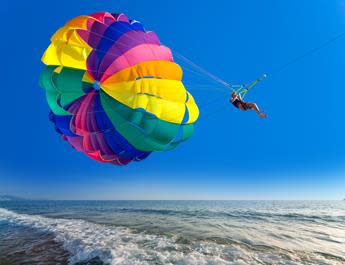 What better way to set your sights on the Coastal Bend than from 200-300 ft. in the air? With Chute 'Em Up Parasailing, you can glide over Port Aransas for an entirely new perspective of Mustang Island and the Corpus Christi Ship Channel. If you look hard enough, you might be able spot a few dolphins along the way! This family-friendly activity is an amazing way to experience the sights of the Coastal Bend.
Kiteboarding

If you are looking for a water and wind sport that combines elements of all your favorite activities, kiteboarding might be the best vacation activity for you. At 361KITE, you can take professional kiteboarding lessons ranging from beginner to advanced with their PASA/IKO Certified Kiteboard Instructors.
---
These are just a few of the water and wind sports the Coastal Bend has to offer. Water and wind sports aren't your thing? No worries! Corpus Christi has other outdoor activities for everyone.