Corpus Christi has great music venues for you to hear your favorite band or even find a new sound you may like! Check out this round up of live music venues in Corpus Christi.
---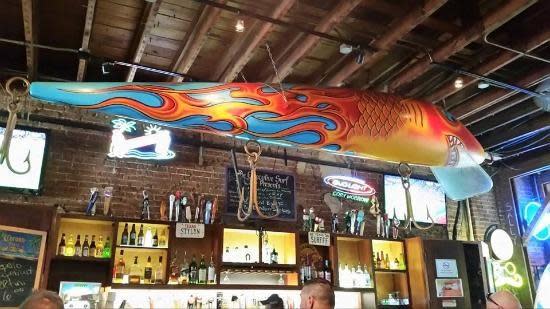 Located in downtown Corpus Christi, the Executive Surf Club has been a spot for fans of great food and great live music for decades. With one of the largest selections of draft beer in town, Surf Club can satisfy any taste. 309 N. Water St.
---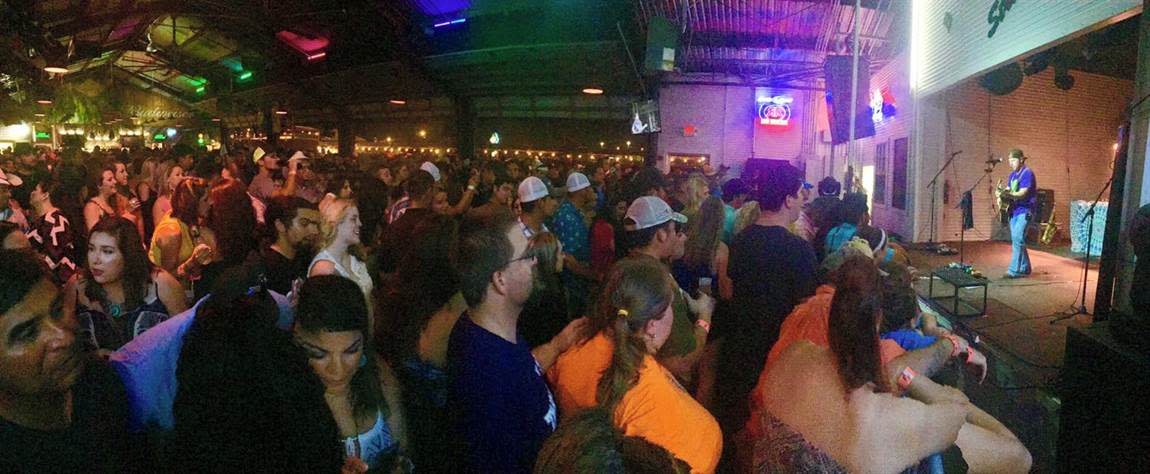 The best live music venue south of Gruene Hall! Check out the best in Texas country music every Thursday during Texas Throwdown Thursdays, the 2nd Saturday Piano Sing-a-Long shows and many other amazing concerts! The award-winning Brewster Street Ice House has become one of the best known establishments in Corpus Christi and has hosted Governor Rick Perry, Nolan Ryan, Justin Timberlake, Lady Antebellum, Billy Bob Thornton and just about every Texas country artist this great state has to offer! 1724 N. Tancahua
---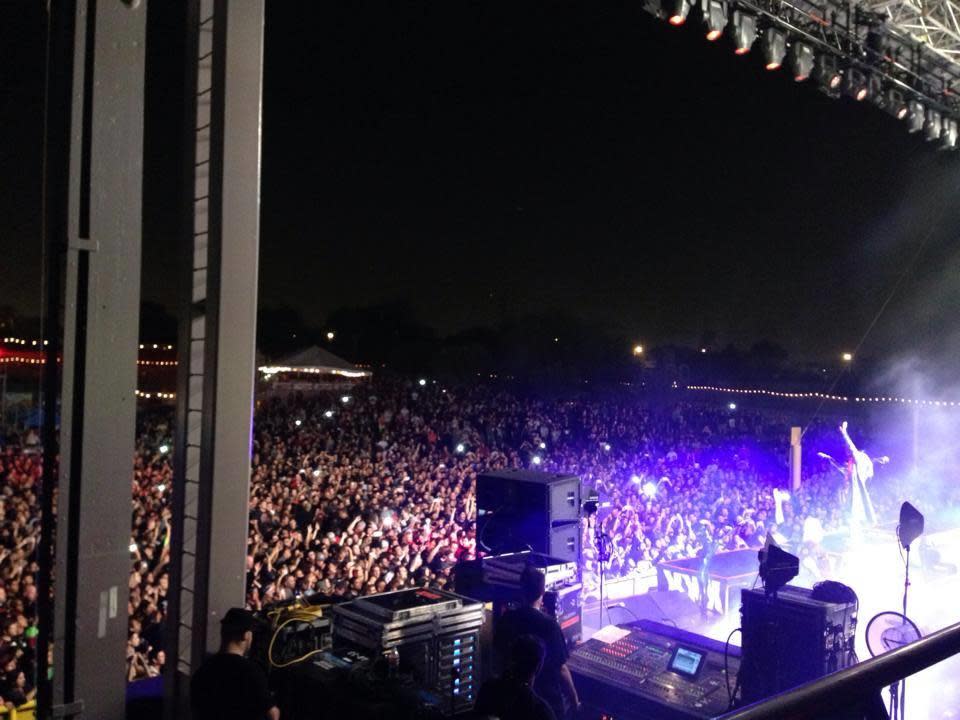 South Texas' premier outdoor concert and event facility. Great outdoor venue with plenty of stations to get drinks and food, never having to miss a great view of the show! Prices are not bad and they have terrific acts come through. Old Concrete Street Amphitheater produces a premium concert experience! 800 Concrete St.
---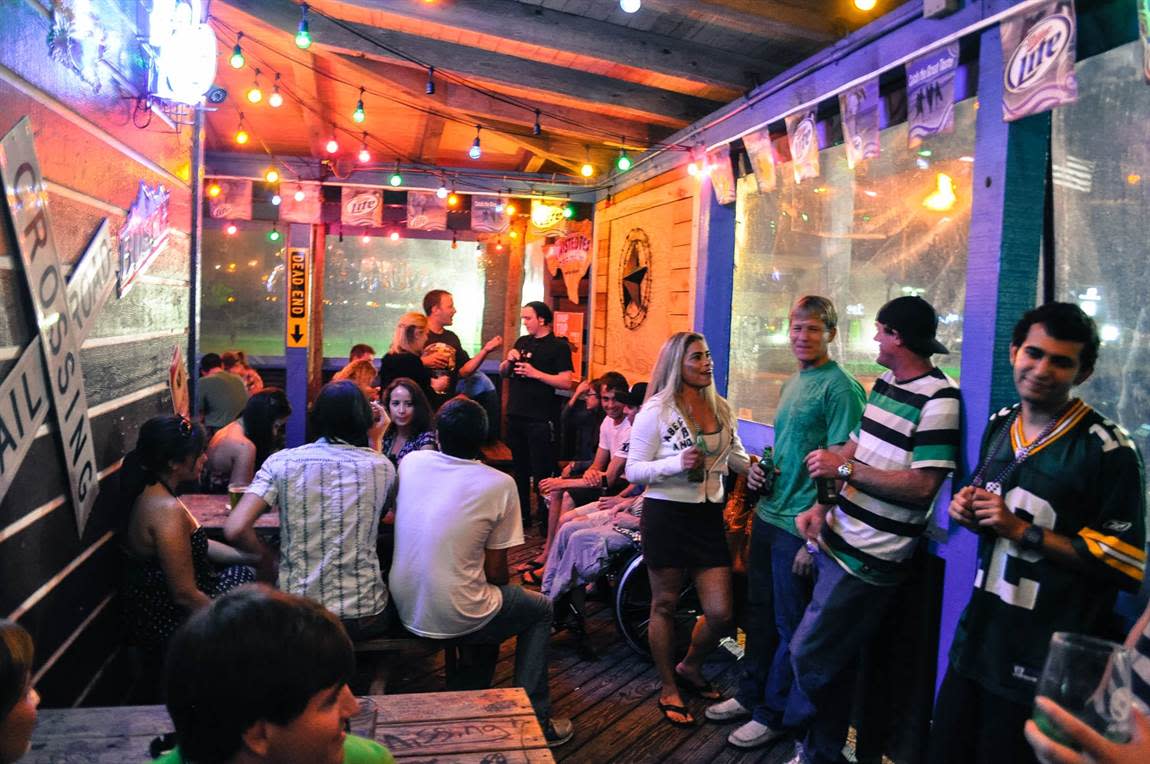 Live music throughout the week and fresh beers on tap — Padre Island Burger Company is one stop you gotta get to in Corpus Christi! Enjoy the gourmet burgers, drinks and laid-back atmosphere. 14414 Highway 361
---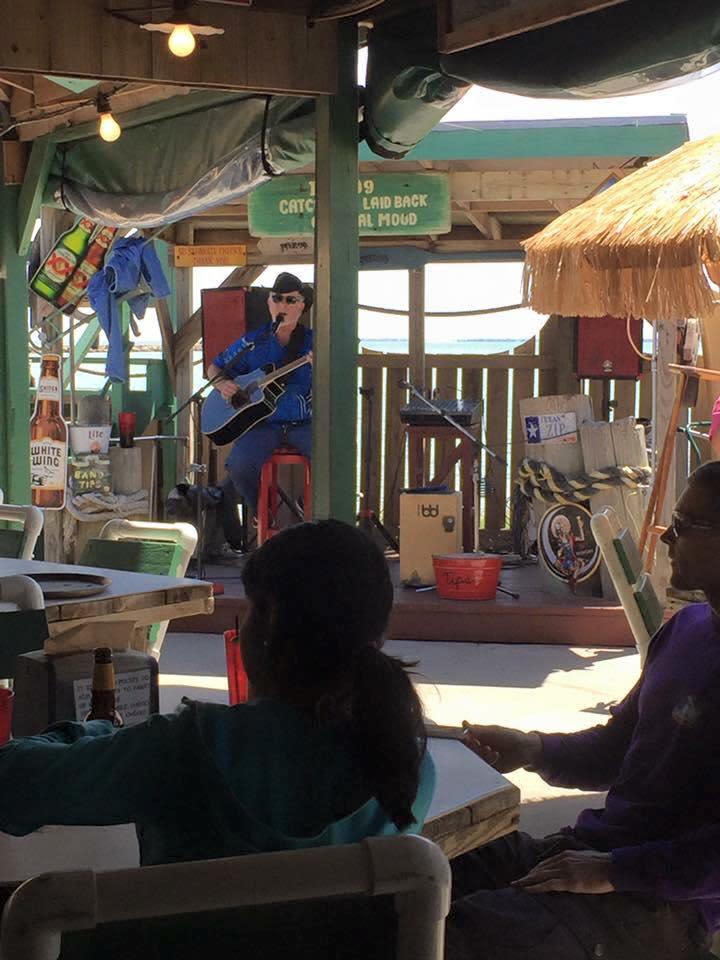 Seafood, steaks and more. Enjoy the Largest patio on the water in the Coastal Bend! Located between the USS Lexington and the Texas State Aquarium, Pier 99 has live music every week! 2822 N. Shoreline Blvd.
---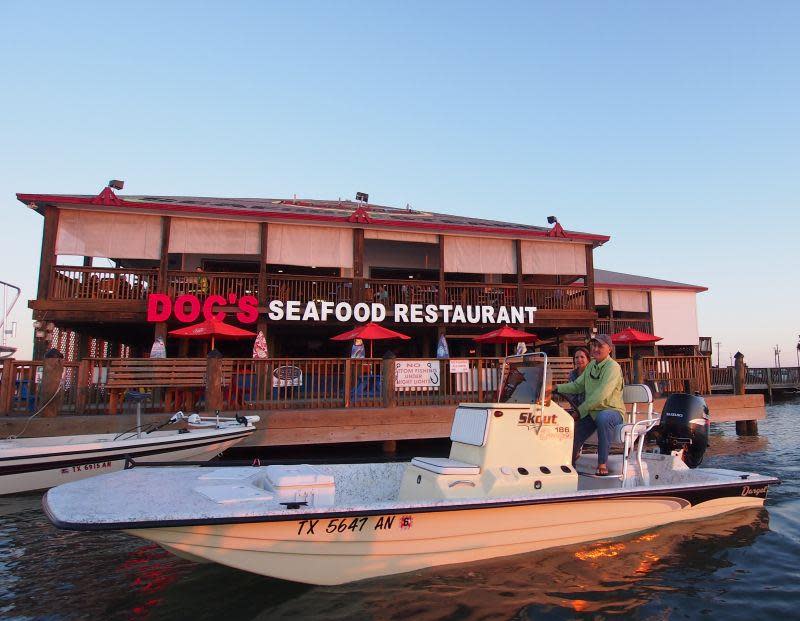 Waterfront dining on Padre Island and located under the JFK Causeway, Doc's Seafood Steaks & Spirits is the perfect place for live music and spectacular sunsets along the water! Live music can be heard here on weekends. 13309 S. Padre Island Dr.
---
House of Rock is a must-go for amazing food, live music, craft beer and cocktails! This amazing establishment is broken into two sections. The front bar is a neighborhood bar, open 7 days a week with a huge beer and craft cocktail selection and a spot to order your favorite selection of pizzas, sandwiches and salads. The back area is The Venue, a larger portion of the 112-year-old building where a cross section of events and live music take place. 511 Starr St.
---
Since 1989, Rockit's Whiskey Bar & Saloon has been one of Corpus Christi's iconic entertainment venues. Upscale, casual hangout with spectacular live music. Recently renovated and reopened — Rockit's is a must-visit in downtown Corpus Christi! 709 N. Chaparral St.
---
The music at Pelican Lounge leaves nothing to be desired. Whether it's Texas country, reggae, acoustic covers or rock n' roll. The Pelican Lounge keeps your toes tappin' all night long! 108 Peoples St. T-Head
---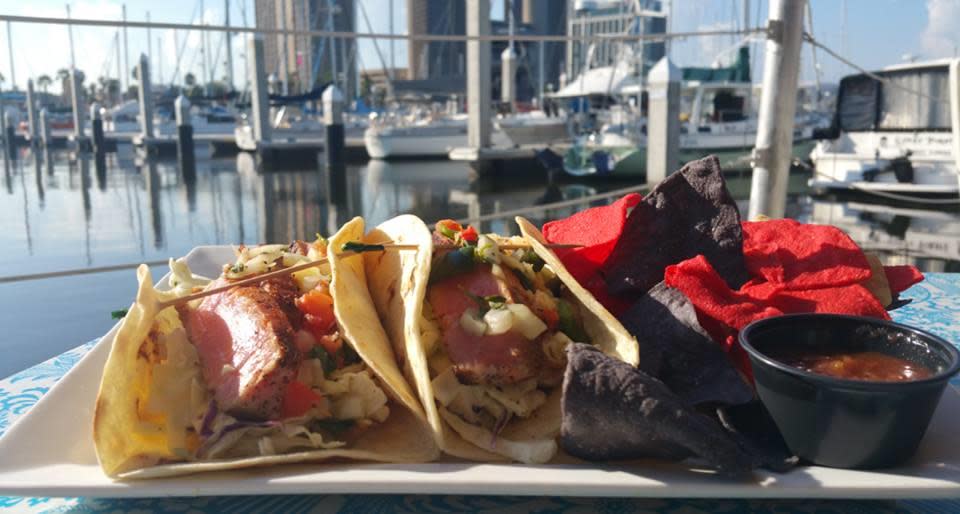 Nowhere else in Corpus Christi can you sail, shop and dine all in the same shaded waterfront location. Tavern on the Bay at Harrison's Landing is Corpus Christi's premiere restaurant and bar located in the heart of the city's marina within walking distance from the downtown hotels. It's the only place in town that has a floating bar out back! The live music will get you in the beachy vibes of Corpus Christi. Not to mention, the menu offers a delicious assortment of burgers, seafood, salads and more. Come casual, relax and enjoy the sights and sounds of the waterfront and great live music. 108 Peoples St. T-Head
---
Specializing in dry-aged prime beef and fresh Gulf Coast Seafood, Katz 21 Steak & Spirits also offers an award-winning wine list that is sure to please every palate. Start the evening off with a glass of wine or signature cocktail in the adjoining, contemporary Club 21 or sit at the spacious outdoor patio bar to enjoy one of our many imported beers and some live music. 5702 Spohn Dr.
---
Small town pub, intimate, Cassidy's Irish Pub is where everyone knows your name. Have a Guinness on draught and enjoy local and regional musical acts in the traditional pub atmosphere. 601 N. Water St.
---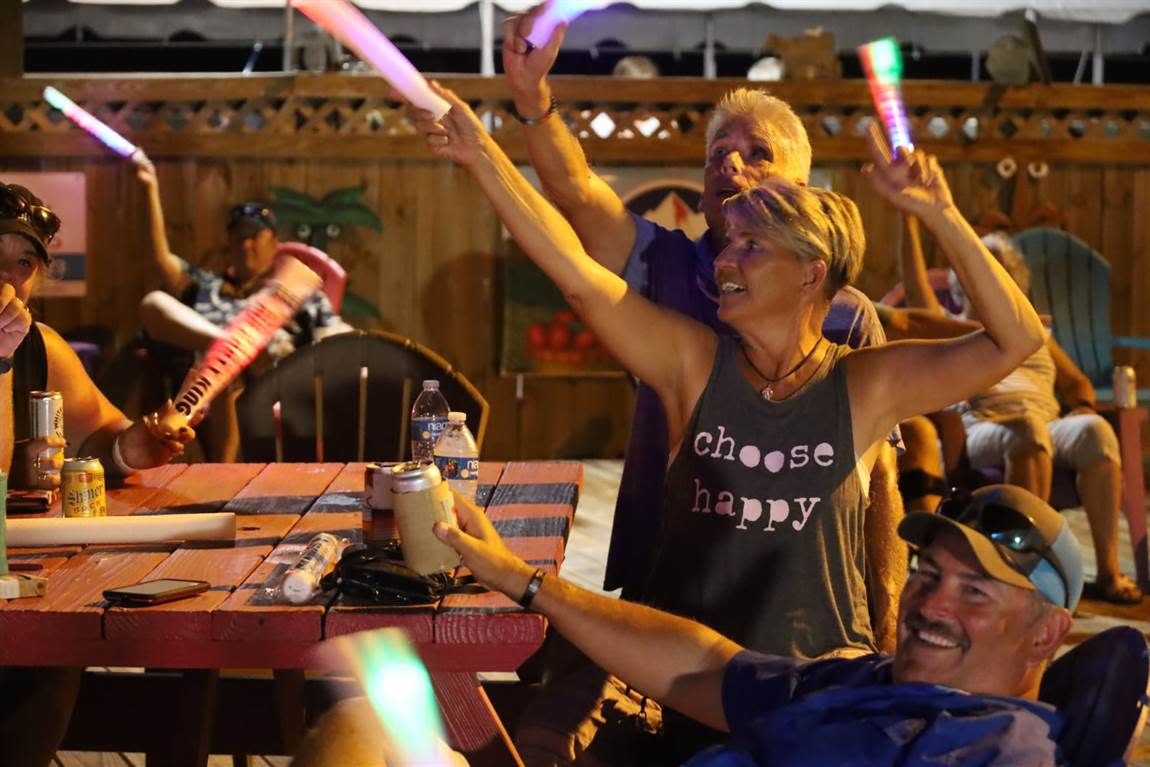 Head to Marker 37 Marina to enjoy live music on beautiful outdoor Grand or Sunset Deck every weekend during the summer. The music and sunsets are free!  We feature a variety of bands and occasionally have open mic and karaoke contests for prizes.  Enjoy a drink from the bar and a fresh meal from the famous Snoopy's restaurant next door, ordered and delivered right to your table at the marina while listening to great music. Check their event calendar at marker37.cc or @Marker37MarinaCC on Facebook for nightly details.
---
The Churchyard is a fully equipped outdoor concert venue and stage located on the City Church campus. The Churchyard exists to help facilitate the growth of the Arts in Corpus Christi by bringing local, regional and national talents to perform, inspire and entertain our audiences. The venue itself is a 5,000 square foot grass courtyard surrounded by trees with a concrete stage and a beautiful cedar fence around the perimeter. 4425 S. Staples St.
---
Corpus Christi's coolest social club and wine bar. Featuring a wide variety of wines made in-house along with a nice selection of non-house wines. Atmosphere is cozy and inviting, the perfect spot to listen to great live music and enjoy a glass of wine. 4102 S. Staples St.