Speakers
More speaker announcements coming soon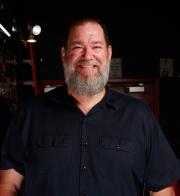 Casey Lain has over 25 years of experience in Corpus Christi booking, producing, and promoting concerts. Casey cut his teeth in the late 90's and early 2000's at The Executive Surf Club primarily booking Texas country and rock acts with occasional national touring acts. After nearly a decade booking and promoting Corpus Christi's iconic Executive Surf Club, he went on to become the talent buyer for Concrete Street Amphitheater full-time before opening Corpus Christi's premier live music venue, House of Rock, in 2005. In addition to clubs and larger venues, Casey has produced and booked several notable festivals in Corpus Christi including Ziegfest, Dia De Los Muertos Street Festival and Fiesta De La Flor to name a few.  Currently, Casey promotes events at House of Rock in addition to buying the talent for select shows at Brewster Street Icehouse, Concrete Street as well as private and corporate events in South Texas.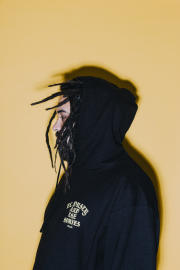 Raised and rooted in Corpus Christi, producer, DJ, and nu-cumbia pioneer El Dusty translates the Southern Texas border experience into new barrio anthems where the MPC2000 sampler and chopped clips of Latin music history collide. El Dusty's self-taught approach is as collaborative as it is singular, drawing from a crate-digging and turntablist tradition that links Latin classics with the new generation of bass-heavy soundsystem and hip-hop cultures. Critical acclaim has hailed El Dusty a Latin Grammy Nomination for his song "Cumbia Anthem", Rolling Stone's 10 New Artists You Need to Know, Billboard's New Latin Act to Watch in 2016, and Pandora's Latin Artists to Watch 2016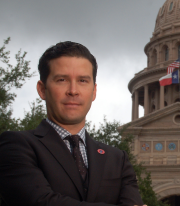 As Director of the Texas Music Office, Brendon Anthony sets the agenda for business development, helping music industry professionals navigate their entry into the Texas market, as well as moving their businesses to Texas (including corporations, start-ups, and everything in between). Appointed by Gov. Greg Abbott in 2015, Brendon provides the link between the Office of the Governor's Economic Development & Tourism Division executive staff, private sector music industry businesses, and non-governmental music organizations and trade associations. In addition to leading the Texas Music Office, Brendon created the Music Friendly Communities program which helps connect the various music markets throughout the state with one another, establishes best practices for economic development success, and fosters the development and connection of higher education music programs to real-world music business opportunities.
Anthony began playing live music with a variety of Texas acts while attending Texas A&M University, where he graduated in 1999. In 1997, Anthony began playing full-time with Pat Green, touring nationally and internationally for 15 years. During his decade and a half as a touring musician, Anthony played on a gold record and was a member of the band when Green received three Grammy Award nominations. In addition to being a successful touring musician, Anthony has also performed on dozens of studio recordings and produced multiple records, including Drew Womack's "Sunshine To Rain." In 2010, Anthony helped start OneLive Media, which began as a primary ticketing company for Texas music venues and festivals before expanding into the e-commerce industry and becoming one of the premier online entertainment sales and marketing companies in the country. Anthony is a classically-trained violinist who has played fiddle, mandolin, guitar, and banjo both in live performances and studio recordings.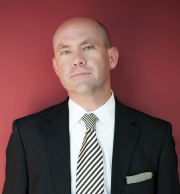 Mitch Ballard is BMI's Executive Director, Creative in Austin. Mitch is responsible for signing and developing new talent and supporting BMI's extensive family of Texas songwriters and publishers, focusing on the country and rock genres, among others. He assists BMI songwriters with creative and administrative tasks and helps coordinate showcases, seminars, and other events in BMI's stacked calendar, including BMI's Songwriter Series at the famed Saxon Pub.
Mitch was instrumental in the opening of the BMI Austin office, leading the team in conjunction with the Texas Governor's Office to create awareness around the opening. He is also involved with the Texas Music Office and helps in its mission to create opportunities for artists and songwriters in Texas while connecting them with music business executives in the state.  
Mitch, a native Texan, is a lifetime member of the Country Music Association, a member of the Academy of Country Music and a GRAMMY-voting member.  He also serves on the boards of the Cindy Walker Foundation, the Sing Me A Story Foundation, the Austin Community College Music Business Curriculum Advisory board, and is a Black Fret Society Advisor.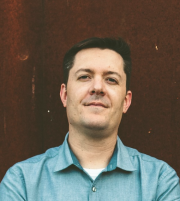 Chip Adams is the Community Relations & Outreach Specialist at the Texas Music Office, heading up the Music Friendly Communities program. He began his career promoting Texas music over twenty years ago in Dallas as a radio DJ, hosting weeknights on the former commercial station KKMR Merge Radio 93.3fm.
With a desire to work directly with artists to help their careers, he moved to NYC for a position with the Cornerstone Agency, handling online marketing, radio promotion and editing the tastemaker website TheTripwire.com. Chip worked with emerging artists including Kings of Leon, Arctic Monkeys, Yeah Yeah Yeahs, and Gorillaz. While editing The Tripwire, he coordinated features with Henry Rollins, Saul Williams, Brett Anderson and music industry icon Tony Wilson.
After returning to Texas, Chip took on radio promotion and marketing duties for the Los Angeles independent label Dangerbird Records. During that time, he worked the Grammy nominated album "Swoon" from Silversun Pickups, as well as with label artists including Fitz & The Tantrums and Sea Wolf.
In 2010 he co-founded Modern Outsider, an internationally distributed independent record label and artist management company, working with a variety of acts from Texas and around the globe. Modern Outsider's roster included the Texas-based acts The Bright Light Social Hour, Walker Lukens, Moving Panoramas, Star Parks, Ume, and many more. Modern Outsider was voted Austin's Best Record Label in the 2016 & 2017 Austin Chronicle Music Awards.
Now at the Texas Music Office, Chip connects Texas cities with the growing Music Friendly Communities network to help foster music industry development. Chip guides potential new communities through the certification process, and once completed he continues frequent communications with all certified liaisons with updates and opportunities for collaboration. From MFC workshops and certification ceremonies to the TMO's Texas Sounds & Cities conference, Chip works with city governments and key stakeholders to show that Texas is serious about our commercial music industry.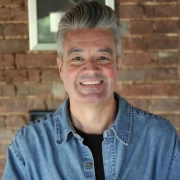 John Troup is the Strategic Accounts Manager for SESAC Performing Rights in Nashville, TN. "My job is to identify trends, generate ideas, and seek out and present opportunities to our members and licensees. I'm always trying to learn something that I hope will translate into real value for our writers and publishing partners. Innovative thinking, fresh ideas, and taking care of people will always sell."
John has over 20 years of experience working in performing rights and music publishing at SESAC, ASCAP, Bluewater Music Publishing, and MusicSynk, as well as music instrument sales and artist relations at ZETA Music Systems and Chambers Vintage Guitars. John is deeply connected to the music community in Nashville, and he has long-standing relationships with individuals in management, legal, music publishing, and technology.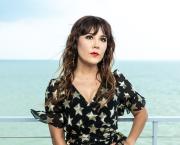 Performer, writer, bass player & entrepreneur, Cecy Trevino de Oliveira was first introduced to music in her hometown, Reynosa Tamps. Taking lessons and playing in her all-girl punk band, Vestido. 
Growing up in Monterrey, Mexico, she trained and played alongside some of the best musicians in the country, sharing stages with bands like El Gran Silencio, El Tri, Kinky, and many other now superstar talents. 
Cecy released her first professional album, "Quiero Ser" on EMI Mexico with her former band, La Conquista. Touring and performing on television with bands/artists like Los Tigres del Norte, Intocable, Kumbia Kings she gained years of professional experience. The band then moved from Mexico to Corpus Christi in 2003 to record their Cumbia-Rock influenced album "Venciendo" at Selena's father Abraham Quintanilla's Q-Zone Records. 
While in Corpus Christi, she started ChicasRock, an all girls program that allows girls to express themselves through music creation and performance. Going on 12 years, ChicasRock has gained accolades like The Bend Magazine's Locals List from 2016 to 2022. Caller Times Best of the Best and listed as under the 3 Best Music Schools in Corpus Christi. Many generations of Chicas are now musicians, playing in bands and creating music on their own.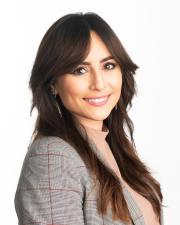 Emily Zertuche serves as the Chief Marketing Officer at Visit Corpus Christi and leads the development and execution of the overall marketing and communications strategies to promote and elevate Corpus Christi as the Gulf Coast Capital for coastal and outdoor recreational experiences. 
Her work and contributions have earned industry recognition, being nationally recognized as eTourism Summit's "Emerging Tourism Stars" and selected as a "30 Under 30" by Destinations International. She earned her Certified Tourism Executive designation by the Texas Travel Association and has received the 2021 "Corpus Christi's under 40" recognition. 
Prior to her role, she served as Vice President of Marketing where she led the Visit Corpus Christi 3-year marketing strategic plan by launching a brand-new destination brand. She enjoys spending her time making small batch ice-cream or watching sci-fi films alongside her husband and two boys.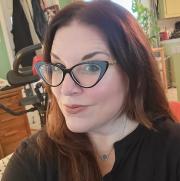 Abigail Bair is the Director of Digital Marketing at CSA Marketing, responsible for designing print and digital media. Abigail works with various tools to foster increased social media engagement and optimize company websites. She is also the creative director and founder of The Corpus Christi Edge, a magazine that promotes entertainment, arts, and leisure in the Coastal Bend. 
Abigail is a skilled photographer, graphic designer, writer, web designer, animator, illustrator, and filmmaker with 23 years of experience as a commercial artist. She is currently pursuing Master's Degrees in Graphic Design and English Literature.
Abigail happily shares her home with an extremely stupid dog named Stadler and an uncomfortably intelligent cat called Elda.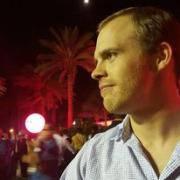 Ryan Butler has been with CSA Marketing for over 11 years. He is the Director of Marketing for Brewster Street Ice House (both locations), Concrete Street Amphitheater, Hurricane Alley Waterpark, and Rockit's Whiskey Bar & Saloon. During his tenure, he has overseen marketing and promotions for over 3,500 live performances, concerts, and private events. 
Ryan was born and raised in Corpus Christi, Texas where he went to Richard King High School before getting his bachelor's degree in Mass Communication with a focus in Advertising from Texas State University in 2009. He also holds a minor in business.
Ryan and his wife Leila are lifelong Houston Astros fans and attended Game 5 of the 2017 World Series. In his free time, Ryan likes to relax, listen to music, watch UFC fights, play poker, watch old horror movies, and hang out with his wife.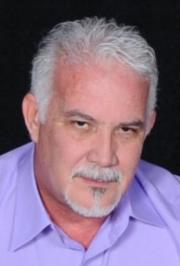 Jerry Colmenero started his first company CJ Sound in 1976 at the age of 18, after 15 years of pushing the envelope of what a regional production company should be he sold the assets of the company and began a venture of innovative design.  His first project was the audio and lighting systems for all the entertainment areas of the Mall of America, projects all over the country followed in Chicago, Cleaveland, Dallas, Reno, Charlotte and Mexico all while making Corpus Christi his home.  In 2004 he joined Pulsar of Cambridge England, a pioneer in LED technology, this led to projects with NBC, CBS, Televisa and various Broadway productions.  After a buyout of Pulsar Jerry struck out on his own with two companies Enlightening Ideas and Oso Colmenero, the latter being based in Mexico City.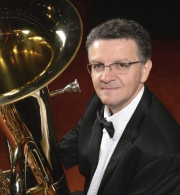 Dan Sipes is the Professor of Low Brass at Texas A&M University-Corpus Christi and Tubist with both the Corpus Christi Symphony and the Corpus Christi Ballet Orchestra.  He is an accomplished musician in many areas.  As a soloist, he has performed in numerous states including New York, Pennsylvania, Virginia, Georgia, Florida, Texas, California, and Illinois. As an orchestral musician, he has played with the San Antonio Symphony, the Phoenix Symphony, the North Carolina Symphony, the Charlotte Symphony, the Charleston Symphony, and the National Opera Company Orchestra, among others.
Additionally, Dr. Sipes has extensive experience in the music industry. He was the national sales manager and director of marketing for Orpheus Music, an international company that both imported and exported instruments in the United States, Europe, and Asia. Dan managed a network of independent sales representatives across the United States: established and developed marketing strategies: assessed and revised several product lines. He worked with Tour Timps to move production from England to the United States and traveled to Japan to supervise transfer of distribution for Prima Sankyo Flutes to Orpheus Music.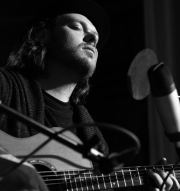 Jimmy Willden, singer-songwriter, journalist, filmmaker and performer, is a co-founder of Corpus Christi Songwriters, focused on promoting, fostering, and nurturing original music in the Coastal Bend with songwriting nights, workshops, retreats and the annual Corpus Christi Songwriters Festival every February 
Willden is also one-half of the Texas-based indie-folk duo, Yosh & Yimmy, which has been releasing music and touring nationally since 2017. In 2022, Yosh & Yimmy released their debut full-length studio album, "Three Rivers," toured the Midwest, and found their lead single, "Down & Out" moving up the folk charts. 
Previously, Willden released multiple solo albums, including 2018's "So Much Stuff. So Many Things." — which featured lead singles, "Hey Lover" and "Barefoot & Naked." 
Currently, Willden is planning his first solo record since 2018, while simultaneously shaping a new Yosh & Yimmy album, planned for a 2024 release.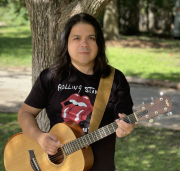 The 2022 Cygnus Radio Artist Of The Year and popular South Texas singer/songwriter David Martinez, earned two KICMA Country Award nominations for Male Vocalist of the Year and Song of the Year, completed two US Tours including the East Coast Acoustic Tour – 'Crazy Ride' and recorded three professional CDs. A new recording project was recorded at Sound Machine Studio in Skidmore, Texas. David's first new single, 'Fast And Hard', and follow-up single, 'Come Back', have taken off on independent radio having aired throughout Texas and the US, UK, France, and Canada and charted in Australia. David is BMI registered artist and is a voting member of the Recording Academy for the Grammy Awards. David performs locally and got his start at venues House of Rock and Executive Surf Club. He has played notable venues around the country including The Viper Room in Los Angeles, The Central Room in Seattle, Eddie's Attic in Atlanta, and most recently City Winery in Boston for LadyLake "Light Up The Love" Showcase. David has shared the stage with Ian Moore, Billy Joe Shaver, Vallejo, Bob Schneider, and Johnny Rodriguez.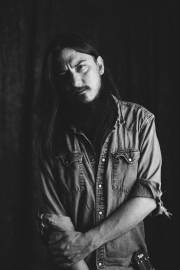 Jules Taylor is a recording artist, songwriter, multi-instrumentalist, producer-engineer, podcaster, professor, and photographer originally from Lyford, Texas.  He spent his 20s in Nashville as a recording engineer and studio technician before relocating to Woodstock, NY in 2011.  In 2018, with the help of producer-engineer Tod Levine, Jules Taylor released "Mountain Time", an album that NYSMusic.com writer Paula Cummings says is "Overall, the collection is the musical equivalent of the Great American Novel: a work that captures what it means to be human – the shortcomings and the triumphs, the heartaches and the joys." 
Jules relocated to Corpus Christi in 2022, where he is a contributing writer and photographer for STEAM Magazine, and a professor of recording techniques and musical applications at Texas A&M University-Corpus Christi.  His podcasts, No Easy Answers and Working People, and his albums, are available anywhere you can stream podcasts and music.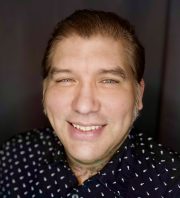 Jimmy Smithwick transplanted to Corpus Christi from Kingsville, Texas 34 years ago. He quickly started a hard rock band, Dead Mans Hand, and began working in Sound and Lighting with Nighthawk Entertainment & Legacy Sound in 1989. Smithwick has been a part of the Corpus Christi music scene since then and through the years has become a part of the Corpus Christi music community. He fronts a rock and roll band, the Reely Rotn, became a BMI affiliate in 1993, and created a web series for local musicians in 2013, South Texas Classic Tracks, and provides services with Smithwick Guitar repair since 2012.
Smithwick's goal is to inform the music community about the various tools and incentives available that can enhance their brand and justify their efforts without losing touch of their passion.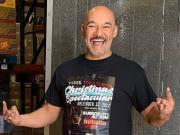 Tony Gomez: I'm a singer, producer, manager, and podcaster. I've been active in the Corpus Christi music scene since 1986. I started out playing drums then transitioned to a singer. I've been singing for 33 years now. I've got two cover bands, Fistful Of Metal and Headbangers Pit, an original band called Existing Anger, and a Pantera tribute band, Vulgar Display Of Power.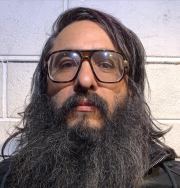 Lynnwood Presley King is the frontman for the Texas rock juggernaut The Heroine based out of San Antonio.  Lynnwood King's music career started in the late 90s and is currently active today touring nationally and releasing music. Having secured recording contracts with indie and major labels he understands the ups and downs of being a musician and what it takes to get active and stay active in a touring band. 
 
 LPK has worked with brands such as Gibson, Epiphone, Ernie Ball, Bud Light, Spurs Sports and Entertainment, Guitar Center, Sam Ash, Shure, Best Buy, AEG Live, Live Nation, and many more.